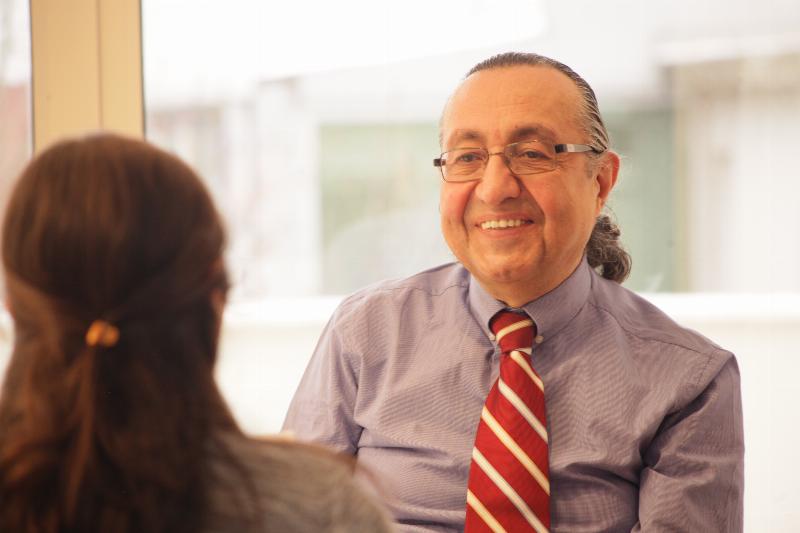 Institute of Health Sciences, Speech and Language Disorders Therapy PhD Program:
Üsküdar University Ph.D. in Speech and Language Disorders Therapy within the Institute of Health Sciences, offers clinic-based therapies for practicing language and speech therapists working in the field that can perform clinical and basic research and development activities on communication-language-speech, voice, in the field of basic sciences as well as in the fields of physician language and speech therapy, this have been opened to develop related models.
Language and Speech Disorders Basic Sciences Doctoral Program lasts at least 8 semesters (240 ECTS) including the duration of thesis writing.
Students enrolled in the program for the first four semesters must take 7 Core Courses (56 ECTS), 4 Elective Courses (24 ECTS), 2 Seminar Courses (16 ECTS), 2 Semester Project Courses (16 ECTS), 1 Proficiency Exam Preparation and Thesis 8 ECTS) for a total of 120 ECTS credits. Students who have successfully fulfilled their 120 ECTS course obligations after the fourth semester, will take the proficiency exam at the end of the semester and if they succeed, they will undergo the thesis writing phase from the period. The thesis writing period is at least 4 semesters and it is worth 120 ECTS.
It is necessary for Ph.D. students to make two scientific publications on a national or international platform within the framework of Term Project I (Semester II) and Term Project II (Semester III) before they reach the proficiency level. It is imperative that the student's project is ready for publication at the end of the semester. While it is sufficient to have a compilation article or oral statement for the term Project course, the second scientific publication prepared for the term Project II course should be a research paper and at least be sent to the journal at the end of the semester. If articles or papers submitted to refereed journals/Congresses cannot be published during this period, the document showing that the article has been accepted for publication will be sufficient for the success of the course.
Students who successfully complete the program receive a Language and Speech Disorders Therapy Doctoral (PhD) diploma.
Üsküdar University language and Speech Disorders Therapy PhD program;
Those who have completed the Doctoral Program in Language and Speech Disorders Therapy at Üsküdar University are expected to have gained the following qualifications:
Learning the theories and techniques of language-speech disorders and therapy;
To gain the ability to use and publish scientific data in the field of clinical sciences;
Learning and applying the principles of language and speech therapy;
Make detailed evaluation and therapy plan;
Handling individual problems with a holistic understanding, analyzing them in terms of language and speech therapy, promoting subjective and behavioral well-being and personal development that address existing problems;
Understanding human development in detail and making predictions about the positive and negative future of development;
Be able to be in professional practice for preventive (protective) communication in the family, school and other institutions;
Working on ethical principles;
Learning relationships with colleagues;
Learning about teamwork and community-based services, application.