Uskudar University Ergotherapy students experienced the excitement of wearing their aprons…
Students of The Department of Ergotherapy at Uskudar University Faculty of Health Sciences experienced the excitement of wearing aprons. In addition to the first graders, the second and third graders also wore white aprons and experienced moments of enthusiasm at the ceremony, which was not held due to the pandemic last year.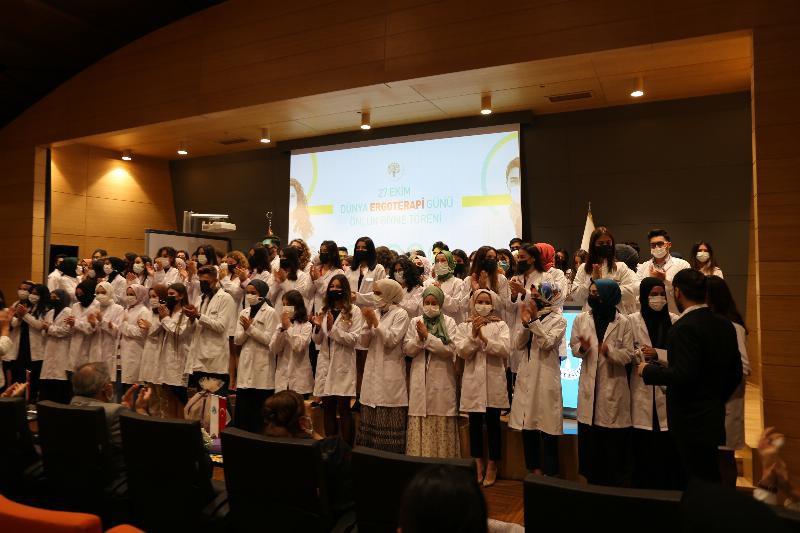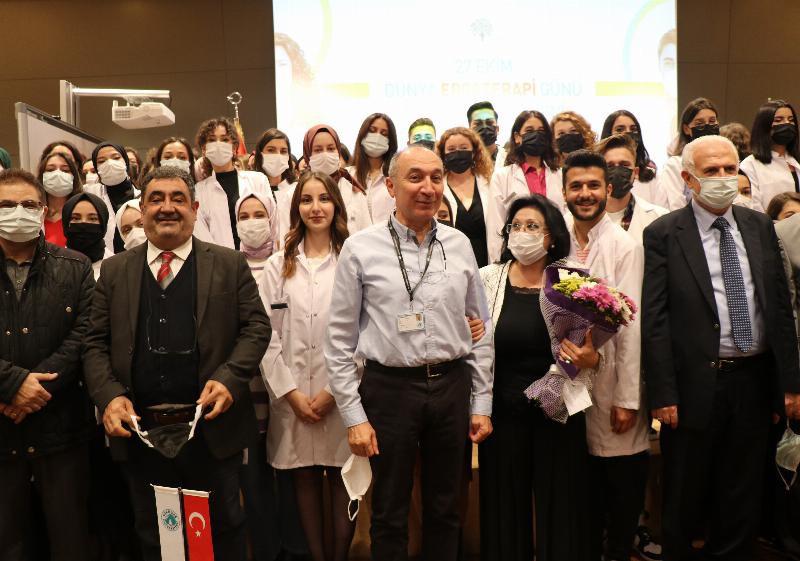 Uskudar University is the only university in Turkey with 13 departments in the faculty of health sciences"
Prof. Şefik Dursun, dean of the Faculty of Health Sciences at Uskudar University, who gave the opening speech of the ceremony held in the Central Campus Nermin Tarhan Conference Hall, drew attention to the comprehensive education and solid staff of the faculty.
Stating that Uskudar University is the university with the most departments among the Faculties of Health Sciences in Turkey, Dursun said; "Occupational therapy department is the locomotive of Uskudar University in terms of capacity and faculty members. One of the 13 Health Sciences departments in our university is the ergotherapy department. As with the world, we continue to fight the pandemic and as a university, we strive to overcome this process with the least damage we can. Our training continues 60 percent face-to-face and 40 percent online. Uskudar University is a 12-year institutionalized university with over 20000 students. There are 13 different departments in the Uskudar University Faculty of Health Sciences. There are no 13 faculties in another faculty of health sciences in Turkey."
Üsküdar Haber Ajansı (ÜHA)