'Digital Media and Children' discussed…
The Digital Media and Children's Symposium organized by Uskudar University Faculty of Communication Journalism Department and ILIMER (Human-Oriented Communication Application and Research Center) was held online. The symposium was moderated by Prof. Dr. Suleyman Irvan, Head of Journalism department at Uskudar University Faculty of Communication, and Assoc. Prof. Gul Esra Atalay, Law. Berrin Sevil Kazan, Digital Baba Orhan Toker, Assoc. Dr. Derya Gül Ünlü, Prof. Dr. Emel Bastürk, Asst. Prof. Sinan Asci and Journalist Esra Oz shared their knowledge on the subject.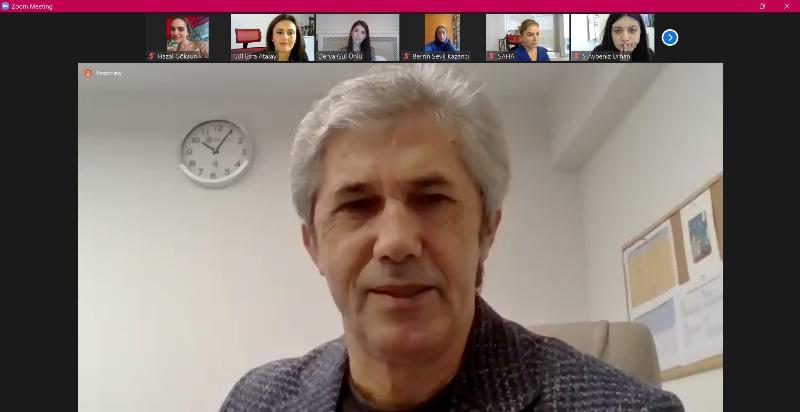 "Our children are at risk of being neglected and abused in this digital environment"
Berrin Sevil Kazan, Head of the Department of Protective and Preventive Services, General Directorate of Children's Services of the Ministry of Family and Social Services, first mentioned the services of the presidency mentioned: "Due to the convention on the rights of the child, it performs preventive and preventive services in accordance with our social and cultural values. Digital media is an area of risk to children. We should not keep our children away from technological developments, but our children are at risk of being neglected and abused in this digital environment. The most important of the studies on digital addiction is about the leaving of children from the real field. We decided to carry out real life activities within the scope of the digital addiction campaign. Foster families were given routine training. A digital dependency module was placed inside these trainings. Nearly 160 academic, scientific and cultural events were held. In terms of digital transformation, we have raised awareness that we need to consider negativity when making digital fictions about the future. You can report content that we think is harmful to children on social media directly to internet location providers, report it to BTK, report it to Alo 183 and contact our WhatsApp tip line on 0539 918 1117."
Üsküdar Haber Ajansı (ÜHA)