Prof. Dr. Sevil Atasoy receives great interest from her readers…
Scientist and academician Prof. Sevil Atasoy is followed closely by the public opinion with her books, conferences, seminars and TV appearances. Prof. Sevil Atasoy is now meeting with her readers in the book fair organized in many regions of Türkiye.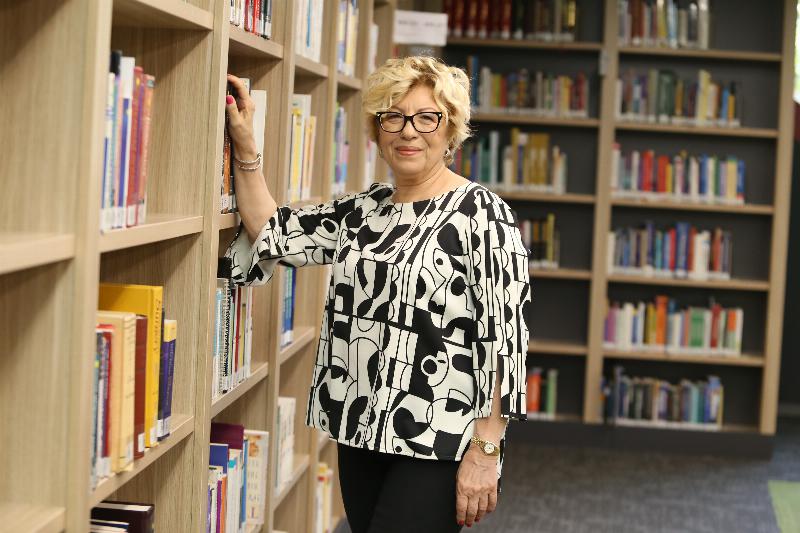 Member of United Nations International Narcotics Control Board (INCB) and Vice President of Üsküdar University Prof. Sevil Atasoy who is one of the distinguished specialists of Türkiye with her studies and works on criminology and forensic medicine in her Professional life she has started by following the footsteps of her father. Prof. Atasoy is welcomed with intense interest in many provinces of Türkiye with her books that she shares especially her professional experiences and stories.
With her last book titled 'Cinayet Kokusu' (Scent of Murder) published from Doğan Kitap publishing, Prof. Sevil Atasoy received great interest and now Prof. Atasoy is meeting with booklovers in the book fairs she attends.
People of Gaziantep showed great interest to Atasoy who met with her readers in Gaziantep Şahinbey Congress and Art Center within the scope of Şahinbey Book Days on October 17, Monday.
Prof. Sevil Atasoy was taken plenty photos with her readers by signing their books in the book fair.
Book days continue!
Prof. Sevil Atasoy will met with her readers in İstanbul Lütfi Kırdar Congress Center Bioexpo Life Sciences fair on October 20 Thursday and in Antalya Book Fair on October 23 Sunday.
Üsküdar News Agency (ÜNA)