Prof. Eric Geoffroy delivered a conference at Üsküdar University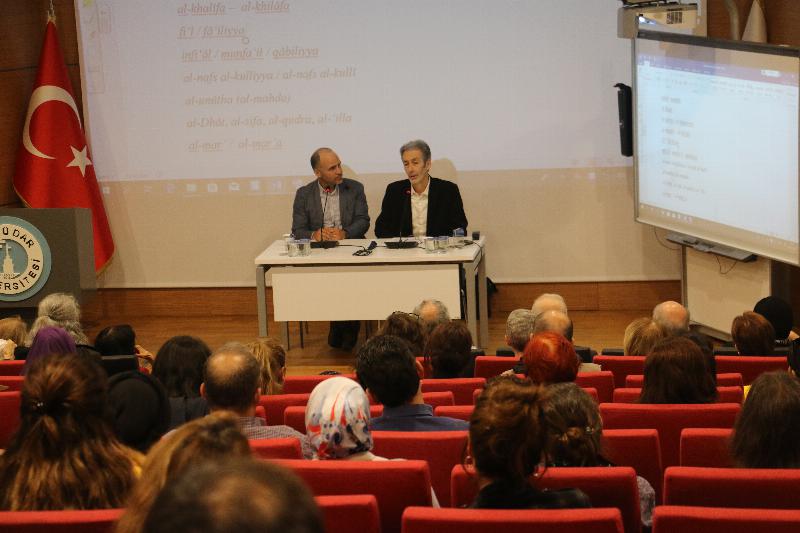 Author and philosopher Eric Geoffroy, known for his work in the field of Sufism, gave a lecture on "Metaphysical positioning in the works of Ibn Arabi" in the program organized by Üsküdar University Institute for Sufi Studies and discussed the metaphysical effects of the concept of the feminine. Stating that Ibn Arabi is a hypermodern person beyond his time, Geoffrey spoke about the internal secrets and unfolding of the feminine in Ibn Arabi's works.

Eric Geoffroy, known for his work in the field of Sufism, gave a conference titled "Metaphysical Positioning in the Works of Ibn Arabi" in the program organized at the Ayhan Songar Conference Hall at Üsküdar University Main Campus. Alongside the Institute's academicians and students, the conference was attended by Hayat Nur Artıran, the President of Şefik Can International Mevlânâ Education and Culture Association, as well as important academicians in the field of Sufism such as Prof. Mustafa Tahralı, Marmara University Institute for Social Sciences Director Prof. İsmail Taşpınar, Boğaziçi University Assistant Prof. Zeynep Oktay Uslu, Prof. Geoffroy's wife Nefise Geoffroy, as well as some of his doctoral students from France.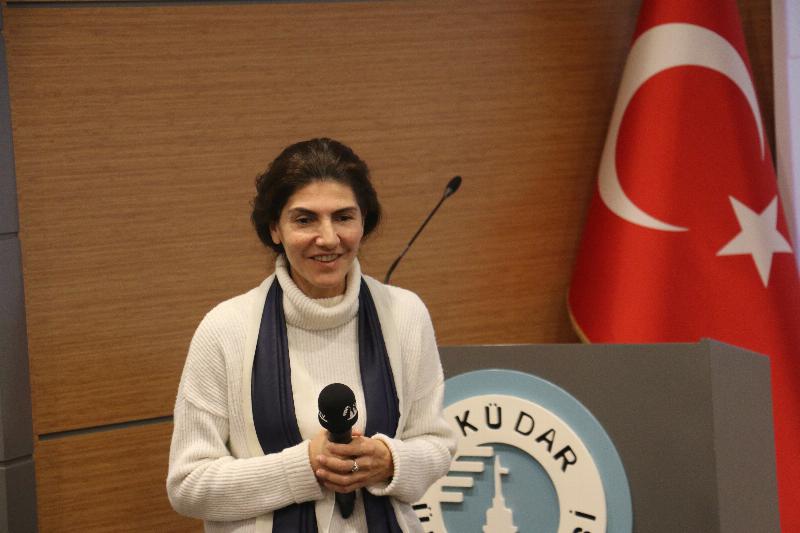 In the opening speech of the program, Director of the Institute for Sufi Studies Prof. Elif Erhan spoke about Eric Geoffroy, professor of Islamic Studies and Arabic at the University of Strasbourg, philosopher and Islamologist writer in France. Prof. Erhan also stated that Prof. Geoffrey lectured at many universities throughout Europe and that he has many students; she finished by expressing her contentedness for hosting Prof. Geoffrey.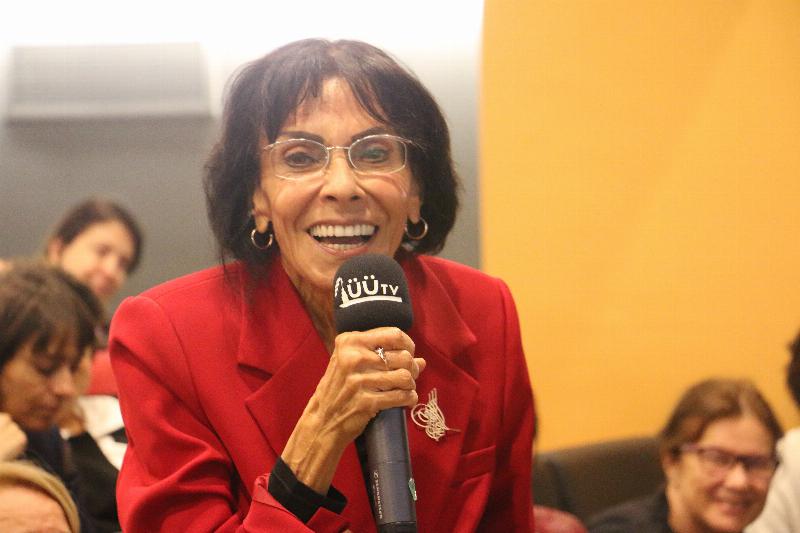 Sufi author and the advisor of Uskudar University President Ms. Cemalnur Sargut expressed her pleasure in following the successful work of Eric Geoffroy, whom she met at Oxford University, and continued by stating, "I pray to Allah for this union to be permanent and that we continue to serve together."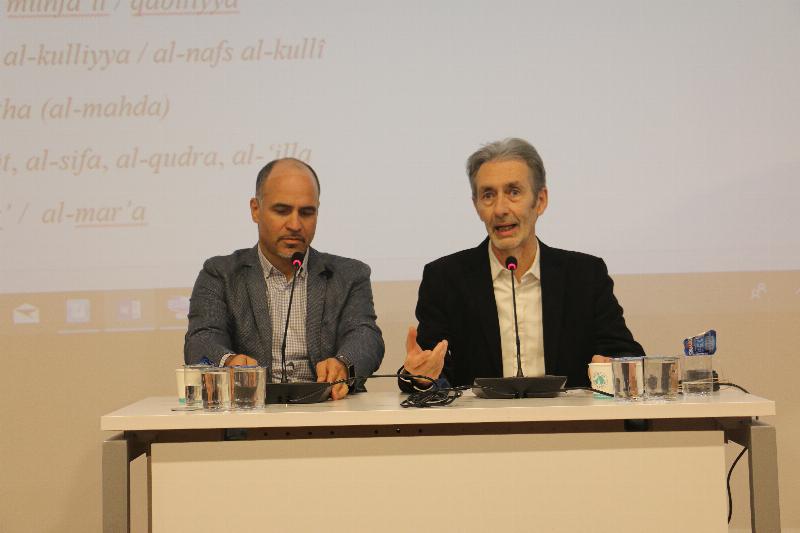 Eric Geoffroy: "Feminine culture balances negative results"

Eric Geoffroy started his speech by thanking the Institute for Sufi Studies for their gracious invitation and stated that he would talk about issues related to humanity and civilization. Giving examples from Arabic grammar where words are divided into masculine and feminine, Prof. Geoffroy, pointed out that the dominance of masculinity – which has shaped European civilization in a prepotent way since the 17th-18th century – has brought our world to where it is now, stated, "Today, we see a civilization that brings out technomasculinity, technology and the causes of world wars and environmental consequences we face now, and we also witness the feminine culture that balances out this negative situation. Therefore, what we will talk about today is also about this change."

Eric Geoffroy: "Ibn Arabi is a hypermodern human"

Remarking that Ibn Arabi, who passed away centuries ago in 1240, is still seen as a hypermodern person, Prof. Geoffrey stated, "As all Western, Eastern, and Arab researchers have demonstrated in their studies from the East to the West, Ibn Arabi appears as the most advanced and unique figure."

Eric Geoffroy: "Ibn Arabi speaks about the internal secret of the concept of woman"

Eric Geoffroy stated that Ibn Arabi is a successor of the Prophet Muhammad, like Mawlana Jalaluddin Rumi and many others, and that Ibn Arabi talks about the internal concept of the feminine. Geoffroy said, "Ibn Arabi mentioned this secret but did not define it. There is a secret that only women possess, a secret which where nothing that has been created in this world possesses. This is a gift she possesses through creation. When we talk about gender, we need to talk about both physical and metaphysical, that is to say, the spiritual dimension. It is not possible to separate these two in Sufism."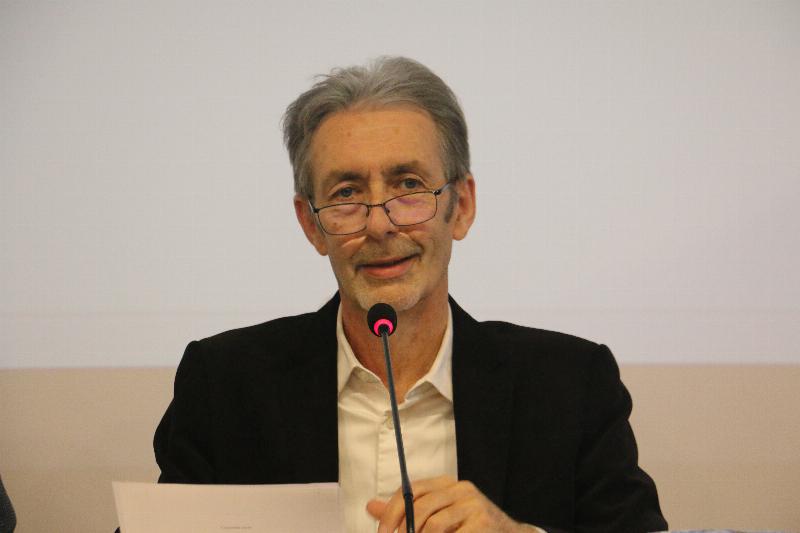 Eric Geoffroy: "There are many feminine adjectives in Arabic"

Eric Geoffroy noted that many adjectives in Arabic are feminine. Geoffroy said, "According to Ibn Arabi, the woman is more inclusive and insightful. Ibn Arabi often refers to woman as the 'matured soul'. For Ibn Arabi, this is not a coincidence. These adjectives are feminine. Puissance is feminine."

Eric Geoffroy: "The Prophet uses the feminine in his hadith"

Stating that a hadith of the Prophet was included in Fusus al-Hikam, Prof. Geoffrey explained, "In one hadith, the Prophet states, "Three things of this world of yours were made lovable to me: women, perfume, and the delight of my eye is in the salat / namaz." What I would like to emphasize here is that he does not say 'what I like' but rather 'what were made lovable.' The Prophet says, 'This does not come from me, it is something God made me love. I did not love it, God made it lovely.'"

Eric Geoffroy: "The way to reach Jamal (Beauty) is to unite opposites"

Eric Geoffroy completed his lecture by adding, "When talking about feminine and masculine in metaphysical or spiritual dimensions, human beings have to reach jamal (beauty) and jalal (majesty) by uniting them. In all spiritual paths, the way to reach beauty is through uniting opposites."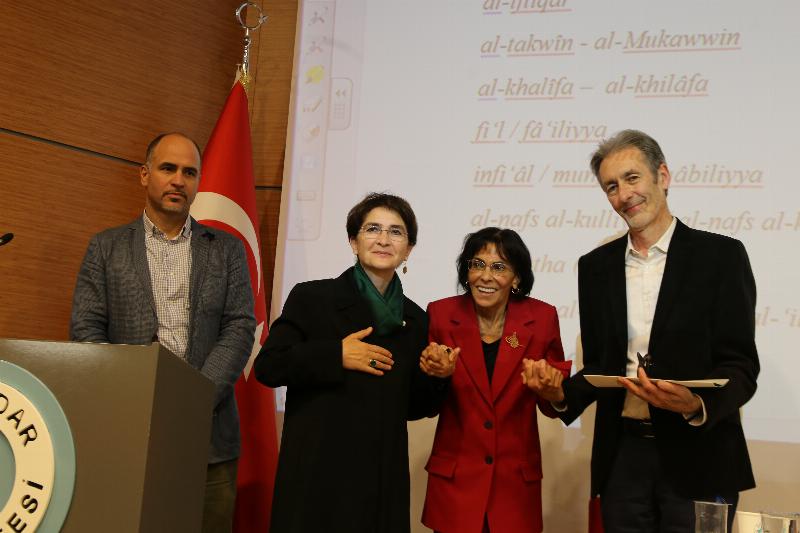 Gökhan Çalışkan, who holds an honorary degree within the Institute, was the interpreter of the program. At the end of the program, a certificate of saplings planted at Üsküdar University Forest in his name was presented to Prof. Geoffroy. The program ended with a commemorative photograph of all participants and guests.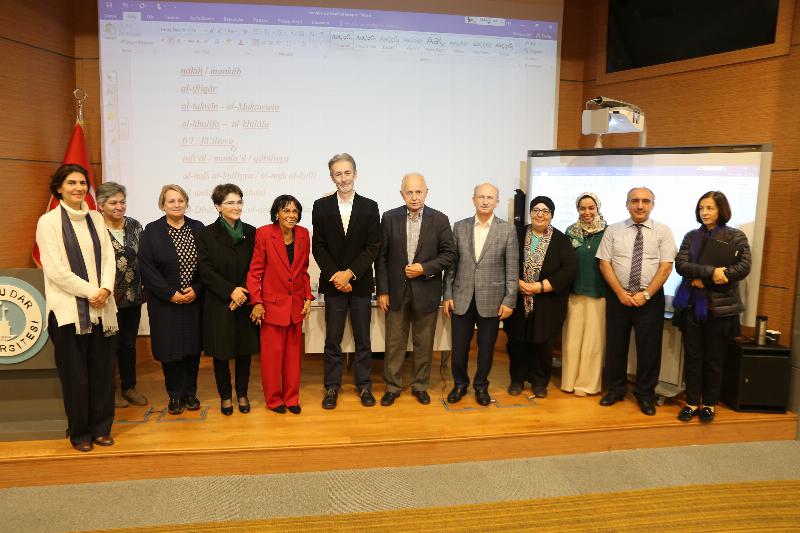 Üsküdar News Agency (ÜNA)