Üsküdar University visited the Knowledge Foundation in Azerbaijan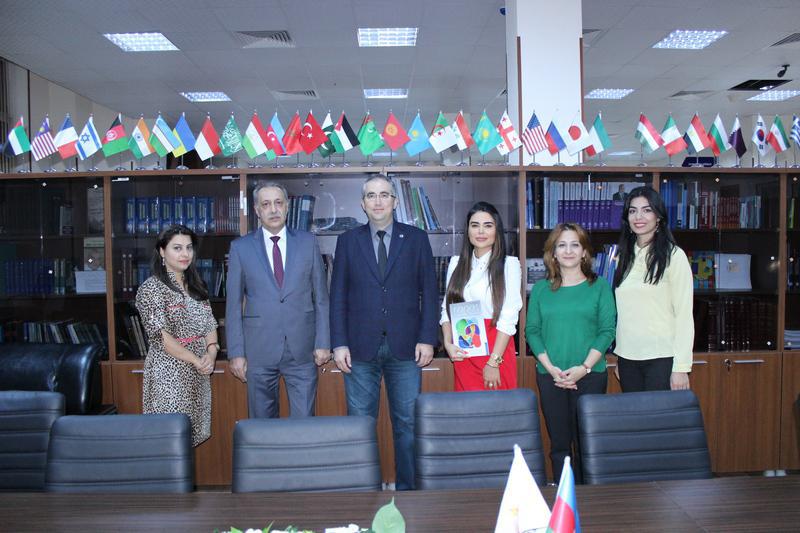 Üsküdar University Director of International Relations Emre Üçsular met with Executive Director of Knowledge Foundation Oktay Samadov and employees in Azerbaijan. Emre Üçsular was informed about the activities and educational projects of the Knowledge Foundation.
Emre Üçsular also informed the employees of the Knowledge Foundation about the training process and the various specialities taught at the Üsküdar University and said that the academy staff can join the Foundation's educational projects with excitement.
The prospective cooperation between the University and the Knowledge Foundation were discussed at the meeting with the head of the Logos Psychological and Speech Development Center and the head of the Psychological Service and Research Public Association, PhD in psychology Tarana Mammadova.
This important meeting was published on the official website of Knowledge Foundation, which is the subsidiary company of the Presidency of the Republic of Azerbaijan.
Üsküdar News Agency (ÜNA)
19.10.2018 10:00