Prof. miriam cooke spoke about women saints in Islam
Duke University Faculty Member Prof. miriam cooke came to İstanbul in order to give a lecture and a conference at the Üsküdar University Institute for Sufi Studies. In a public conference, Prof. cooke provided information about women saints in Islam such as Rabia, Laila Aisha, Bibi Fatima and many more. Prof. miriam cooke stated that Hz. Aisha can be considered among the earliest Muslim feminists; she is the source of the largest number of authentic hadiths narrated from the Prophet Muhammad.
The Üsküdar University Institute for Sufi Studies will host Duke University Faculty Member Prof. miriam cooke, with the support of Kerim Foundation, for 4 weeks during the Fall semester of the 2018 - 2019 academic year. Prof. miriam cooke, also a part-time faculty member of the Institute for Sufi Studies, will give a lectures series consisting of 21 hours to the master's students.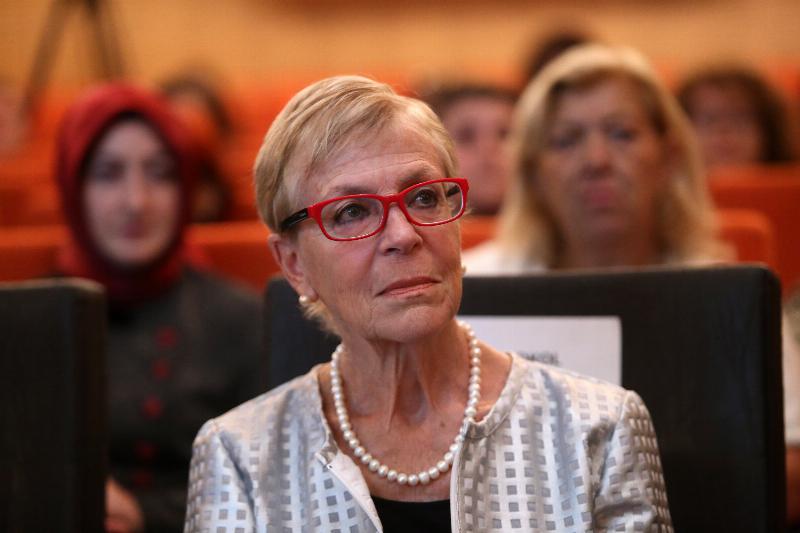 Prof. miriam cooke gave a talk on women saints in Islam and their contributions to Sufism during the conference held at Üsküdar University's Main Campus Nermin Tarhan Conference Hall.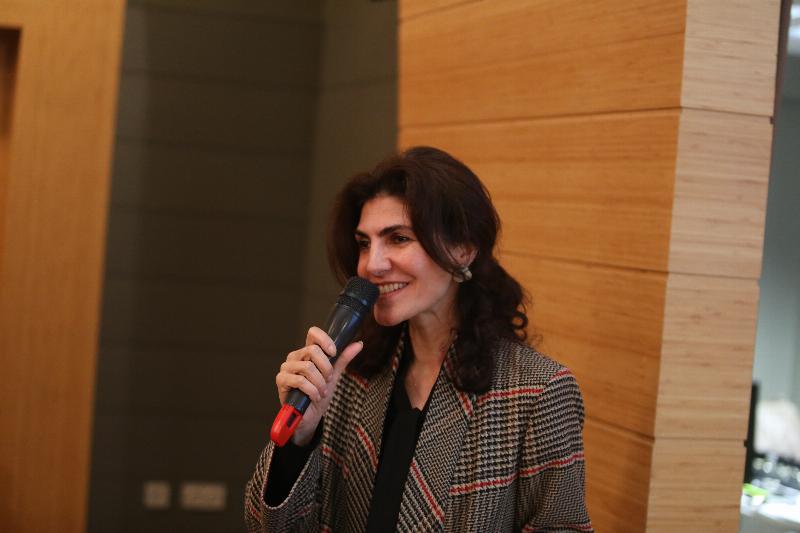 Prof. Elif Erhan, director of the Institute for Sufi Studies, emphasized in her speech that these lectures will improve students' knowledge and skills about western-based Islamic Studies literature, especially students' thesis writing skills and methods. Prof. Erhan added that Dr Cangüzel Güner Zülfikar will coordinate the lectures on behalf of the Institute.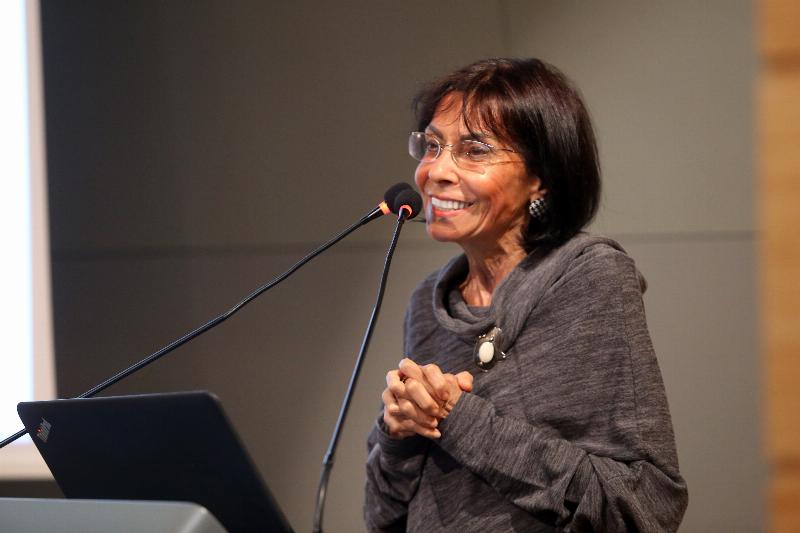 Cemalnur Sargut: "Prof. cooke is a teacher that explains Islam to the world"
Sufi author Cemalnur Sargut also expressed her appreciation of Prof. miriam cooke's attendance at the University and her lecture on women saints. Sargut explained further how hard Prof. cooke works to explain Islam to the world while introducing women saints. Cemalnur Sargut said, "Service to humanity and commitment to the murshid can be observed in women saints. miriam is a teacher that explains Islam to the world. It is an honour and privilege for me to be friends with her."
Cemalnur Sargut emphasized that Americans use the concept of feminism to describe events related to the subject of the female in Islam. Sargut added that Islam is the leading religion in women's movements and that Islam highly values women.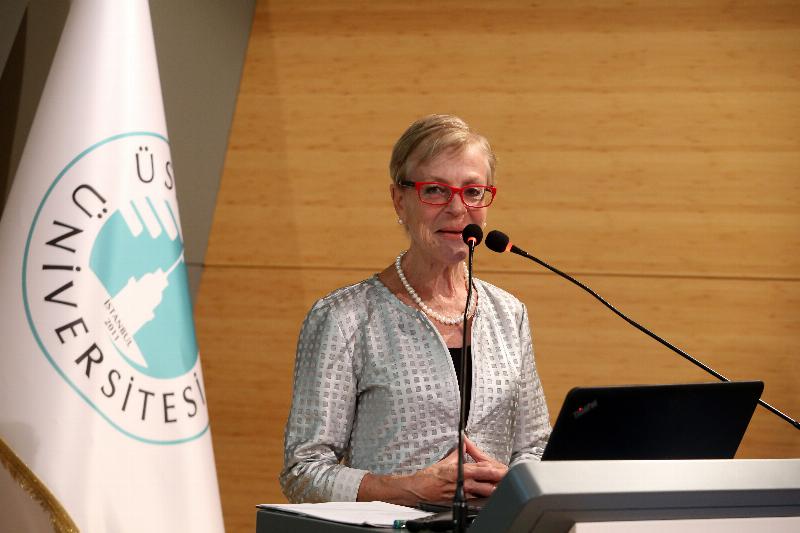 There is no sanctifying in Islam
Prof. miriam cooke started her speech, "Gendering Islamic Sainthood," by speaking about the history of sainthood degrees in Christianity and Islam. Prof. cooke talked about women sainthood of each religion and compared the concepts of both religions. Prof. cooke stated the main difference between Christianity and Islam is that saints are blessed by the Pope in Christianity whereas there is no such ritual in Islam.
Hz. Aisha's crucial role
Prof. miriam cooke declared Hz. Aisha to be one of the Muslim feminists that contributed greatly to the spread of Islam. She stated, "The Prophet Muhammad enjoined his followers to take two-thirds of their religion from his wife Aisha… She is also credited with narrating about two thousand of the Prophet Muhammad's hadiths."
Women saints in Islam
Prof. miriam cooke talked about women saints in Islamic geography as well as their lives and the turning points of their lives. Prof. miriam cooke gave specific examples of women saints, such as Râbia al-Adawiyya who became a symbol of the events in the capital of Egypt, Cairo in 2013. She also gave information about Bibi Fatima and Laila Aisha, and explained the similar events they have experienced in their lives.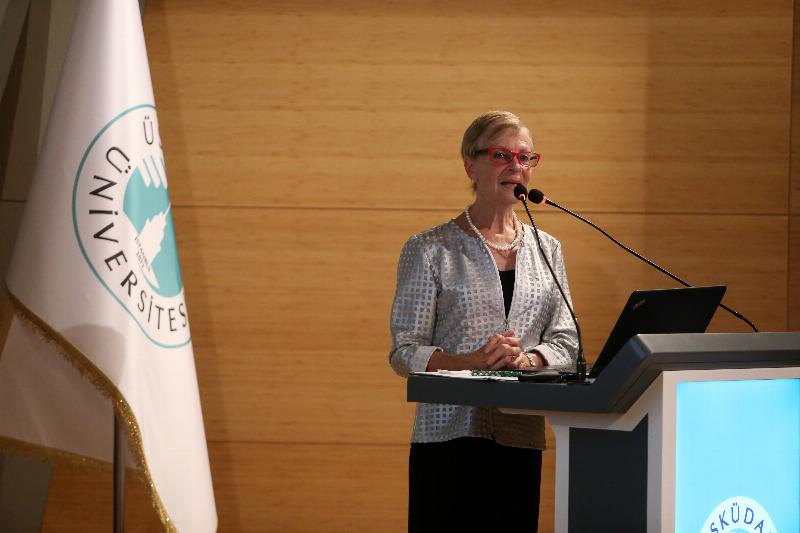 They bring all those who encounter them closer to Allah

Prof. miriam cooke said that women saints helped those who encounter them to come closer to Allah. She continued, "The stories told about these women tell us the stories of their empowerment due to ethical, moral and spiritual practices as well as about decency and jihad. In fact, what we call big jihad describes the struggle with the self. Their lives and stories show us that they bring everyone who encounters them closer to Allah."
These women constitute a model
Prof. cooke said, "This big jihad gives them the concession to negotiate in the patriarchal system to obtain extraordinary rights and also the right to be seen alone with men." She continued, "Every woman saint has the power to choose her own life and thus forms a model for her followers. Râbia and Laila Aisha also participated in a jihad that gave them a very important place in history and future.
I should, therefore, make the following conclusion; Sachiko Murata who gave a lecture here this summer references Râbia saying that everything has its own fruit. The fruit of knowledge and discernment are to come closer to Allah. Individuals come closer to Allah once they realize who they are in reality. Because Allah is the source and essence of them and everything."
The conference that attracted great attendance was live-streamed from ÜU TV. A souvenir photo was taken after the conference.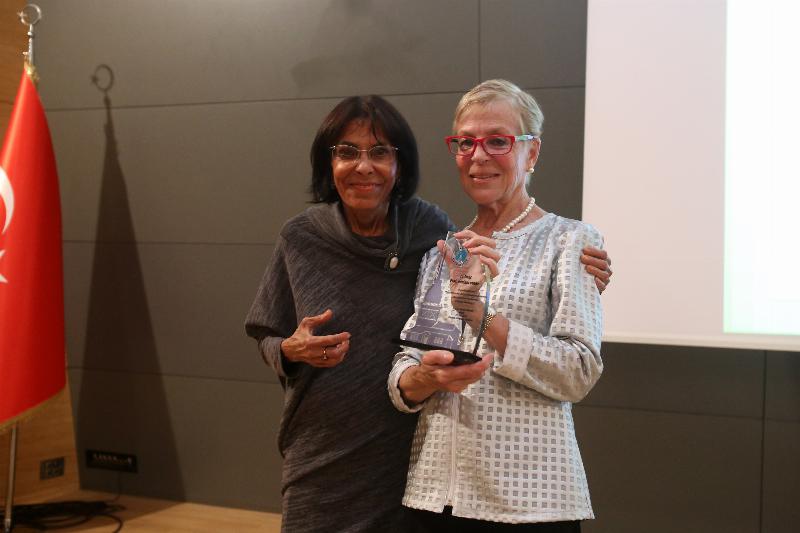 Üsküdar News Agency (ÜNA)
05.10.2018 16:57