Epidemiological Research Working Group Has Signed Significant Achievements in 1 Year…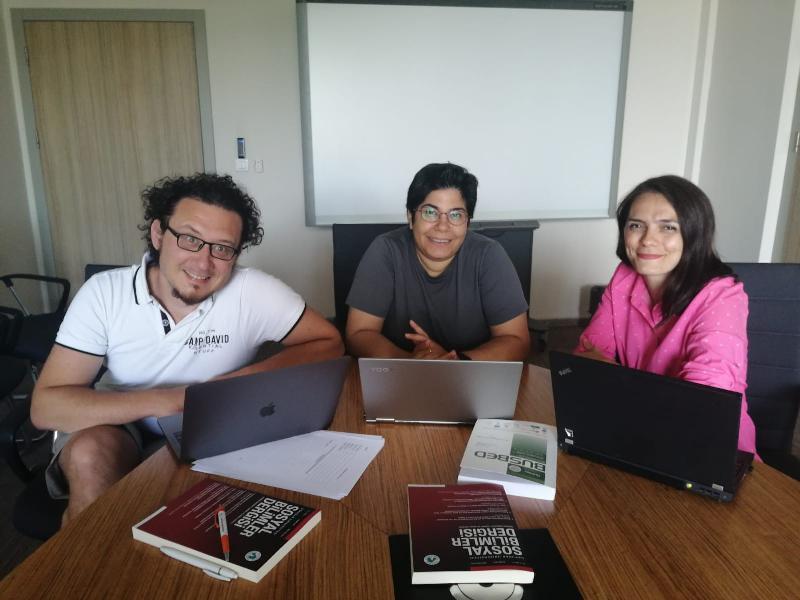 Uskudar University Epidemiological Research Working Group has achieved significant success for more than a year. Director of the Institute of Social Sciences Assoc. Prof. Gokben Hız Sayar, Head of Applied Psychology Assoc. Prof. Lecturer Hüseyin Ünübol, Institute of Social Sciences Psychology Doctorate T.A. İdil Arasan Doğan carried out different important scientific studies between January 2019 - July 2020.
Lots of scientific researches…
Epidemiological research working group; It conducts studies with the aim of identifying health-related events, especially mental health, and measuring their frequency, conducting analytical studies examining the causes of diseases or accidents, and measuring and evaluating the effectiveness of the health service or programs applied.
They won the best clinical study award
The research of Nebile Topcu, Banu Bostanci, and Gokben Hız Sayar, among the researches conducted within the Epidemiological Research Working Group, on "The relationship between the fear of giving birth and the harmony of spouses in marriage" won the best clinical study award.
Üsküdar Haber Ajansı (ÜHA)