Prof. Omid Safi lectured on Madhab-e Eshq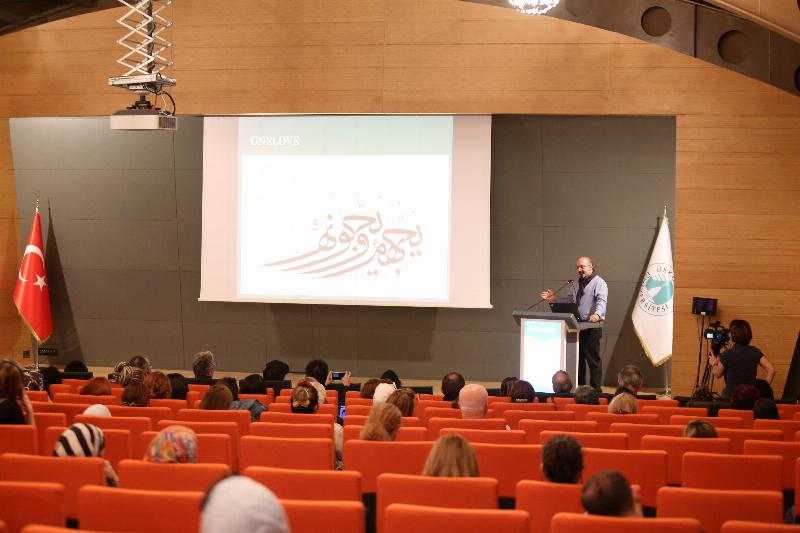 Prof. Omid Safi, Director of the Duke University Islamic Studies Center, spoke about the path of the radical lovers, those of the Madhab-e Eshq. Prof. Omid Safi described the Madhab-e Eshq as an astrolabe based on a story from Mevlana's Masnavi. He continued, "Love is an astrolabe; like a compass or a GPS device to use in order to find our way. We do not know where we are when we are lost, or where we are going. Here, we have a remedy, a medicine. That is Madhab-e Eshq."
Prof. Omid Safi of Duke University was at Üsküdar University as a guest of the Institute for Sufi Studies, with the contributions of the Kerim Foundation, during the fall term of the 2018 - 2019 academic year.
Duke University Islamic Studies Center Director Prof. Omid Safi gave a conference in Üsküdar University about "Radical Love: Madhab-e Eshq".
Üsküdar University President Prof. Nevzat Tarhan, President Advisors Cemalnur Sargut and Prof. Mahmud Erol Kılıç, School of Health Sciences Dean Prof. Haydar Sur, Institute for Sufi Studies Director Prof. Elif Erhan, Prof. Niyazi Beki, Vice Directors Prof. Emine Yeniterzi and Dr. Cangüzel Güner Zülfikar, and many others attended the conference held at the Nermin Tarhan Conference Hall in the main campus of Üsküdar University.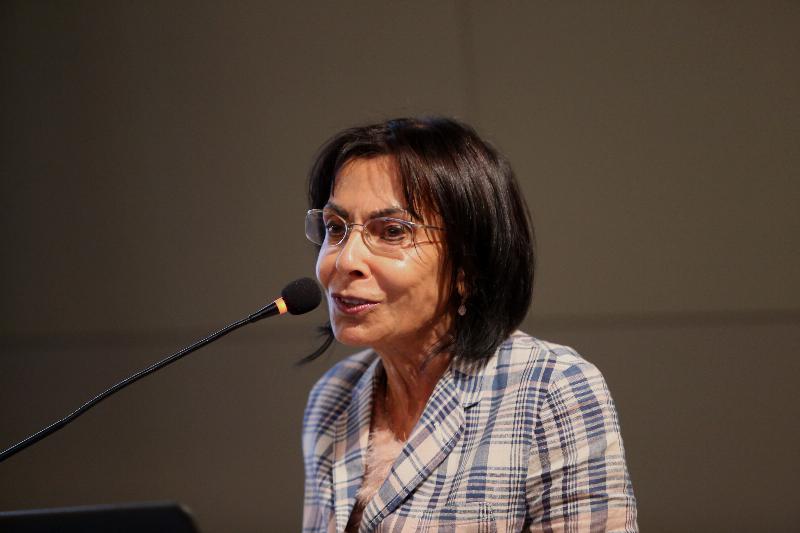 Cemalnur Sargut: "Prof. Safi is a man who has matured to become a true human being."
The opening speech of the conference was given by Üsküdar University President Advisor and Sufi author Cemalnur Sargut. Ms. Sargut began by stating that Prof. Safi is one of the most beloved professors in the US. She expressed her pleasure in welcoming him by stating that Omid Safi is one of her students. Cemalnur Sargut said, "Prof. Safi will speak about the topic of Madhab-e Eshq. He is a man who has matured to become a true human being. He is not only a teacher but has also been an example to his students with his manners that are full of endless love and compassion."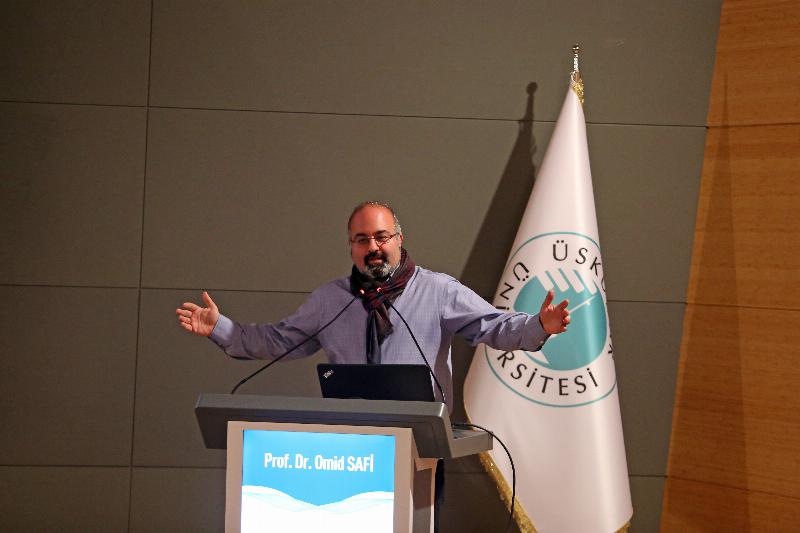 Prof. Omid Safi: "There is one love only; Madhab-e Eshq"
Prof. Omid Safi indicated that with the emergence of a distinctive concept called Madhab-e Eshq, the unity of love was better realized. He stated, "Before this development, love was separated as the love felt for fellow man and for the divine. However, after the change of the conception of love with Ahmad Ghazali's interpretation, the understanding of one Love came to be – expressed as the Divine Presence that will lead to the creation of the universe and the continuation of life in this realm, and then bringing us back to the Original from which we arrived."
They love the Gardener, not the garden
Prof. Safi described various Sufis' perspective on Madhab-e Eshq with short stories and poems, reading from his new book,
Radical Love: Teachings from the Islamic Mystical Tradition
. Quoting from a story by Attar, he related, "The demands of the [Sufi] saints are not to escape hell's torment or to enjoy the gardens of paradise. They love the Gardener. They are called radical lovers. In Turkish, we call it ashq. In Persian, it is eshq. They talk about having their own denomination; when we hear this word we think of it as the Hanafi sect, Shafi'i sect, Maliki, Jafari sect, but their denomination is overwhelmingly love itself: Madhab-e Eshq."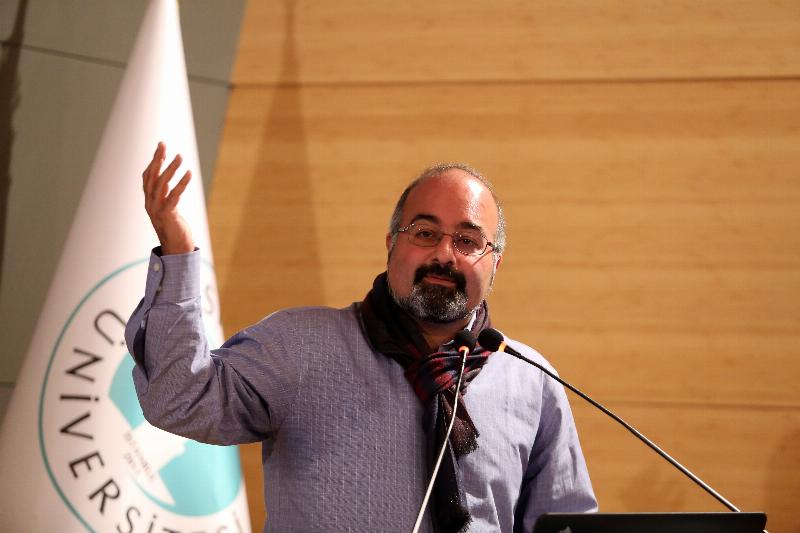 To be loved by Allah is a precursor
Prof. Safi stated that the word used for love in the Qur'an is related to "hubb" (loving kindness). He said, "The words used for love in the verses of the Qur'an are always related to 'hubb'. This is a loving and compassionate approach. There is 'yuhibbuhum' and 'yuhibbuhu' – Allah loves them, and they love Allah. There is first the love Allah has for the created, and then the love the created has for Allah. Allah's love for the created comes first – thus, if Allah did not love us first, we would not be able to love Allah."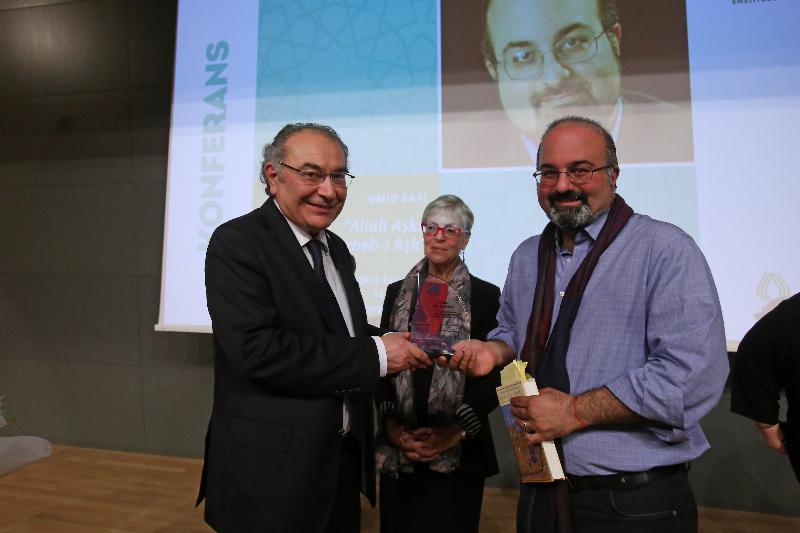 The conference, which drew great attention, was live-streamed on ÜU TV. A family photo was taken right after the program ended.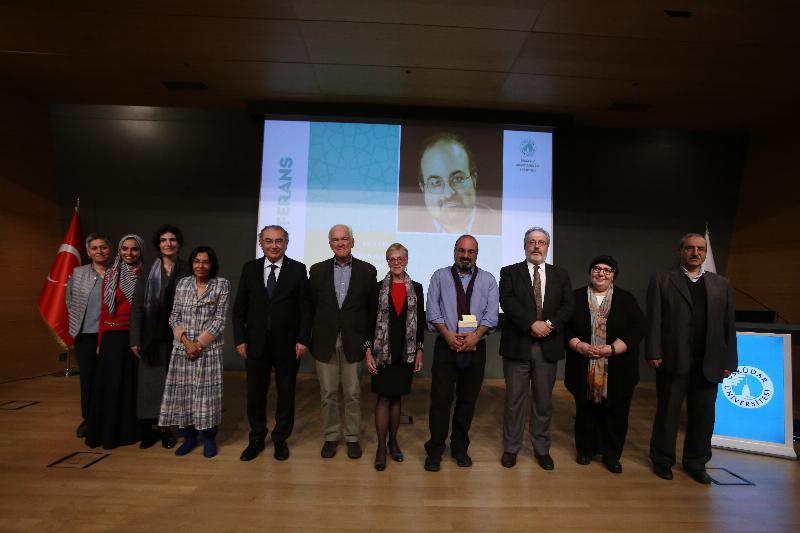 Üsküdar News Agency (ÜNA)
16.10.2018 09:03