A Success story from a pastry shop to a lead role…
Zehra Güneş is 24 years old. She describes herself as a movie lover, a workaholic, and a woman who pursues her goal. Her biggest dream is to be a good actress and screenwriter… Having successfully completed the Radio, Television and Cinema and Advertising departments of Üsküdar University in 2020, Güneş draws attention with his achievements in the field of cinema. She started her career at the age of 12 in a pastry (phyllo) shop and now continues in the cinema industry. Sometimes she was an extra, sometimes she played a shadow, but she has never gave up. With her passion for her job, she has taken part in many projects that are more valuable than the other. Lastly, we, as Üsküdar News Agency, conducted an interview with Güneş, who attracted attention with the character of the teacher she portrayed in the teacher's day project shot for the Presidency. We wish you pleasant reading.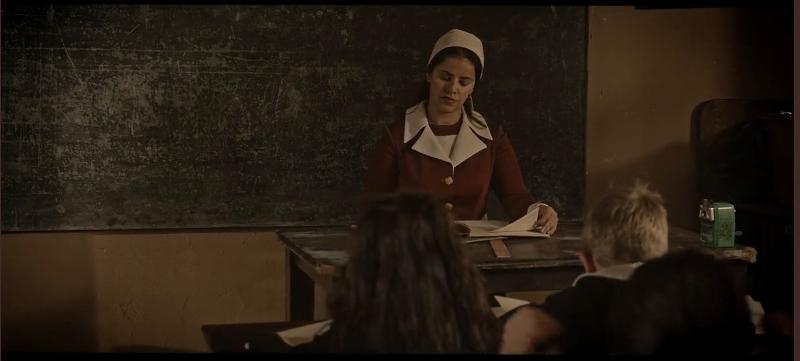 - First of all, thank you very much for accepting our interview. First of all, can we get to know you very briefly?
Hello, I'm Zehra Güneş. I am a 24-year-old, Cancer woman, cinema lover, workaholic, dreamer, pursuing her goal with various strategies. By the end of our conversation you will understand what I mean.
- You describe yourself as a cinema lover and a workaholic. How long have you been feeling this way?
Since the day I worked for 5 TL for a half day and 10 TL for full time at a phyllo baker when I was 12-14 years old; I have been a cinema lover since I worked as an extra for 12-16 hours in 2014, after my friend Zeyna contacted me on my mother's phone and said "Zehra, do you want to be an actress?". Of course, at that time, I was trying to convince everyone (at home) and stuff...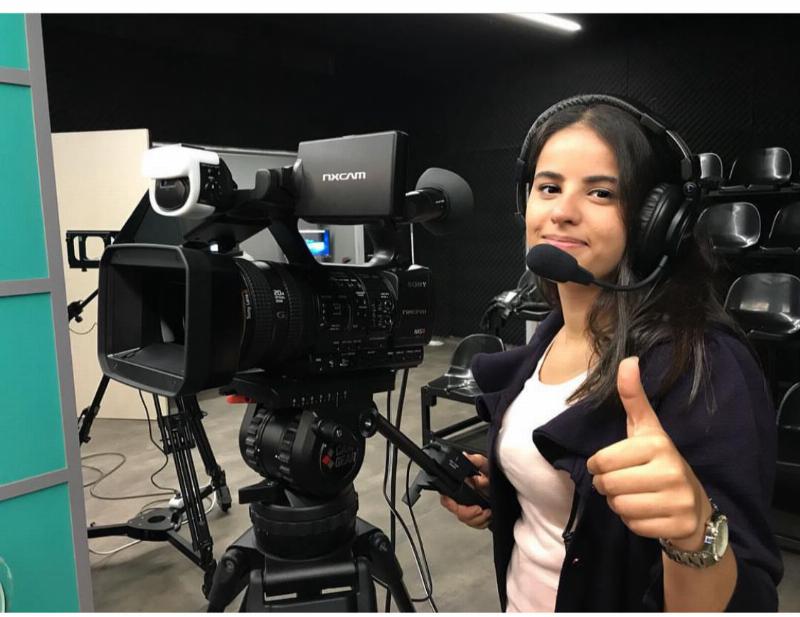 - What exactly does working mean to you?
Since love my job, cinema and work are always my main themes, whether I go on vacation or just to distract myself with my friends. It may look boring from the outside, but it doesn't seem that way to me, maybe it's because I'm used to it as well, I don't know. Every part of my job is full of effort. I always say and I say it again, those working in the cinema and film industry really deserve every penny of what they earn. Like pieces of a puzzle. Teamwork and a lot of effort. As a result of this, producing a successful "thing" means that 12 hours of fatigue disappears at that moment. I experienced this deeply while shooting "Mevlana's life". We shot a series in the most difficult conditions of my life in the cold of -27 degrees. As a team, we watched as much as a teaser as we shot during the lunch break. Neither cold, nor fatigue, nor nervousness, nor stress… I could work for 10 more hours. It's psychopathic, right? Maybe, yes a little bit. You're right, psychopath! I can't help but say this. When you get out of a project that you are tired of, people want to take a vacation. So, normal people. But my vacation record is 2 days. Then immediately depression comes. Just I get a job, and I come to my senses again.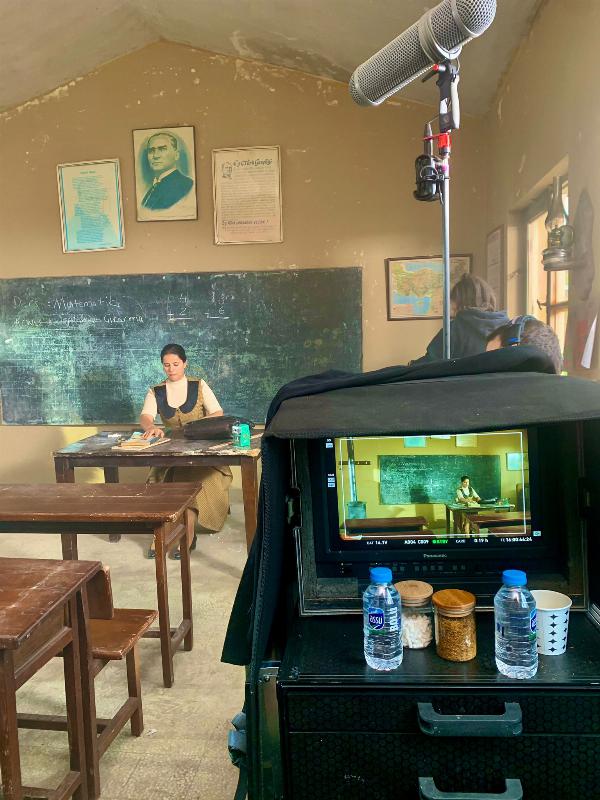 - Life is not always about winning, but mostly about losing… What is your motivation in such situations?
Oh… This is a very, very touching question because I lost more than I won. In terms of business I mean, not to cause a misunderstanding… Anyway. Since I'm a Cancer, I often, even always, approach things emotionally. I have a lot of emotional ups and downs because I approach it like this. The only problem here is not that you didn't get approved for an audition. The main problem is that you constantly feel obliged to explain to your family and people. You convinced yourself of a hope. It is not enough. Let one your circle, you need to convince your family too. I shoot at least 5 trial films at least 4 times a week with my illuminated tripod. Constantly memorize, arrange the light, set the environment… The house is already crowded. Now, you are starting to be made fun of at home. This is very disturbing. You know you will find the right character at the right time, but you always get discouraged for one reason or another. I'm sorry, I was distracted from the question… My motivation is literally like this; I let myself go on the first day when I'm falling. I'm sad, if I'm full of emotions, I cry. Then I take a look around me, who entered the industry at the same time as me, but whose acting was a disgrace. Then I ask myself how can I not show myself if they are doing this. I take more test shots and try to control my facial expressions on the camera. I send the plays, I produce channels for myself to receive news all the time. I increase my chances of being approved. I produce even when I lose.
- There are milestones in people's lives, have you had such a milestone or milestones?
Yes, it's been a lot. Generally, my milestones are a result of a fight. It stems from my authoritarian attitude due to the fact that I cannot stand unfairness. Let me tell you an incident that was most influential and carried me forward in my acting career. I was working as a team leader, who shall remain nameless, in a TV series when I was 16-17 years old. The assistant director on the set said "You are a sheep" to the supporting actors I directed to the set. "Stay like a sheep on stage" that person repeated this 3-5 times. And now I had to do something, but as a child, I was afraid. At the end, I couldn't stand it and the word "Pardon" came out of my mouth. I had to say more. They were walking towards me in the middle of the set. They also called me a sheep. I reacted a little harshly to them too, but they deserved it. Then I left the set crying. They had seen a casting director, and that day I filmed my first professional audition. I also saw that people gave up their honor for 40 TL that day. The friends I defended didn't come with me. Anyway, I would do it again.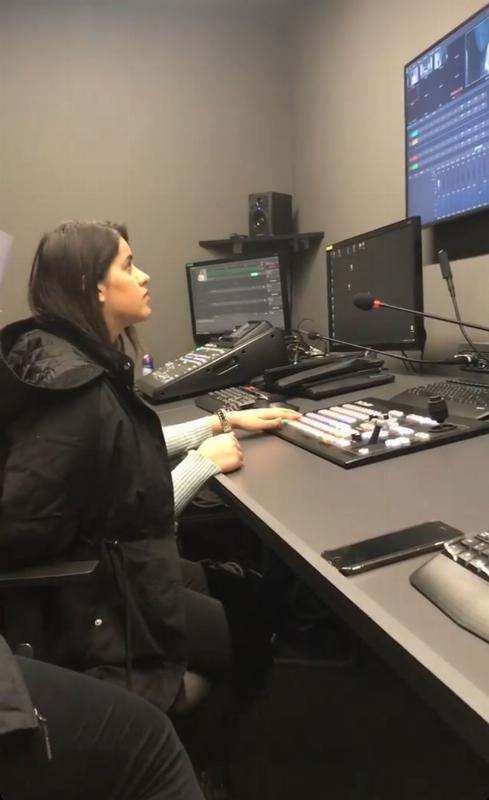 - You state that you want to be both a good actor and a good screenwriter. Can both be possible at once?
There are many successful examples of this. The director is also a screenwriter and actor. Nothing is impossible, nothing. Just let the universe be convinced that you strive and believe!
- "Even though I am a great actress, writer, director, you say that I have a long way to go." You believe in the importance of education. What training did you receive and what are your goals in this context?
In the kitchen of work, I would become a slave to the training given in practice. They are all so valuable. Unfortunately, I have always been very sad and critical about education in our country. I tried to take all the training I could in terms of communication. In terms of career;
I studied theater and script at the Medya Art Center.
I received Diction training from our teacher Ayşe Olcay at Üsküdar University. (Incredible education.)
I received advanced acting training from my director Ayhan Özen.
Aside from the horse sword fighting trainings on my player card, the fact that I have the things I mentioned is enough to show me as a professional actress candidate.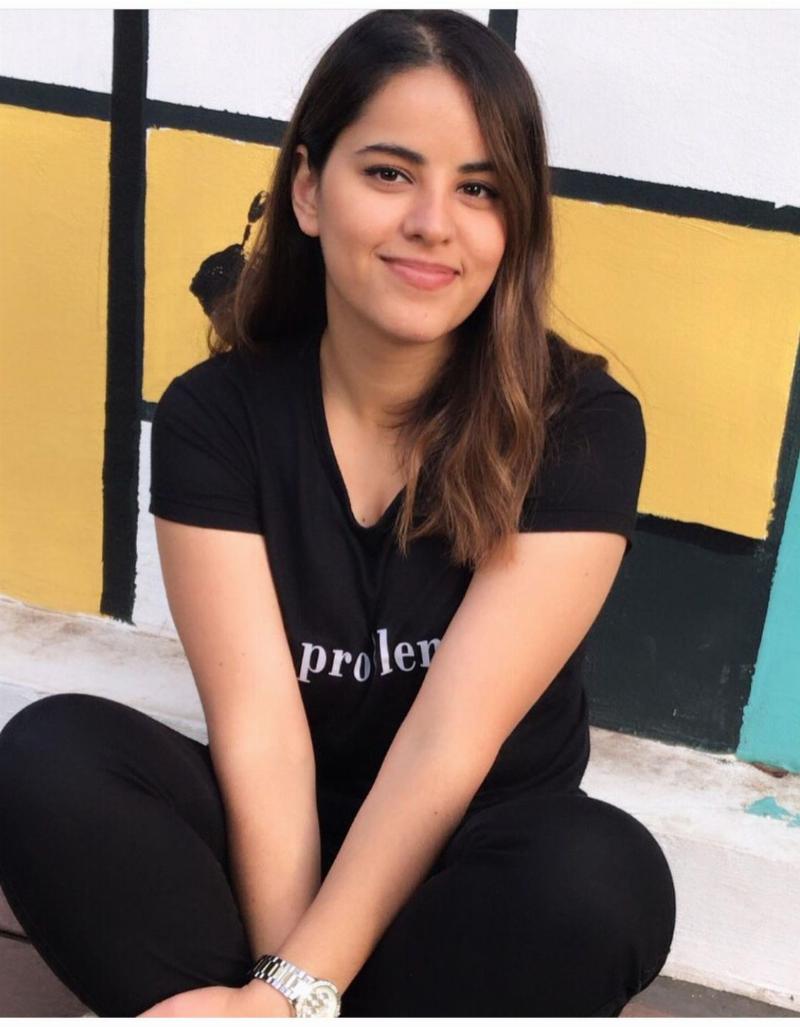 - We would like to hear about your Üsküdar University adventure. How did you choose this place, how did you spend the school term?
I was unaware of Üsküdar University. My father found it, frankly, because it is close to the subway and close to our house. The part I wanted had both. Advertising and cinema department. That's why, I registered. I only know my situation at university and our teacher Can Diker. When I think about it now, I say wow. I did advertisement design as a major. Then I wanted a difference. I also did a Double Major in Cinema, I'm glad I did! I stopped working at a desk and started shooting short scripts that I wrote at every opportunity or that we wrote as a team. Meanwhile, I found myself in the room of our teacher Can Diker at every opportunity. Our teacher didn't like anything so easily either. I kept waiting for him to bring new current scenarios and so he can say bravo. I don't remember, maybe he said sometime. It is not possible for me not to do justice to my university. I loved my lecturers/professors very much, now we became like colleagues after a while. And I was borrowing as much equipment as I wanted, whenever I wanted, and shooting movies whenever I could. I brought an award to my school in the field of research, but I could not bring it to the film. This is an unfulfilled desire for me. I couldn't shoot a movie, but I take part in projects as an actress, which gives me some relief. Hopefully, to many more projects…
- In an interview, you say "cinema is my destiny". How is it possible for people to internalize their fields in this way?
While preparing for the university exam, I thought of taking a break from the industry or even quitting. Not long after, I found myself again on the edge of the sector. Then in the industry; I found myself on the set, next to the screenwriters, writers and producers, on the filming of the video clip, on the promotional film of my department at the university. I realized that cinema is my destiny. This time I didn't think of quitting unless the cinema left me. Does a person ever leave the one they love?
- Projects you took part in, and lastly, you took part in the Presidential Teacher's Day video. Would you like to share about these projects?
In summary;
I made a 10-episode commercial deal with E-bebek.
Çetmilli KaraAli (August 30 film shot at the Governor's Office) – Directed by Mesut Gengeç
İzmir'in İşagali (The Occupation of Izmir) – Directed by Mesut Gengeç
Aşkın Ömrü (Love Life) movie
Fedakar İmaj film - Directed by Bünyamin Yaşar
Especially the place of Fedakar İmaj film, the last project I took part in, is very different for me. We had worked behind the camera with the technical team before and it was a surprise to everyone to go there as the lead role that day. It surprised me too. It was a very nice experience for me. And, celebrating the day of my teachers, who I value and contributed, with the project I took part in, gave me a different happiness. I thank first to Hakan Yıldız and then to Bünyamin Yaşar and Seyit Giden, who directed our wonderful film.
- What can you recommend to your friends who have a career plan in your field, which you follow?
Conditions have changed, I have changed, a lot has changed, but my thoughts behind these sentences have never changed. Look and please pay attention to that.
I realize that most of the ideas that you think and believe are different have already been done. I don't know how many times you have participated in competitions; but more mediocre projects than yours were ranked. Don't let it go! Do not stop producing, drawing, writing, scribbling; because I didn't and I never will. Don't let go; because you can be better at the things you are uncomfortable with. If you don't write your own script, you'll have to live with movies you don't like. For the cinema or any sector, do not say "These things cannot be done without network.". Spend your time by producing something tangible in practice instead of thinking about them. It really has more of an effect. Don't underestimate any job. I became a walking shadow, an art assistant (porter); But I met people in the sector. I got to know the producer, the director, and I wrote the story of the horror movie "Hannas 2" for a producer I met. I met Mesut Gengeç (Producer/Director) and supported his projects together behind the camera, and I chose my own character in his projects at almost every opportunity. I got to know Hakan Yıldız, the producer of the project I worked on as a costume, and took part as the leading role in the Teachers' Day project, which was taken for the Presidency. Think about the rest. And please take a stand. The industry is already messy and weird. Just be yourself. Nothing is as impossible and far away as you think. You are as close as you want and take action according to your will. It is worth taking that step even only not to give the opportunity to people who don't deserve it.
Üsküdar News Agency (ÜNA)