TO THE ATTENTION OF OUR STUDENTS!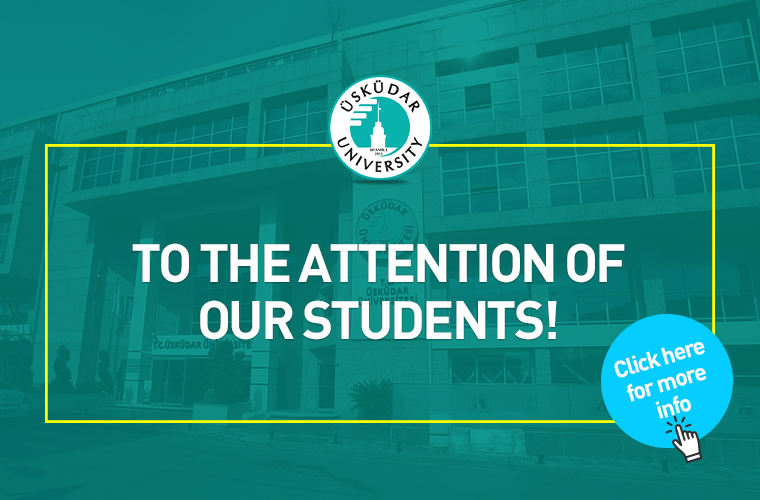 Dear Students,
Uskudar University Pandemic Board held a meeting on Tuesday, April 27, 2021, regarding the "full closure" to be carried out in accordance with the circular issued by the Ministry of Interior within the scope of the pandemic measures. As a result of the evaluation made at the meeting, it was decided that the remaining parts of "laboratory courses", "field application courses" and "internships" between April 29 and May 17, 2021, in all faculties, institutes, and related departments/programs of the VoHS should be carried out in homework, case analysis, project, etc.
We submit to your information.
Uskudar University Rectorate