Istanbul Governorship and Families at University Project Cooperation Protocol Signed
With the cooperation protocol signed between Istanbul Governorship and Uskudar University and NPISTANBUL Brain Hospital, the Families University Project will reach a large number of families and people throughout Istanbul. Speaking at the protocol signing ceremony, Istanbul Governor Ali Yerlikaya said; The project is about raising awareness of individuals, keeping families at peace and happiness, and strengthening the community. Prof. Dr. Nevzat Tarhan, Founding Rector of Uskudar University, stated that the magic word is cooperation in the family and noted that the primary task for them is to make families happy and well-being human-raising nests. "The Families University Project" includes a series of work on protecting the family, identifying problems in the family institution, and solving them, which are the cornerstone of society.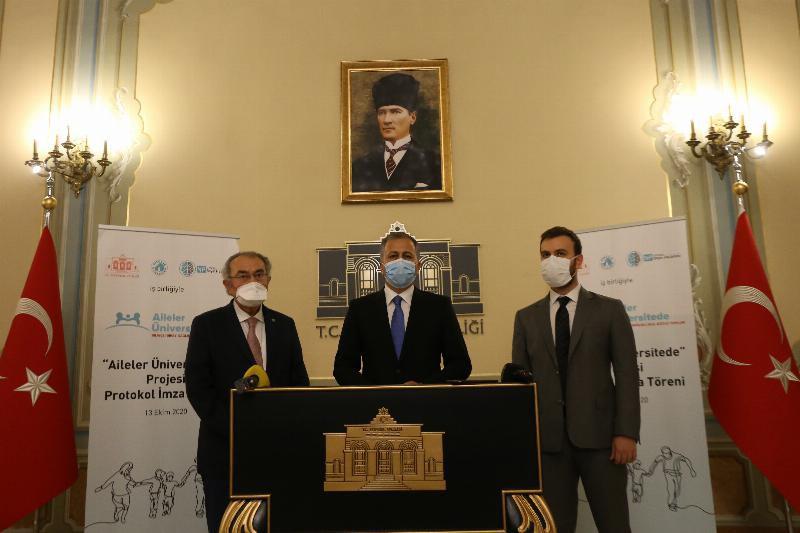 Istanbul Governor's Office and Uskudar University and NPISTANBUL Brain Hospital signed the Project Cooperation Protocol at the University of Families. Istanbul Governor Ali Yerlikaya, Uskudar University Founding Rector, NPISTANBUL Brain Hospital Chairman Prof. Dr. Nevzat Tarhan, and NPISTANBUL Brain Hospital Board Member Firat Tarhan signed the cooperation protocol at the ceremony held in Istanbul Governorship.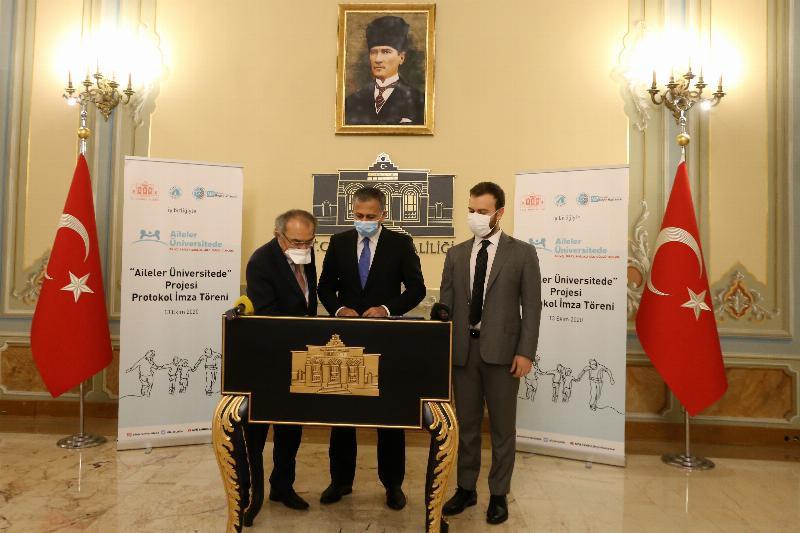 Istanbul Governor Ali Yerlikaya: "We aim to strengthen the community"
Istanbul Governor Ali Yerlikaya, signed the protocol as governor of the University of Families Project, Uskudar University and NPISTANBUL Brain Hospital, stating that they are located next to "Our goal is to raise awareness of individuals, to preserve the peace and happiness of families, as well as strengthening the community at the end of the project. Family is the most important cornerstone of society. Therefore, we must make every effort to ensure that our nests remain in an environment of peace, happiness, and well-being."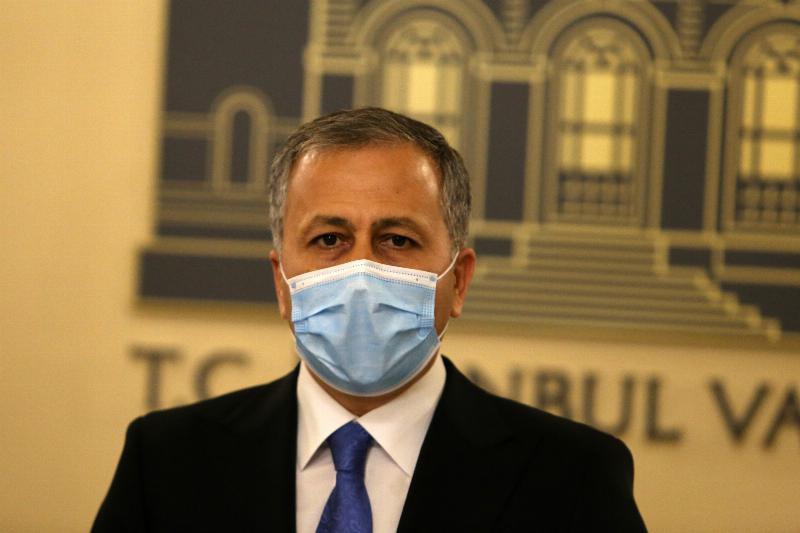 Yerlikaya: "A scientific guide is needed"
Ali Yerlikaya stated; That there is a problem with not being able to socialize as much as possible during the pandemic; "We try to stay away from the crowds as much as possible to our work, from there to our home. It's about raising awareness of the individual who's trying to do it here. There is a need for scientific guidance on how to communicate in solving the problems that have to do with peace in the family. This is the career and experience of Sir Nevzat at Uskudar University, which is indisputable. In the same way, the success of NPISTANBUL Brain Hospital is evident. In cooperation with them, when families apply online, i.e. in a virtual environment, problems and determinations related to them are examined within a certain template, and education studies are continuing in a specific procedure-related to those who agree. The first initial demo of the project was made. It is a great pleasure to express that there are too many pros, cons seen. Now, as governor of Istanbul, we want to bring this project to larger segments. That's our main goal. I hope that this effort will give a good result,
I would like to thank Uskudar University in person and NPISTANBUL Brain Hospital in the person of Mr. Firat. I say the peace and happiness of our families will be forever!"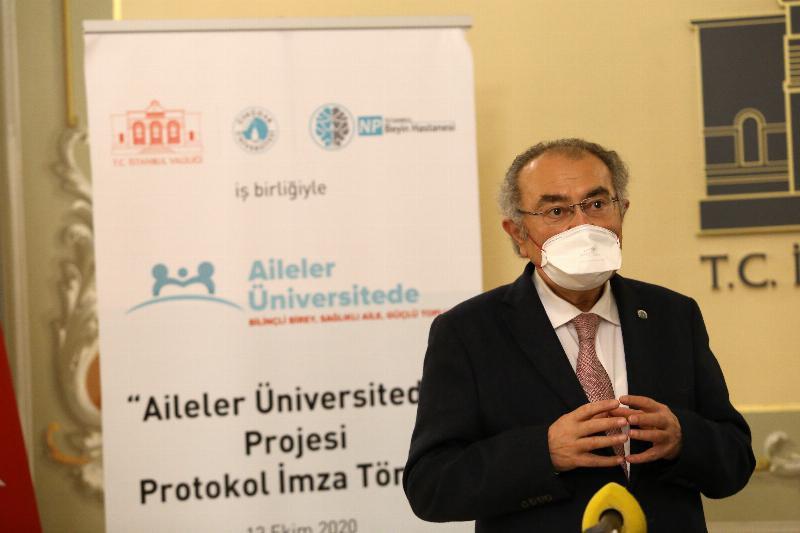 Prof. Dr. Nevzat Tarhan: "We aim for conscious individuals, healthy families, strong society"
Psychiatrist Prof. Dr. Nevzat Tarhan, Founding Rector of Uskudar University and Chairman of the Board of Directors of NPISTANBUL Brain Hospital, shared the 2019 family research figures according to the TÜİK 2020 Report. While the rate of marriage 2.3 percent declined compared to the previous year, the rate of divorce increased by 8 percent, Tarhan pointed out that the rate of rough divorce has increased 6-fold in the last five years. Tarhan underlined that the strongness of the family, which is the cornerstone of society, is the most important need, and said that the project is the goal of ensuring the necessary psychological maturity for the conscious individual, healthy family, and strong society. Tarhan noted: "As Uskudar University and NPIstanbul Brain Hospital, we started a social responsibility project and did our pilot work. With the support of the governor's office, we will begin the second stage of studies in 4 districts. It is our primary duty to work for families to be happy and good human-raising nests. Our project is also very valuable in terms of being the first project to use Positive Psychology methods."
Prof. Dr. Nevzat Tarhan: "The magic word is, cooperation with the family"
By thanking The Governor of Istanbul Ali Yerlikaya, Prof. Dr. Nevzat Tarhan said; "At the end of a long effort, our deputy governor and our team studied together, to work together to implement the protocol of the Families at the University Project. This is a six-month project. We want to touch families on this project. More important than being useful to families who have come to divorce, especially in terms of preventive mental health, is to teach people about family maturity. The magic word for family is collaboration. We work on teaching cooperation between women, men, and children, problem-solving skills in these subjects. We have made this official protocol here with the advice of our governor and we will do so within a period of 6 months. We think of it as a project that will benefit families and future generations."
Prof. Dr. Nevzat Tarhan: "The support of the district governors is very important"
Underlining that the support of local governments is very valuable and important in the project, Prof. Dr. Nevzat Tarhan said; "It is very important to cooperate with the sub-governorships in order to reach the real needy people and they benefit from this project. Uskudar, Pendik, Eyupsultan, and Gaziosmanpasha District Governorships will take place in our project as pilot districts within the scope of our cooperation with the governorship. It is necessary to identify the families who really need it. We aim to solve a child's problem, to touch their soul, or serve to resolve the conflict and conflict between parents. We have a team working in these areas. Our professors who do couple therapy and have experience in the family will devote their savings to this project."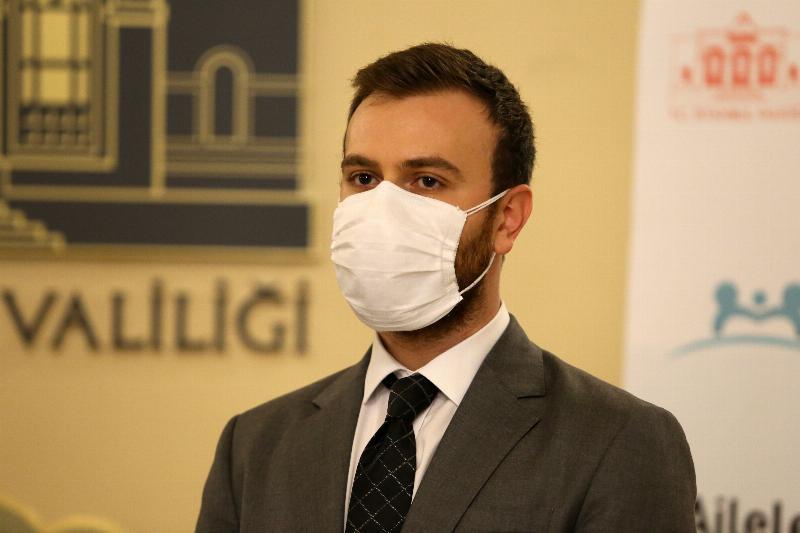 Firat Tarhan: "I hope the project will reach many people and bring peace to homes"
NPİSTANBUL Brain Hospital Board Member Firat Tarhan stated that with the support of Istanbul Governor Ali Yerlikaya and the deputy governor, works on the project have started in four districts in Istanbul and said, "I hope it will reach more people and it will be useful. It brings peace to homes. I want to thank our esteemed governor and the whole team."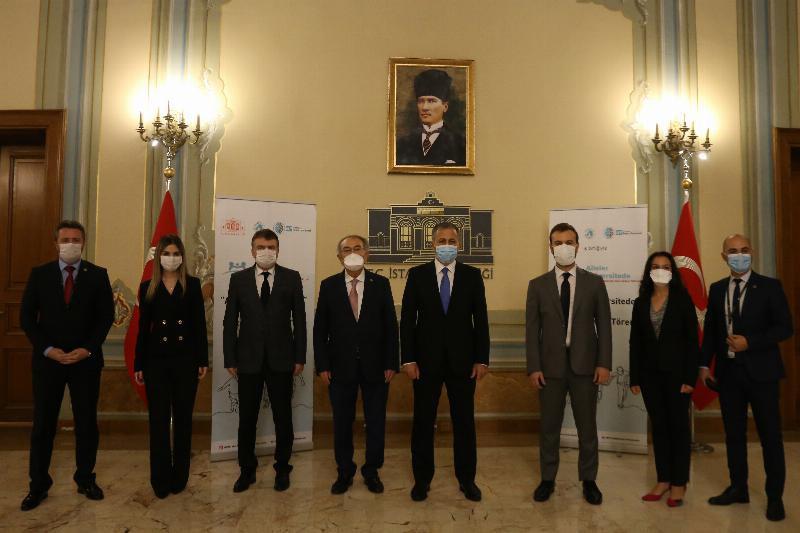 After the cooperation protocol ceremony, Prof. Dr. Nevzat Tarhan presented the books of Üsküdar University Publications to the Governor of Istanbul Ali Yerlikaya.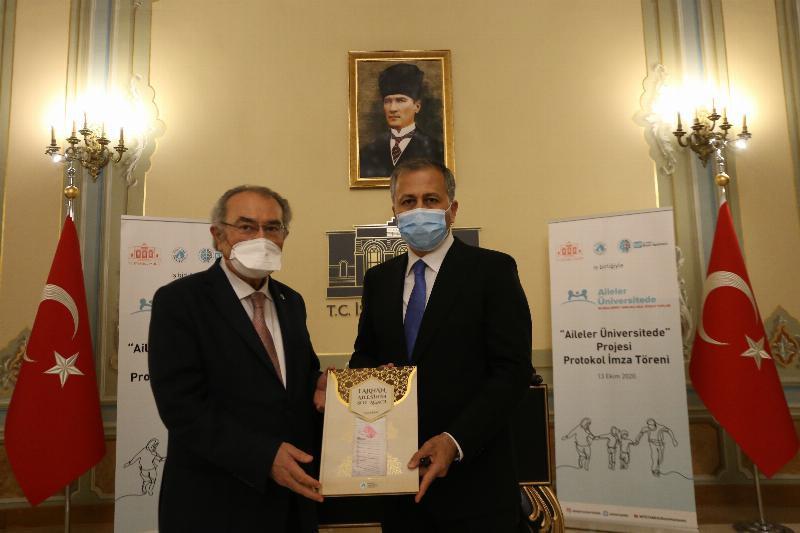 Üsküdar Haber Ajansı (ÜHA)