The Journal of Neurobehavioral Sciences (JNBS) is in CiteFactor index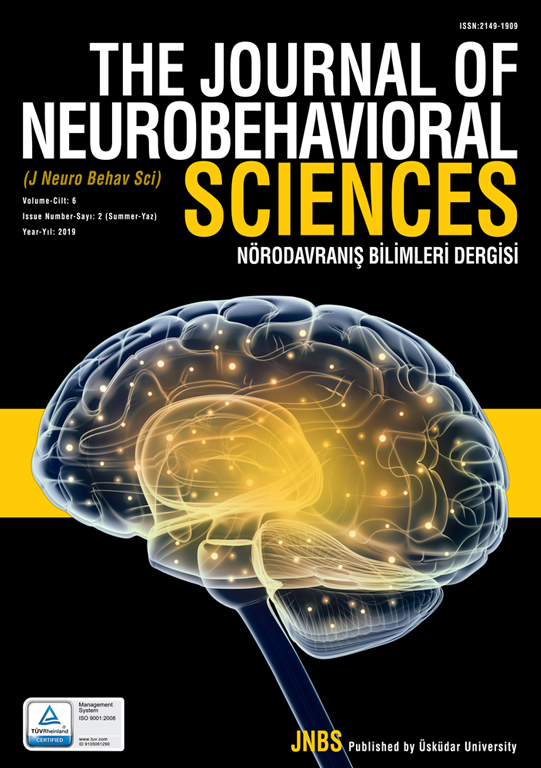 The Journal of Neurobehavioral Sciences, one of the scientific journals of Üsküdar University, began to be screened in the CiteFactor index. Journal of Neuroscience Sciences JNBS includes original Neuroscience studies in all fields of Üsküdar University. The official, scientific and accessible journal, which has been published since 2014, is published three times a year; April, August and December.
Üsküdar University President Prof. Nevzat Tarhan is the chief editor and Assoc. Prof. Hüseyin Ozan Tekin is the editor of JNBS. It has successfully passed the evaluation process of CiteFactor index and began to be scanned in October 2019 as part of its efforts to be included in international indices.
Journal of Neurobehavioral Sciences JNBS includes the many disciplines and systems (eg neurophysiological, neuroscience systems), behavioral (eg. cognitive neuroscience) and clinical aspects (eg. molecular neuroscience, biochemistry), and computational methods in health.
The journal, which is not limited to the subjects mentioned above, also includes publications produced in multidisciplinary fields and interdisciplinary studies established by the behavioral sciences specified on the website (https://www.jnbs.org/en).
The journal has been published online with DOI numbers since April 2019.
JNBS, in which the authors share the studies of authors from various regions of the world, is a completely open access journal (OA).
Access link for the index:
https://www.citefactor.org/journal/index/24840/the-journal-of-neurobehavioral-sciences#.XZmdsX9S-Ul)
Üsküdar News Agency (ÜNA)