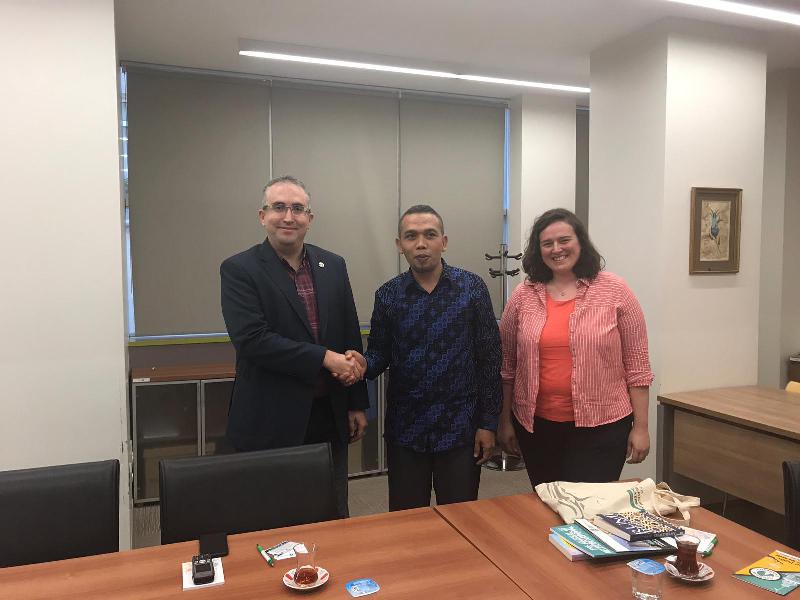 Prof. Muhammed Habibi Siregar and Indonesian student from Indonesia North Sumatra State Islamic University visited Üsküdar University.

International Relations Director Emre Üçsular, Unit Assistant Özge Alınoç and Computer Engineering Asst. Prof. Burcu Gürbüz provided information about our university to Prof. Siregar.

Üçsular said that they would be very pleased to welcome Indonesian students at Üsküdar University while emphasizing the diversity of international students and employees.

Prof. Siregar introduced the Islamic State of North Sumatra State (UIN-SU) to which he is affiliated with and shared important information about the educational structure in Indonesia and the planned upcoming investments in education.

Üsküdar University President Prof. Nevzat Tarhan's English translated books were presented to the guests.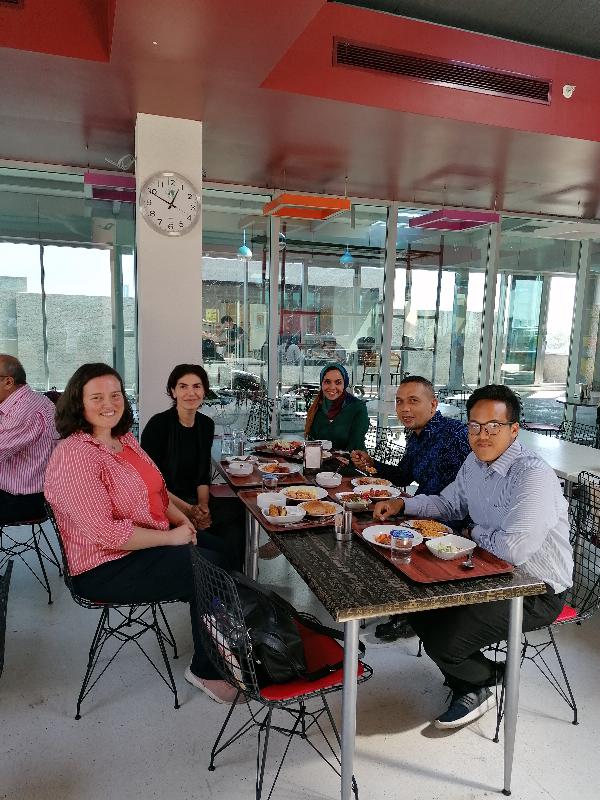 Institute for Sufi Studies Prof. Elif Erhan, Asst. Prof. Omneya Ayad and Dr. Gürbüz came together with the guests at lunch.

Üsküdar News Agency (ÜNA)