'A Book to Break the Mold' Hit the Shelves…
The life of Scientist Prof. Nevzat Tarhan, who is followed fondly with his studies and works in our country and around the world, was collected into the book with every single detail. Beyond the being a biographical word, it is a book that presents a formula of life regarding to a successful and happy life and it tells countless experience of 70 years, family, education, university, military years, the journal from the first private psychiatry hospital of the country to the first thematic university with a sincere language and photographs. The book 'Ezber Bozan Hayat' (A Life Breaking the Mold) consisting of biographical interview by Dr. Tuğba Şimşek and Emre Şimşek, is now on the shelves.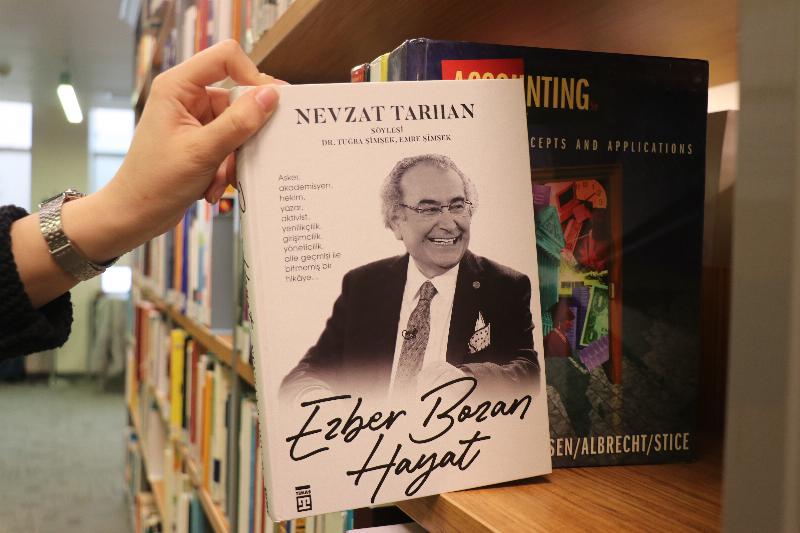 Many of his books have met with the reassures from different continued by being translated into Indonesian Language, Persian, Bulgarian, Albanian and many more languages and now Tarhan's 'Life Breaking the Mold' has been written. The interview book prepared by Dr. Tuğba Şimşek and Emre Şimşek was published by Timaş Publishing.
It is a beyond being a biography book, 'Ezber Bozan Hayat' presents a formula of pursuing a successful and happy life to individuals and society.
Psychiatry professor, retired colonel, author, activist, president of Üsküdar University, innovative academician, entrepreneurial physician Nevzat Tarhan's Life is being told detailly by himself in a transparent and sincere way.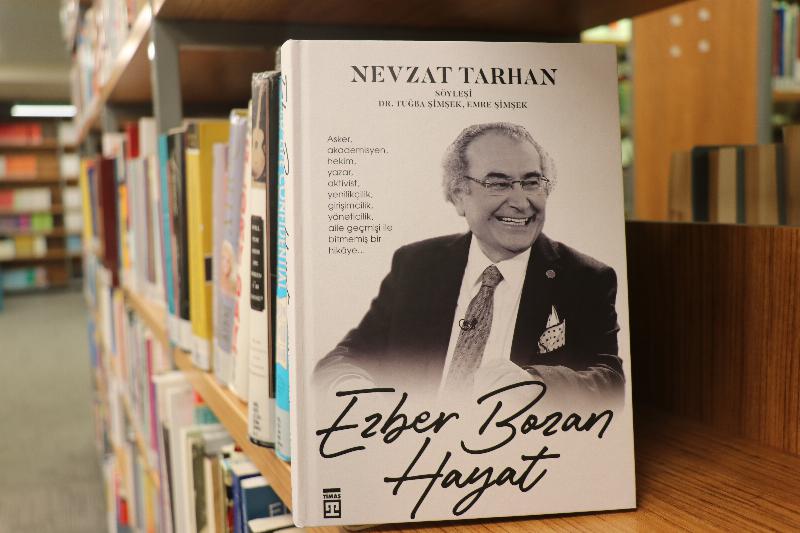 Starting from Merzifon to Kuleli Military High School and extending from there to Cerrahpaşa Faculty of Medicine, GATA and many different points of the country, he conveys to his fans in every aspect the unknowns about his military and medical years, his feverish work in the academy, more than thirty books, thousands of citations, tens of thousands of patients who were cured and the countless students he supported to start his life.
In his life, which he packed into 70 years; family, social environment and educational life, search for meaning, importance given to being a family, combative stance and success story, Türkiye's difficult times and struggle for democracy, faith-science relationship, effort to capture the spirit of the times, digital world, social media and his view of Generation Z are shared with his readers with a game-changing perspective and a sincere language.
While the books of Psychiatrist Prof. Nevzat Tarhan, who has left behind nearly 40 years in the psychiatry profession and has always emphasized the importance of preventive mental health in the TV programs, conferences and seminars he has participated in and in the books he has written, are shown among the classics in psychology and this latest work 'Ezber Bozan Hayat' will be the bedside book of individuals.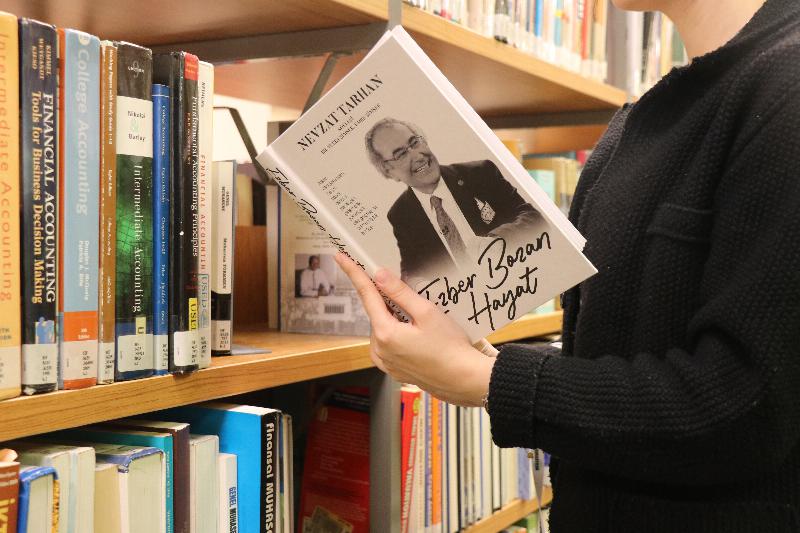 The interview book conducted by Dr. Tuğba Şimşek and Emre Şimşek consists of 9 chapters and includes the following titles:
- Family, social environment, identity
- Education, searching for meaning
- To be family,
- Fight, attitude, success
- Challenging times of Türkiye, fight for democracy
- A perspective going beyond the ordinary to challenges and those who are not good,
- Human-science relation, catching the spirit of the age,
- Digital world, social media and Generation Z
- Speaker's corner…
Üsküdar News Agency (ÜNA)