ISSTeam (International Student Support Team) is here to support you with solving the issues you might have at the university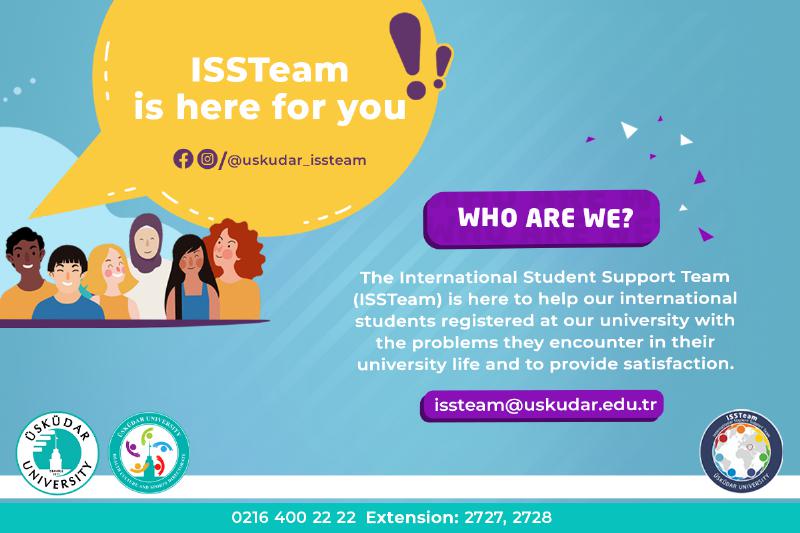 Dear International Students,
We are here to support our registered international students and to solve their problems quickly and easily. There is a team called ISSTeam within the office who speak Turkish, English, and Arabic. We can guide you through all your academic, administrative, social issues such as: equivalency, course registration, summer school, preparatory school, exams, HES code, STIX-OBS-LMS systems etc. We are happy to act as a bridge between the related offices/staff and you.
ISSTeam (International Student Support Team)
International Student Relations Office
Health, Culture and Sports Directorate
Contact:
Main Campus, A Block, Ground Floor, N. Z5
P: +90 216 400 22 22 Extension: 2727, 2728, 2744
https://www.instagram.com/uskudar_issteam/