Prof. Dr. Tarhan: "The Addiction Pandemic Awaits the World"
The UN Office of Drugs and Crime 2020 World report, was announced by Prof. Dr. Sevil Atasoy at the same time, as in the whole world. Prof. Dr. Sevil Atasoy told at a press conference organized by
Uskudar University
within the framework of June 26, International Day Against Drug Abuse and Illicit Trafficking that; all organized crime organizations are active and quickly adapt to new conditions. Prof. Dr. Sevil Atasoy noted that the use of cannabis has increased during the Pandemic so, those criminal organizations, aside from drug trafficking, started to direct themselves to cybercrime and counterfeit medicine trafficking. Noting that the Covid-19 period made an axis shift in addiction treatment
Prof. Dr. Nevzat Tarhan
,
stated on the other hand, that this period was an opportunity to learn the psychological soundness; however, he also underlined that the addictions pandemic awaits the world.
In 1987, the
United Nations General Assembly
adopted June 26
th
as "
International Day Against Drug Abuse and Illicit Trafficking
", in order to achieve the goal of a healthy society, that does not use drugs, to strengthen international action and cooperation in the fight against drugs.
Prof. Dr. Sevil Atasoy, announced the "UN Office of Drugs and Crime 2020 World Report" at the same time, as in the whole world"
The "UN's Office of Drugs and Crime 2020 World Report" was announced by Prof. Dr. Sevil Atasoy at the same time, as the world at a press conference organized by
Uskudar University
on June 26
th
, in the framework of the "International Day Against Drug Abuse and Illicit Trafficking."
In the meeting were discussed the effects of Covid-19 outbreak on drug trafficking, these methods of struggling this crime, substance abuse, and addiction types.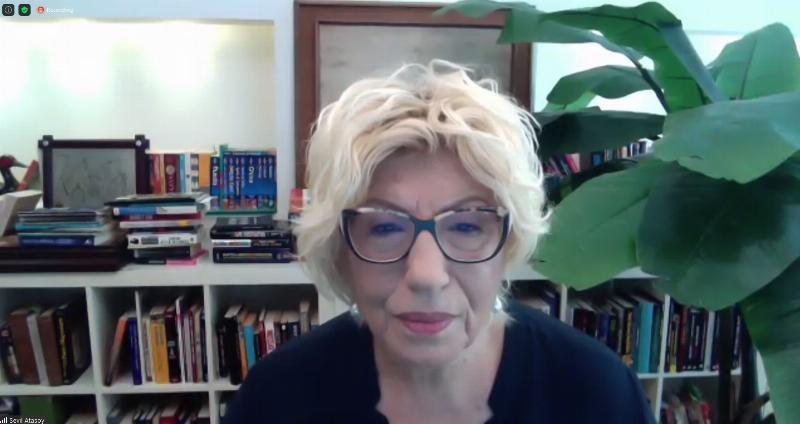 Prof. Dr. Sevil Atasoy: "Substance use has increased in all geographies of the world"
Uskudar University
Vice-Rector, Member of the United Nations (UN) Drug Control Committee, and its former President, between 2005-2010 and 2015-2022
Prof. Dr. Sevil Atasoy, noting that the 2020 report shows, that substance use has increased in every part of the world, said; "In 2009, 4.8% of the world population between the ages of 15 and 64 used substance while this ratio reached 5.3% in 2018. Of the 269 million users, 35 million 600 thousand suffer in the grip of substance abuse. Access to all kinds of drugs, opioids, cocaine, methamphetamine, and dozens of addictive substances has become easier. The items were diversified compared to a decade ago, became much more effective, smuggling routes and hiding methods that we defined as caches. The damage to human health has grown, so both prevention and treatment of substance use disorders have become more complex and difficult. Unfortunately, adolescents and young adults make up the largest portion of drug users."
Prof. Dr. Sevil Atasoy: "Drug-related deaths in Turkey could be reduced substantially"
Noting that 585 thousand people lost their lives because of using substances last year. Dr. Sevil Atasoy said, "Since 2008, there has been a 25% increase in drug-related deaths. Deaths related to opioid use disorder increased by an average of 71% in the last 10 years. The increase is 92% for women and 63% for men. Now is time to indicate while its place has arrived. Turkey, as with foremost many ministries and very first the Ministry of Interior, through the coordinated efforts, could significantly reduce drug-related deaths. While 941 citizens died in 2017, this number was reduced to 657 in 2018 and to 342 in 2019."
Prof. Dr. Sevil Atasoy: "Cannabis use increased during the Pandemic"
Prof. Dr. Sevil Atasoy stated that the effect of Covid-19 outbreak on substance use, varies worldwide, according to the nature of the substance; "According to the findings of the European Drug Monitoring Center, cannabis use has increased during the pandemic in some countries. The reason for this is explained by the storage of cannabis before the curfews. Besides cannabis, the abuse of alcohol, benzodiazepines, and other preparative drugs was monitored. As people stay at home, there is been observed a reduction in cocaine and ecstasy use, which is often used in crowded and entertainment venues. Instead of face-to-face consultations, this service was maintained in some countries with telemedicine applications. It should become widespread to provide telemedicine services to those who have substance use problems in the future. " she said.
Prof. Dr. Sevil Atasoy: "Drug smuggling directed towards cybercrime and counterfeit medicine trafficking"
Prof. Dr. Sevil Atasoy summarized the Covid-19 effect on drug markets as follows: "All organized crime organizations remained active and quickly adapted themselves to the new conditions. Organizations in the Balkan countries abandoned drug trafficking aside, directed towards to cybercrime and counterfeit medicine trafficking. There was no reduction in violence between suppliers and street vendors. According to Europol, there was a disruption only at the distribution level due to social distance rules in the drug supply chain. This led to short-term price increases. Street vendors, which we call dopemen, resorted to alternative methods because they had difficulty reaching the user due to mobility limitations. In addition to the traditional web, we have seen that darknet markets, social media, and encrypted communication applications are more widely used for user-level substance delivery. We have gone through a process of using drug delivery to home, less face-to-face communication, and less cash, and the same practice is expected to continue."
Prof. Dr. Sevil Atasoy: "Sad that the name of Turkey is mentioned"
Stating that despite the serious measures taken at the border crossings, due to the trade between the European Union countries continues, Atasoy said, "There is no reduction in the large amount of cocaine entering Europe by sea. Although many illegal laboratories were collapsed during the epidemic, especially in the Netherlands and Belgium, the production of synthetic drugs continued in Europe, so there is a possibility that more synthetics will appear in the markets when pandemic constraints disappear. In the 3
rd
book of the 2020 World Report, as one of the methamphetamine manufacturers in Europe with small and medium enterprises where pseudo-ephedrine is extracted from the effluent of illegal laboratories in the Czech Republic, that it took place that it is extracted from the medicine obtained from Turkey and Poland markets, has hurt us. And also, it is a separate problem for us to note that Bulgaria and Turkey are the origins of amphetamines in South-Eastern Europe in the 3
rd
book. Australia reported that 30% of the Western European origin slackse came through Turkey. Prof. Dr. Atasoy added that Turkey is among the countries which capture the world's most amphetamine and ecstasy.
Prof. Dr. Nesrin Dilbaz: "Virtual games under boys, more social media use under girls"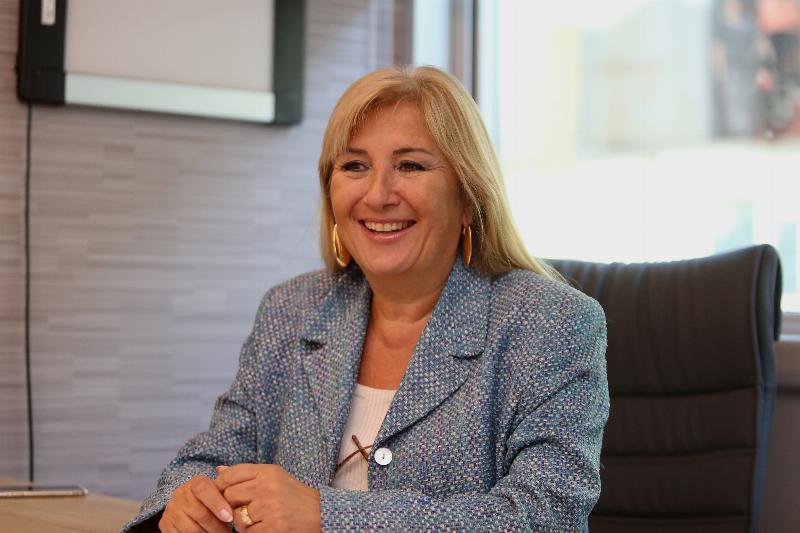 As
Uskudar University
's Faculty of Medicine, Mental Health and Diseases Department Faculty Member, Addiction Application and Research Center Manager, NPISTANBUL Brain Hospital AMATEM Coordinator and Psychiatry Specialist, Prof. Dr. Nesrin Dilbaz, on the other hand, talked about changing addiction behaviors during the pandemic period. Noting that she has seen, that virtual or social media addiction has increased gradually in young people recently, so Prof. Dr. Nesrin Dilbaz said, "When we look at both the treatment applications and the prevalence, we can say that gambling habits are increasing more and more. We found out, that using the virtual environment, in particular, is more under boys, but also under girls, using social media because of gambling or gaming. We see that the use of social media is intense in that group, no matter what substance it uses. There are a few markers for us. To overuse the Internet, social media or virtual realm, and hookah.
The useful aspect of the Covid - 19 era was the closure of hookah cafes. There is also information about the fact, that people with low financial and educational levels are exposed to the substance. They are mostly selling it, this is the trade, and they use it while selling it. When we look especially about young people, the increase in the level of parental education in recent studies turned out to be directly proportional to the use of alcohol, substances, social media, games, and gambling. In other words, as higher as the level of education increases, there was an increase in these addictions. This is a point to be underlined. In terms of smoking, it is seen that it is the opposite. We can say that the education of parents is high, it protects young people from smoking a little".


Prof. Dr. Nesrin Dilbaz: "Parents should definitely follow their children"
Prof. Dr. Nesrin Dilbaz has warned; "With Covid-19, we used social media, including adults, in a very serious way when our children and all of us have been closed home. In a study we did, we saw, that people obtained the main information from the social media, that is, 70% of them were getting information from social media. Therefore, it is necessary to consider these facts, while developing methods related to protection. If parents do not know where and with whom their children are, then we can say that their children have a high risk of alcohol, smoking, and illegal use of drugs".
Prof. Dr. Nesrin Dilbaz, "After Covid-19, there will be a search for pleasure"
Dilbaz noted, that they saw, that socialization and communication were very important during the pandemic period and said: "Together we will see what the post-Covid situation will be. When we talk to our colleagues in Europe, they are similar to us, meaning that the use of recreational substances has decreased. Because people cannot come together socially, instead of this, there is an increase in the items used while alone at home. Like prescription medicines, there is some reduction in cocaine. But these will not be like that, because there is a search for pleasure in the nature of human beings. Since it is caused by a deficiency in the brain related to pleasure in addiction, it will surely have a search for pleasure".
Prof. Dr. Nevzat Tarhan: "Pandemic period, affected psychological maturity positively"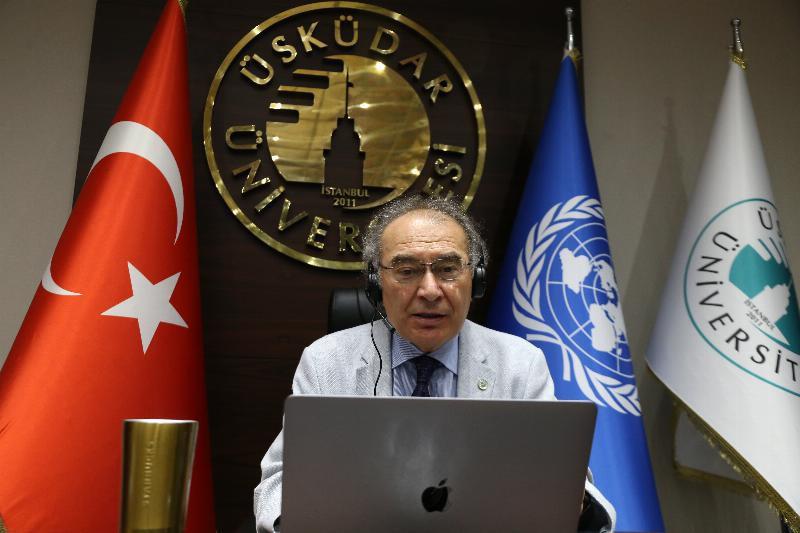 Uskudar University
Founding President Psychiatrist
Prof. Dr. Nevzat Tarhan
said also, that the pandemic period affected the psychological maturity of people positively, and this was seen in the Coronaphobia study conducted by
Uskudar University.
Tarhan said; "One leg of this study was the effect of the outbreak on psychological maturity. Protection and prevention have been a study that gave us an idea of many issues, such as what will be done that one will do not become addicted to. We received responses such as "I understood the value of things in my hand better during the epidemic process, I started to put more effort into my relations, I accept the events as they are, I understand that I can face difficulties".
Prof. Dr. Nevzat Tarhan: "Pandemic has been an opportunity for endurance training"
Tarhan emphasized that one of the most important feet of psychological robustness training is psychological endurance training, and said: "Endurance training called "indomitableness" in Anatolia. Since young people easily achieve many things in life, they prioritize their pleasure. The youth comes to see the pursuit of pleasure in life. They think more egocentric, more conformist. This process was also important to them. Anxiety increased. We see that the students are anxious. Both the exam processes and the Covid process were a concern. The long stay of this age group in a narrow area is against their biological nature. Successful demonstration of such endurance is also endurance training for them. We can say that this process contributed to our youth in endurance training".
Prof. Dr. Nevzat Tarhan: "Covid-19 period made an axis shift in addiction treatment"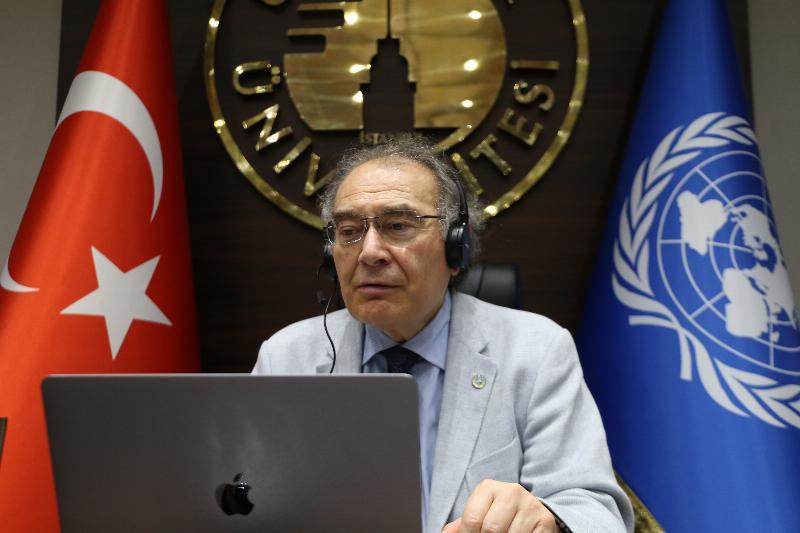 Noting that the biggest feature of addiction patients is haste and impatience, Tarhan said: "Their satisfaction delay skills are weak. There was coming out an opportunity arose during the Covid-19 era to develop these skills. Therefore, it is a skill not to pursue satisfaction, but to delay satisfaction as well. It is not innate, it is not genetic, it needs to be learned. The covid-19 period made an axis shift in addiction treatment, many things changed in social life compared to the past. But at the same time, it opened up serious opportunities for us to make better preventive treatments for humanity".
Prof. Dr. Tarhan: "The Addiction Pandemic Awaits the World"
Noting that group treatments were suddenly blocked during the Covid-19 pandemic, Tarhan said: "Many addiction clinics have been closed in the USA. Opiate prescribing also decreased in hospitals. However, according to the coming out result, although opiate prescribing has decreased, there was an increase in overdose deaths. There is an article about the axis shift in addiction treatment. The Covid pandemic changed not only the economy and other axes but also the dependency axis. Even so, there is literature that says, they have reversed. If we think of it as a pandemic, we can say that the world awaits an addiction pandemic. Because these crises generally accelerate the emergence and growth of the existing problem. If the correct solutions are produced, there is an opportunity to solve the problem as well".
Prof. Dr. Nevzat Tarhan
used the following statements: "The Covid era shifted the axis to the treatment of addiction, a lot of things changed in social life than before. But it also gave us serious opportunities to make human addiction-related preventive treatments better".
Uskudar News Agency (UNA)
Üsküdar Haber Ajansı (ÜHA)