Electromagnetic Pollution measurement results carried out by Prof. Osman Çerezci are announced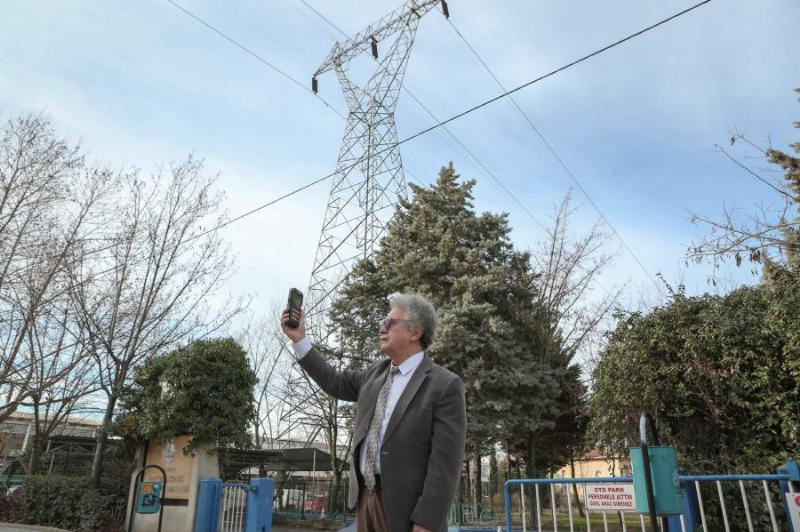 The measurement results of "Bursa Nilüfer Municipality Electromagnetic Pollution Monitoring Project" conducted by Üsküdar University Dean of Faculty of Engineering and Natural Sciences Prof. Osman Çerezci were announced. The values are above the European values.
Üsküdar University Dean of the Faculty of Engineering and Natural Sciences Prof. Osman Çerezci, who carried out the project with the Mayor of Nilüfer Municipality Turgay Erdem, shared the obtained data with the public at the meeting held at the Nilüfer Municipality Public House Press Conference Room.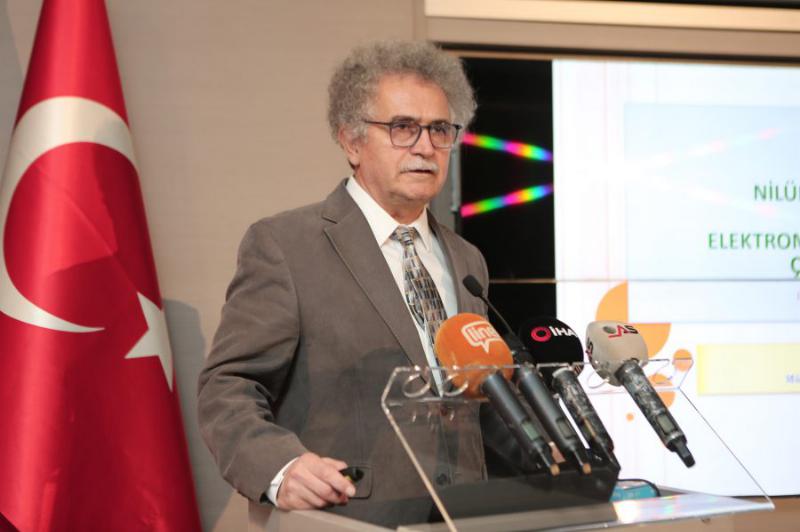 Çerezci: "Values are much higher than Europe "
Üsküdar University Dean of the Faculty of Engineering and Natural Sciences Prof. Osman Çerezci provided technical statements regarding the studies. He also emphasized that electromagnetic field pollution is an environmental problem that should be taken seriously.
Prof. Çerezci stated that electromagnetic pollution Nilüfer Municipality struggling the most effective institution in Turkey. He followed by saying: "Nilüfer Municipality in Turkey is closing the gap on this subject given their work they do. Electromagnetic pollution has no taste, no smell, that is something unnoticed, and we are living our lives with it. Children and the elderly are affected by this. The World Health Organization included electromagnetic pollution in the list of cancer-causing factors. Europe is very sensitive on this issue. Since 2004, it has made it obligatory to make measurements in factories and institutions employing more than 5 people. Limit values are very low in Italy, Holland and Switzerland, but very high in our country. We have to pull the values down by making the correct planning."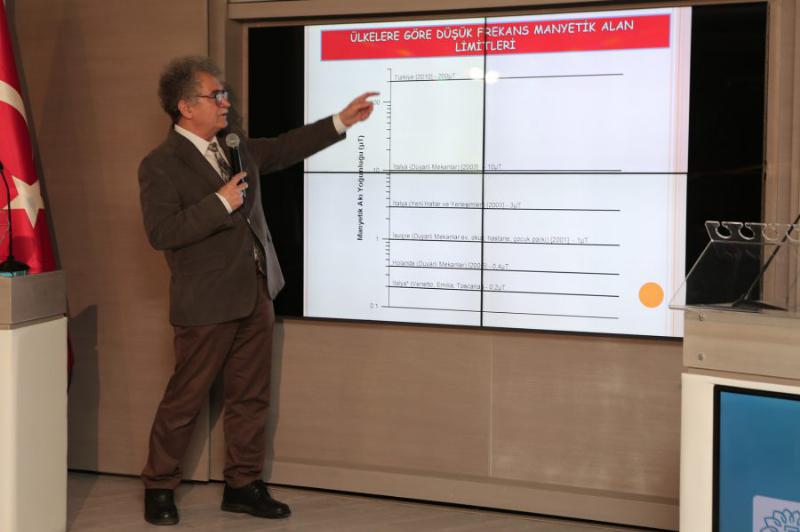 Measurements are free
Prof. Çerezci stated that they made 73 measurements this year as part of the project carried out with the Municipality of Nilüfer. He said, "The data obtained as a result of the measurements made are at higher levels compared to WHO and European averages. A maximum of 5.2 magnetic field levels were detected in the investigations of high voltage lines and transformers. While the average level is 1.32 according to 2019 measurement values in Nilüfer, Europe is 0.07 and this shows that our rate is many times higher. Also, in Nilüfer, the average level of 2019 is 1.12 V / m in the examinations made about the base stations. This is 2 times higher than Europe."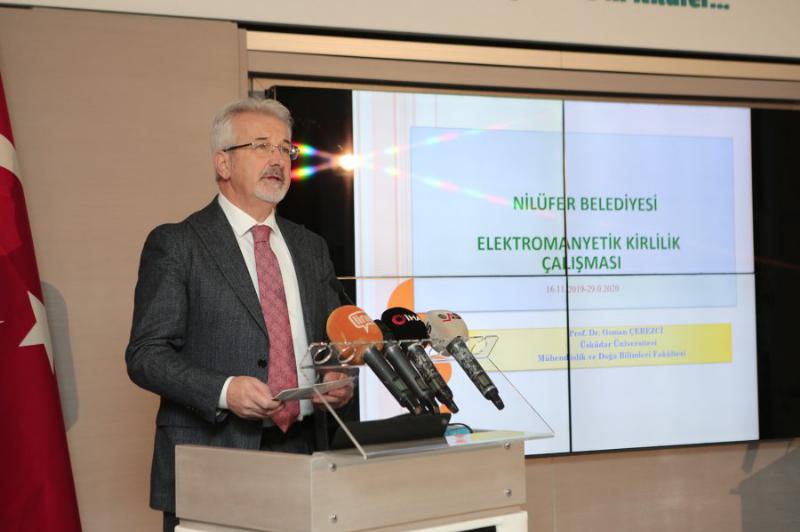 Studies of Nilüfer Municipality were explained
Mayor Turgay Erdem stated that they, as the Municipality of Nilüfer, pay special attention to environmental problems on behalf of public health. He said, "Just as we monitor the air and water quality in our district, we are currently working to identify electromagnetic field pollution, which is an important environmental problem. We make free electromagnetic field measurements in line with the demands of our citizens and ensure that Nilüfer residents are knowledgeable about this issue. While the relevant institutions make these measurements for 750 lira, we carry out a completely free work for the public good. Since 2010, we have made approximately 2000 measurements. We view this issue as a social responsibility project on behalf of public health. Just as we share our measurements of air pollution with the public and warn the authorities to take action on alarming issues, electromagnetic pollution is among our works within this framework. These works at Nilüfer were presented at various scientific congresses and workshops, and were opened for discussion."