Üsküdar University continues its success in sports as well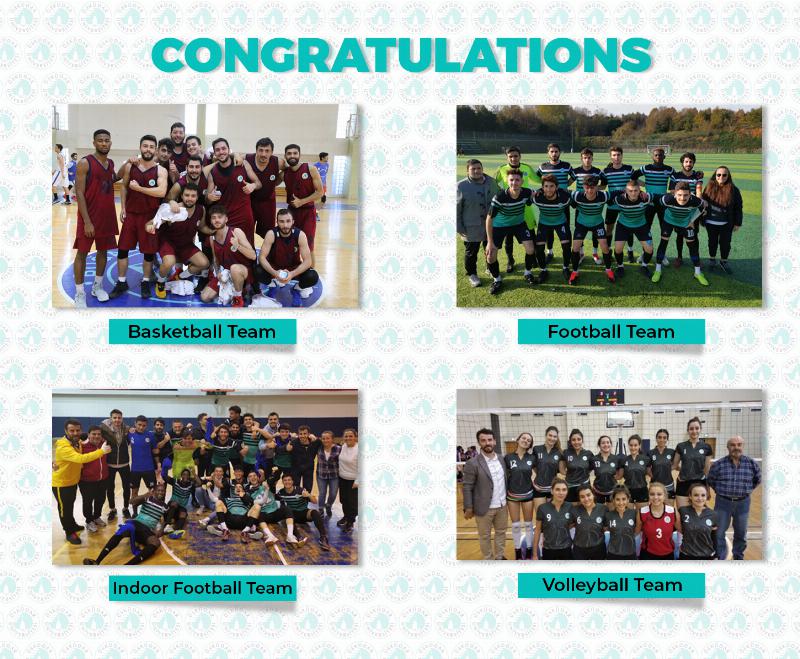 Üsküdar University Sports Team achieved the success to play the quarter-final matches in March by completing the group matches of the first four organized at University football, indoor football and basketball 1
st
League organized by Turkey University Sports Federation (TUSF).
Üsküdar University, which makes a name also by its success in sports, achieved great success in in football, indoor football and basketball.
The following matches will be played in order to advance to the Super League;
Against A Group 3
rd
place Koç University in basketball,
Against A Group 2
nd
place Aydın University in indoor football,
Against B Group 1
st
place Gelişim University in football.
TUSF 2
nd
League Women's Volleyball team will play against Işık University in March quarterfinal match in order to advance to 1
st
League as they have been undefeated in group C.
Üsküdar News Agency (ÜNA)