The new academic year began with the orientation program for medical and preparatory students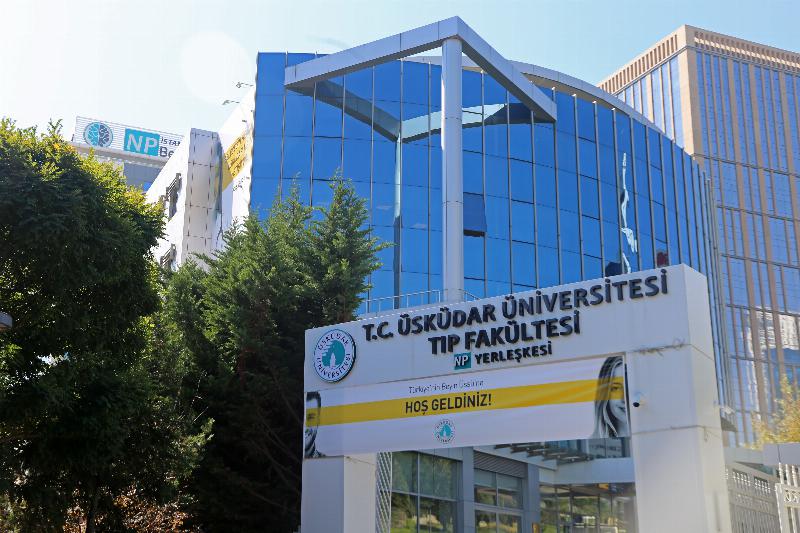 2019-2020 Academic year started with the orientation program for the students. The Faculty of Medicine and preparatory students participated in the orientation program. The students were informed on many issues related to academic and administrative work.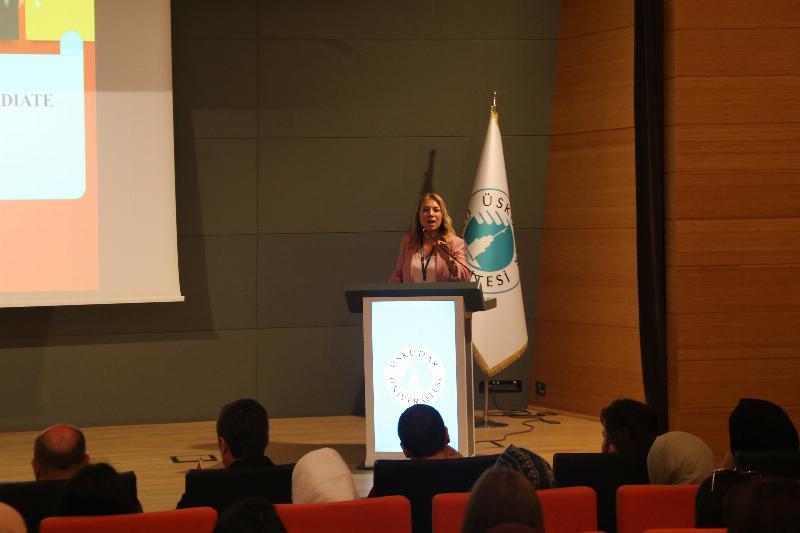 In the program organized for the Faculty of Medicine students, all the functioning and studies of the university were explained in the İbn-i Sina Conference Hall at NP Campus.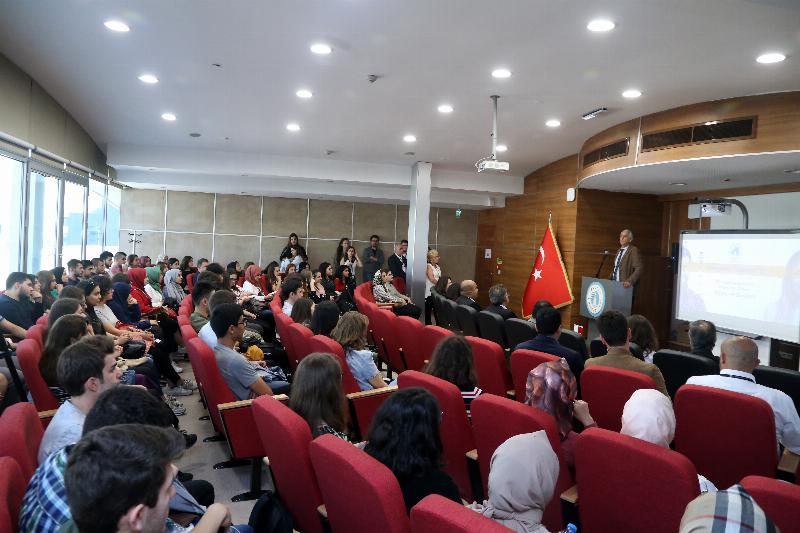 "Nothing in medical education is fictitious"

Faculty of Medicine Dean Prof. Haydar Sur gave a speech at the program and remarked that university life is the most important preliminary stage of transition to maturity. Prof. Sur also noted that medical education is a long marathon. He said, "This process is fun because it's human-oriented. Nothing is fictitious in this education. We learn the concrete things in the human body and soul."

"Everyone will graduate by learning an instrument"

Prof. Sur emphasized that limiting medical education to medicine would leave the person incomplete. He continued as, "You will have a difficult educational period. But we do not want you to stay away from your social lives. We want you to be active in your social activities and have your hobbies such as music and painting. Therefore, when you meet with your patient, you can ensure the integrity of the soul and mind. We want every student graduating from here to learn an instrument."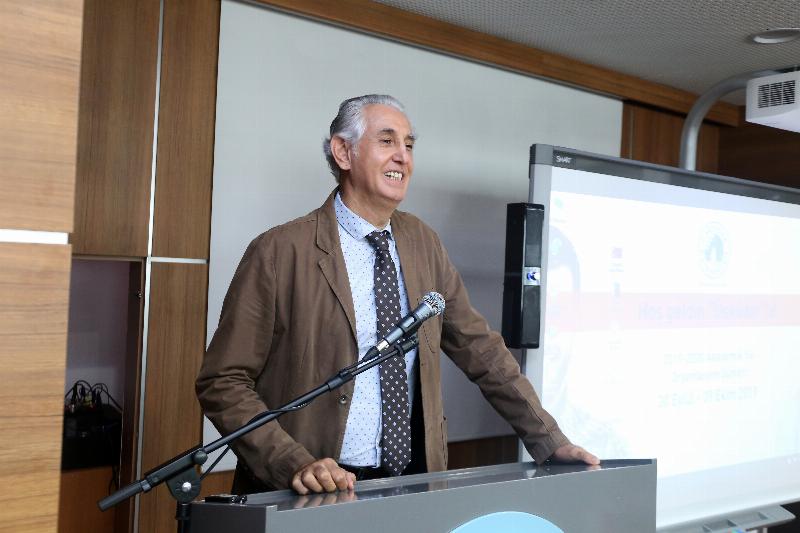 "Wearing a white coat requires attention"

Prof. Sur also said that they will organize a white coat ceremony and he said, "Wearing a white coat requires attention. You can't take it off once you wear it. The white coat represents pureness, honesty and positive hope for your patient's lives."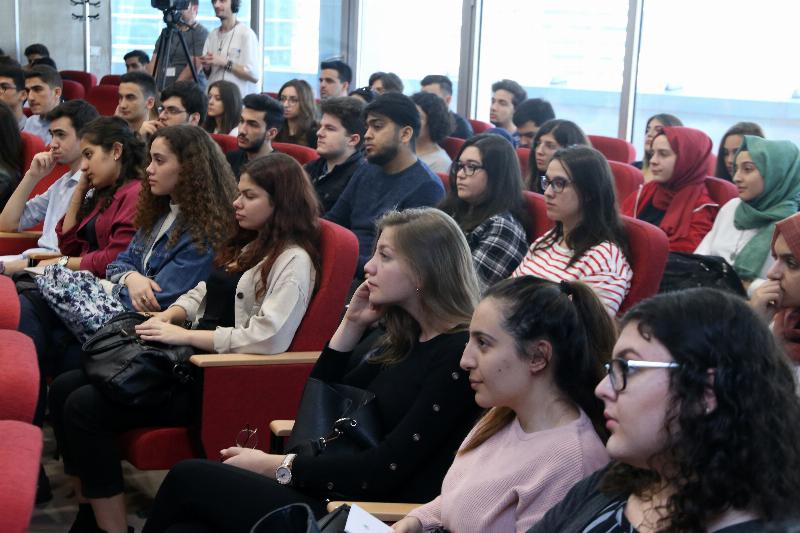 Administrative units informed the students

Üsküdar University General Secretary Selçuk Uysaler participated in the program. Career Center Director Asil Barış Bağ, Corporate Communications Director Tahsin Aksu, Student Affairs Director Cumhur Bakır, Health Culture and Sports Director Özcan Demir, Library and Documentation Director Murat Gündoğlu and Directorate of Information Technology Outsourcing Software Unit Manager Regaip Kırkıl informed the students about the unit and their operations.

Faculty of Medicine Dean Prof. Haydar Sur introduced the academic staff to the students at the end of the program.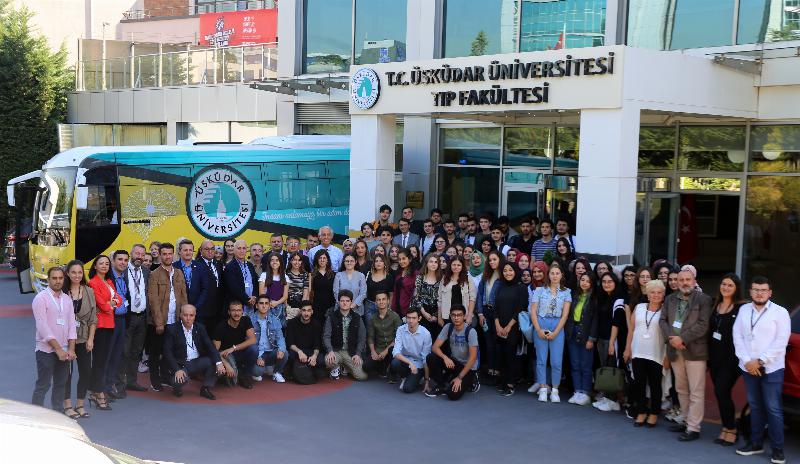 The program ended after the souvenir photo was taken.

Orientation programs will continue with Vocational School of Health Services and other faculties.

Üsküdar News Agency (ÜNA)