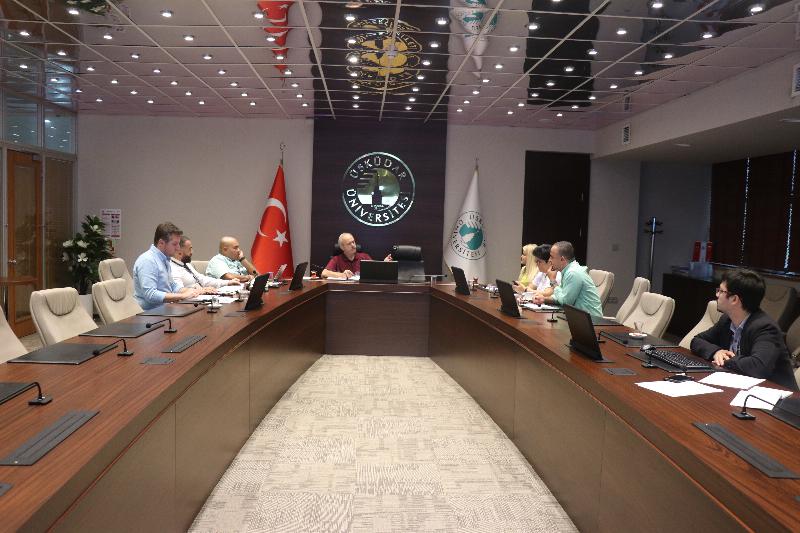 The Vision Studies Coordination Board, which is implemented as a part of Üsküdar University's quality studies that is carried out with precision, held its first meeting under the leadership of Üsküdar University Deputy President Prof. Mehmet Zelka.

The Board Members Advisor to President and Faculty of Humanities and Social Studies Dean Prof. Deniz Ülke Arıboğan, General Secretary Selçuk Uysaler, Institute of Social Studies Director Assoc. Prof. Gökben Hızlı Sayar, Institute of Health Sciences Director Assoc. Prof. Türker Tekin Ergüzel, Human Resources Director Serdar Karagöz and Corporate Communication Director Tahsin Aksu attended the meeting.

Quality expert Namık Demir also took part in the meeting as a rapporteur.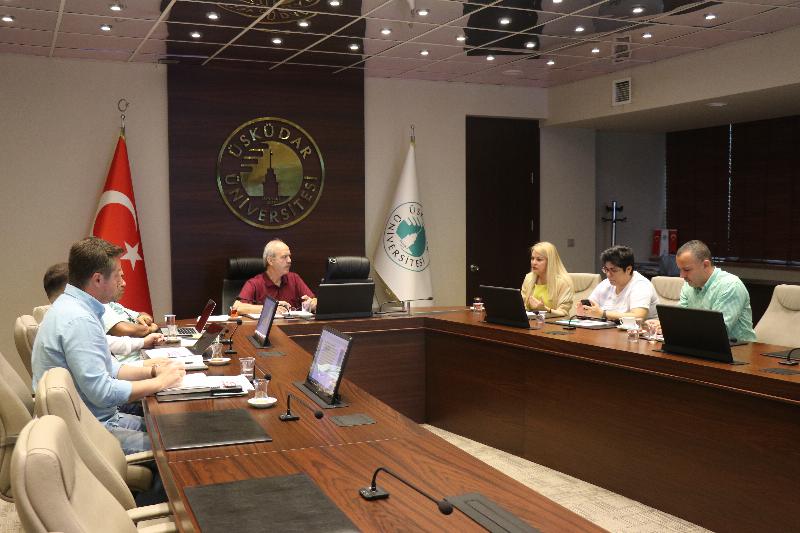 The Vision and Mission documents of Üsküdar University were reviewed at the first meeting which was very efficient. 2019-2020 Academic Year road map was evaluated in detail.

Üsküdar News Agency (ÜNA)