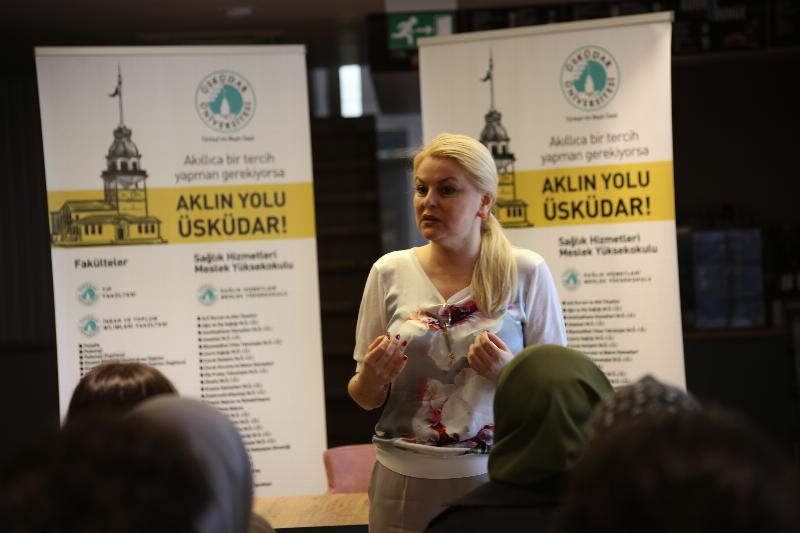 Prof. Deniz Ülke Arıboğan, Dean of the Faculty of Humanities and Social Sciences met with prospective students and their families.

Prof. Deniz Ülke Arıboğan gave a seminar titled "New Professions and Career Choice in a Changing World" at Main Campus Book Cafe in which Üsküdar University President Prof. Nevzat Tarhan and Faculty of Humanities and Social Sciences, Department of Psychology Faculty Member Prof. Sinan Canan also gave their seminars within the scope of the Open Day Meetings.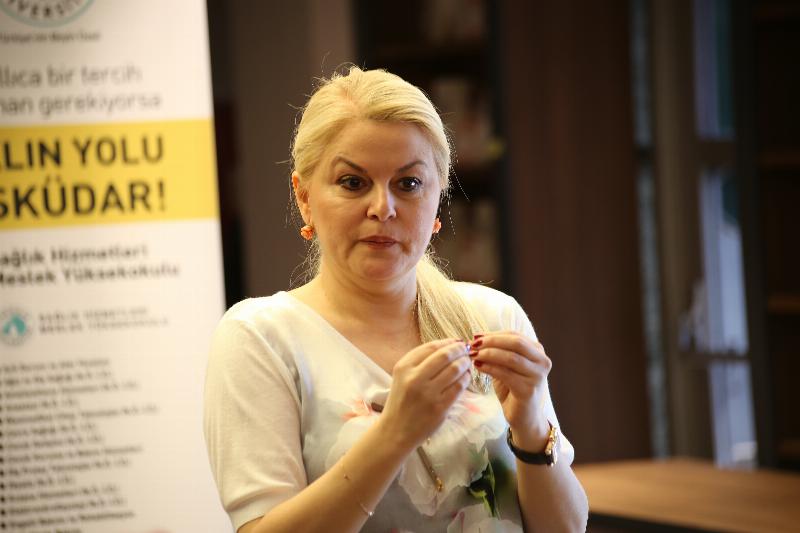 "You need to have experiences"

Prof. Arıboğan made the following statements while expressing that the choice of profession is a life changing decision:

"It is imperative that one should develop the self in every field. Improve yourself in every field, but specialize in one field and gain your experience. Everyone can know everything, but not everyone knows everything very well."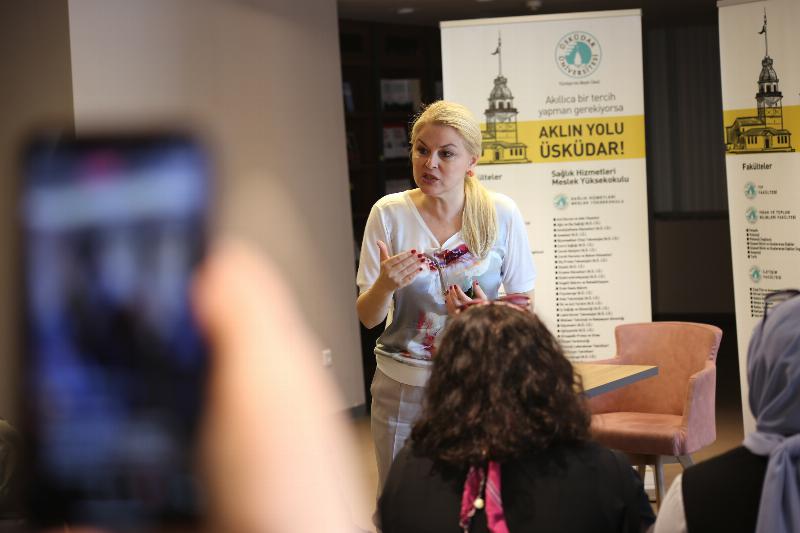 "Know yourself and choose a profession"

Prof. Arıboğan said that the most important factor that candidates should pay attention to while choosing a profession is to know themselves. She continued as, "Know yourself first and then choose a compatible profession. There should not be a case that an individual who studies child development to get disturbed by a child's crying. The department you study will determine your future life."
"Master artificial intelligence"

Prof. Arıboğan expressed that we are in the period of Industry 4.0, where artificial intelligence dominates. She said, "Artificial intelligence is now in every aspect of our lives. You must master artificial intelligence. No matter which profession you are in, you must use and apply artificial intelligence."

"Integrate professional groups"

Prof. Arıboğan, stated that there are many different occupational groups today and touched upon these groups. She continued as, "Today there are many occupational groups. In fact, these professional groups should not be considered as independent from each other. You integrate these professions as prospective students. You may be a doctor, but you can play guitar. YTou can study child development and lace. It's all about improving yourself. Improve yourself as much as you can."

At the end of the program, Prof. Arıboğan answered the questions of students and their families.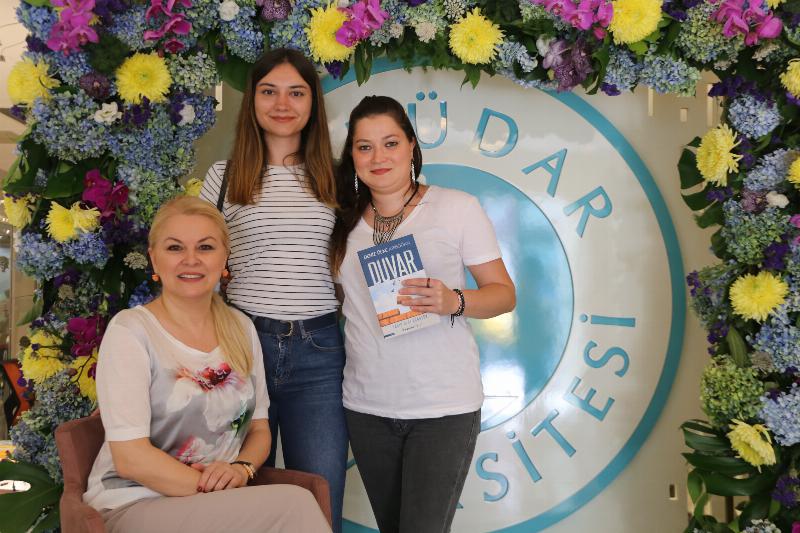 Üsküdar News Agency (ÜNA)