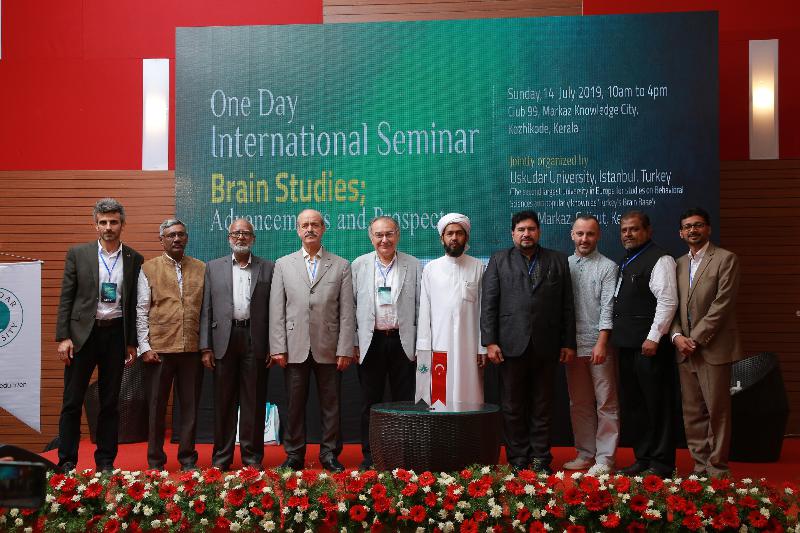 Üsküdar University attended the seminar titled "Brain Studies, Research and Advancements" held at Jamia Markaz University in India.

The seminar which was held at Jamia Markaz University at Calicut, Kerela, received great attention.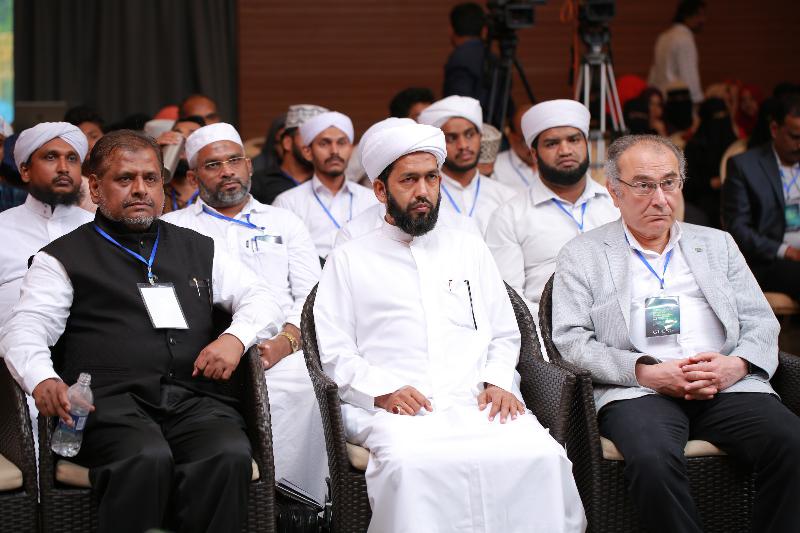 Prof. Nevzat Tarhan attended One Day International Seminar along with his team from Üsküdar University and NPİSTANBUL Brain Hospital and he stated that they would like to found Unani Medical College in Turkey along with the support of Jamia Markaz.

Üsküdar University, the second largest university in Europe for studies on Behavioral Sciences and popularly known as Turkey's Brain-Base", received great interest at the seminar in India.

Üsküdar University President Prof. Nevzat Tarhan delivered the keynote address at the seminar.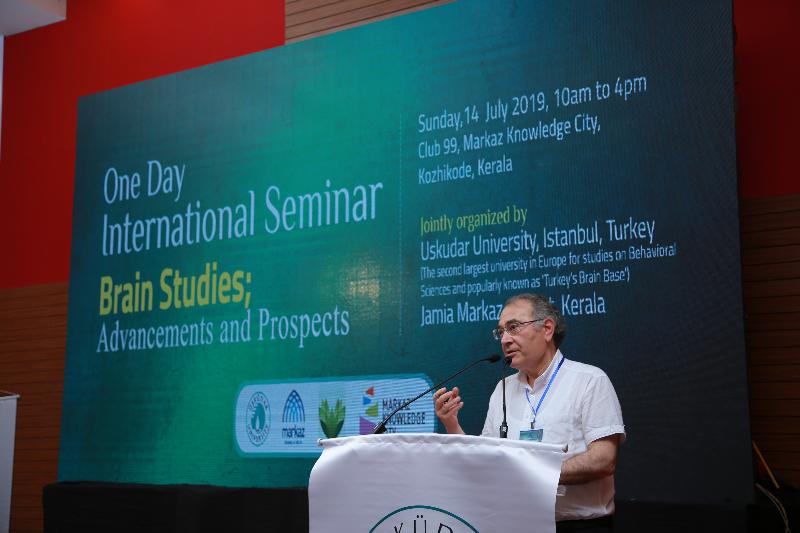 Prof. Tarhan drew attention to the idea of cooperation

In his speech, Prof. Tarhan pointed out that he wanted to cooperate with institutions and made the following statements: "As Üsküdar University, we will conduct scientific collaborations with Jamia Markaz and Unani Medical College. Üsküdar University will cooperate with Jamia Markaz and its science-related academic institutions like Unani Medical College."

The prospective studies on various subjects ranging from neuropsychiatry and software engineering to complementary medical fields such as Unani Medicine and Ayurvedic medicine as well as from Sufi programs to student exchange programs were discussed by the parties within the scope of the MOU signed between the two universities in 2018.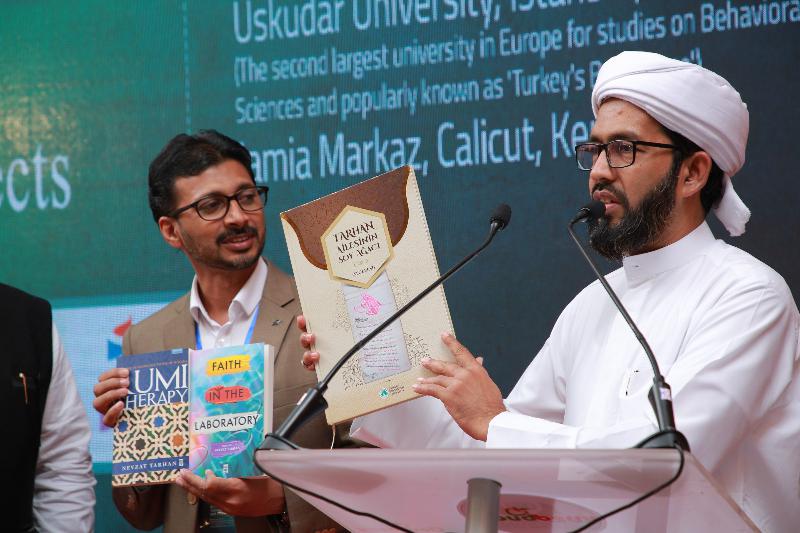 The President of Markaz University Sheikh Ebubekir Ahmed stated that the students who studied science and religious sciences together, achieved significant success in many universities in the world. He also remarked and expressed his gratitude to Üsküdar University, which is a thematic university in the fields of Health and Behavioral Sciences in Turkey, for its participations and organizing joint organizations.




Üsküdar University President Prof. Nevzat Tarhan, Üsküdar University Vice President Prof. Mehmet Zelka and Üsküdar University Head of Software Engineering Department and ÜSTÖMER Director Associate Prof. Türker Tekin Ergüzel informed about the brain studies conducted in Turkey.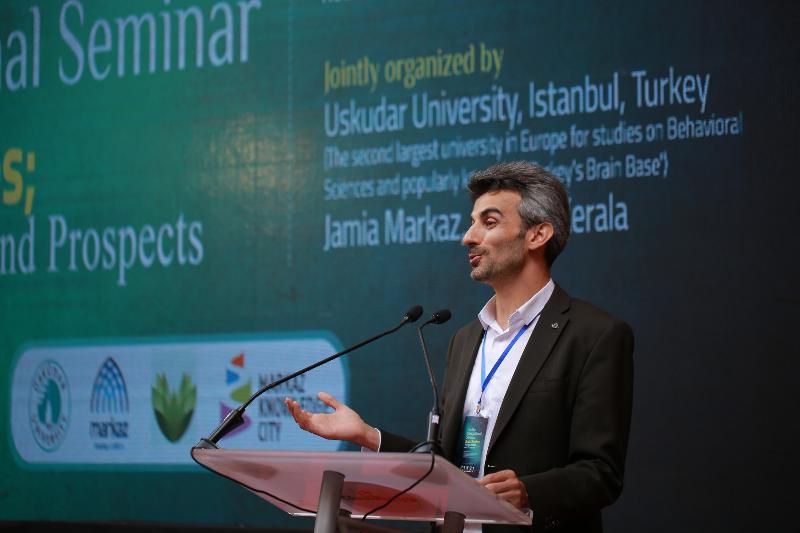 At the end of the seminar, participants were presented with certificates.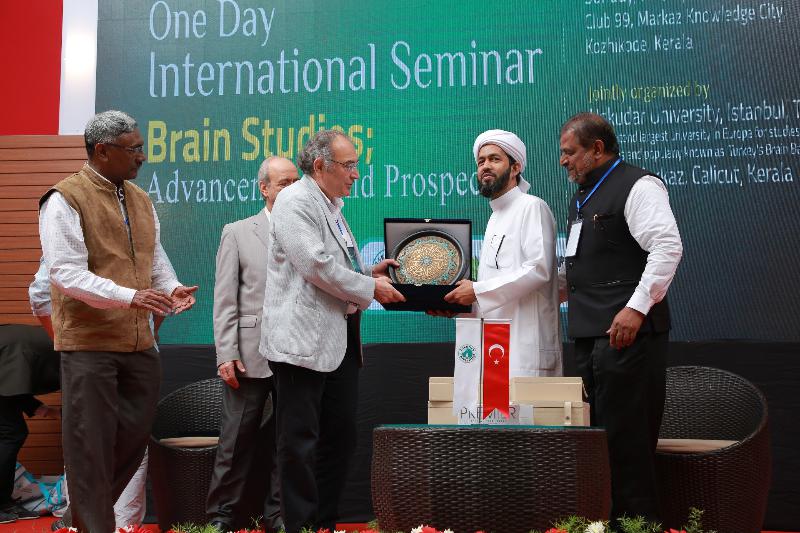 Prof. Nevzat Tarhan was also among the names that presented certificates.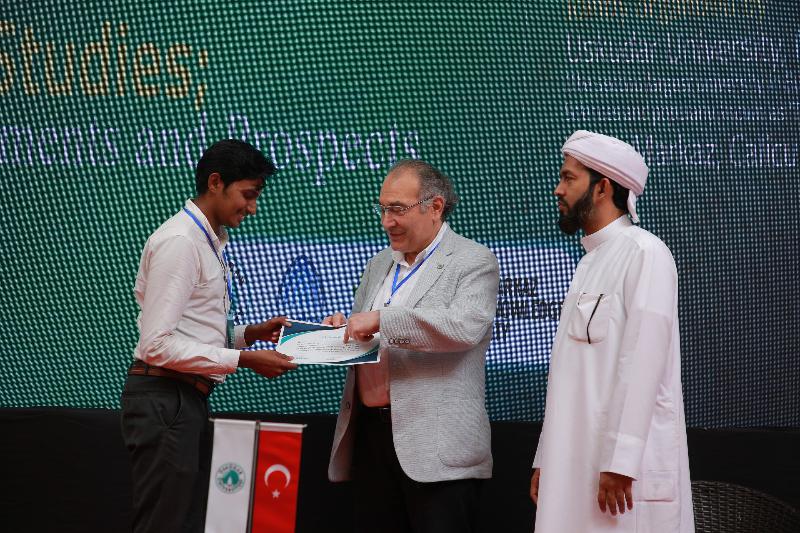 Üsküdar News Agency (ÜNA)