Prof. Nevzat Tarhan received "Author of the Year" Award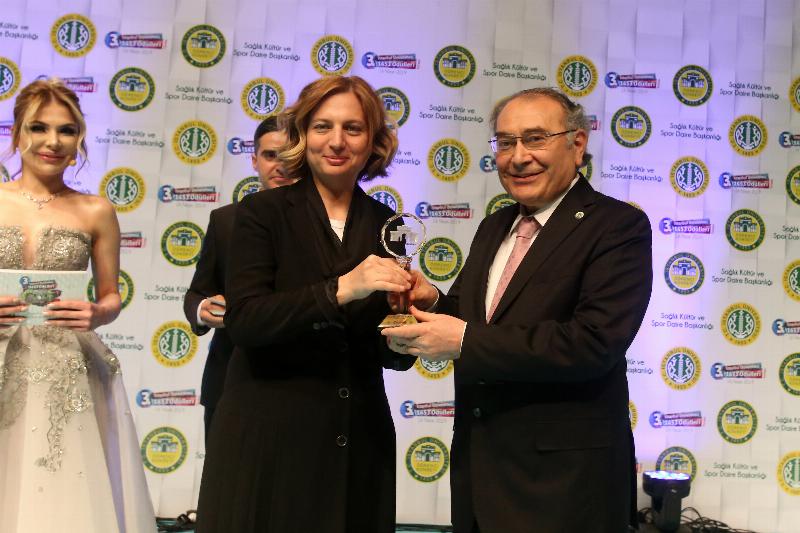 Üsküdar University Founding President Prof. Nevzat Tarhan received "Author of the Year" award at İstanbul University's "Student Council 1453 Awards". In the award ceremony, Prof. Nevzat Tarhan stated that the award is very meaningful for him and he continued, "This is a great idea. This movement will rebuild the spirit of 1453."
Üsküdar University President Prof. Nevzat Tarhan is rewarded with received "Author of the Year" award at İstanbul University's "Student Council 1453 Awards". Many categories were included in the competition and the competition took place on İstanbul University's website. Prof. Nevzat Tarhan is awarded as winner in "Author of the Year" category which included names such as Prof. İlber Ortaylı, Zülfü Livaneli and Ahmet Ümit.
Award presented to Prof. Nevzat Tarhan
Prof. Nevzat Tarhan, who wrote more than 20 books, is exemplar to bring light to social conscious as being "true life guide". Prof. Tarhan received his award at İstanbul University Prof. Cemil Bilsel Conference Hall.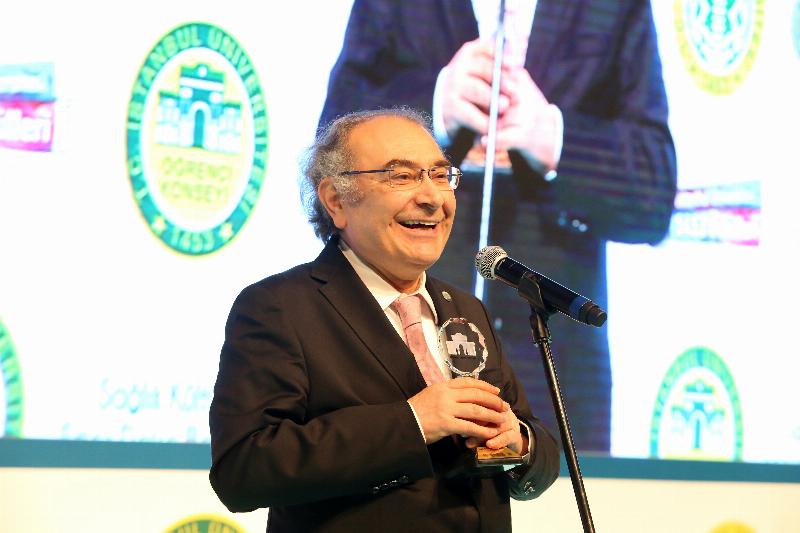 Prof. Nevzat Tarhan: "This movement will rebuild the spirit of 1453"
Prof. Nevzat Tarhan received his award by İstanbul University Faculty Dean of Political Sciences Prof. Ayşe Zeynep Düren. Prof. Nevzat Tarhan thanked everyone who organized the event and said, "This is a great idea. This movement will rebuild the spirit of 1453. I especially congratulate 55 students. I also congratulate those who voted for me and who did not."
"The cause of the civilization crisis is mostly psychological"
Prof. Nevzat Tarhan shared that he started writing books to shed light on the problems of society. He continued as following;
"I want to say a few things about the start of my writing adventure. What does the author write when he/she writes? Usually there is accumulation. There is excitement and desire to write books. They are written for individual purposes. When I first started writing the book, I noticed that Turkey and the rest of the world was experiencing a crisis of civilization. These civilization crises have many reasons and most psychological reasons are the causes. People are rich, wealthier than they used to be and they have more, but they are not happy. People's happiness score is always low."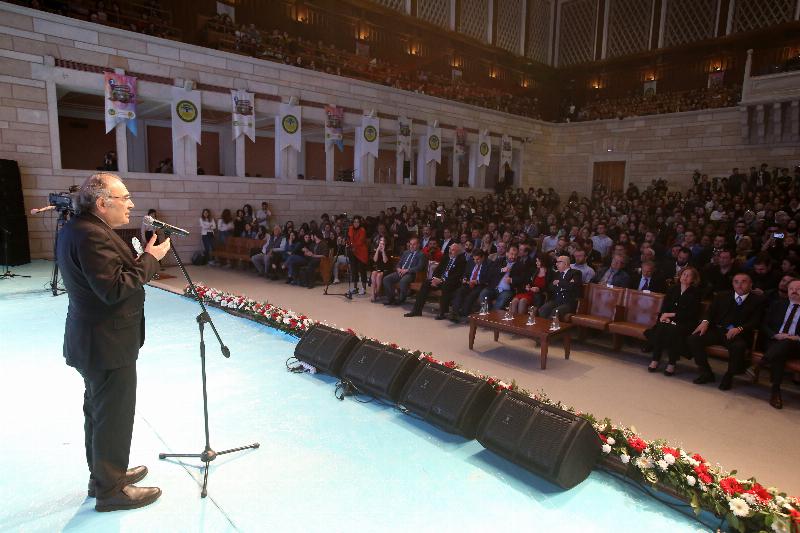 "We need to learn to manage our emotions"
On the other hand, we have some cultural shortcomings that cause us to stay behind this competition in the world.
What can we do about these deficiencies, what can we write about these? We are not a knowledge-based society; we as a society make emotion-based decisions. Therefore, we need to learn to manage our emotions. I felt the need to conduct such studies on this subject. As a psychiatrist, I normally have to write about a disease. I decided to write books on the remedies of not being sick. Another characteristic of culture or social behavior is the lack of discipline and self-confidence. Our tolerance is weak. If we don't gain these qualities, we'll fall back in the civilization race. I tried to write my views on these. On the other hand, there is religious radicalism in the world. How do we prevent religious radicalism? When I think about what I can do about my profession in this field, we can only prevent religious radicalism if every form of science is taught together. I tried to write the parables that put the faith in the laboratory and I tried to write books that explain that genesis is also a scientific category."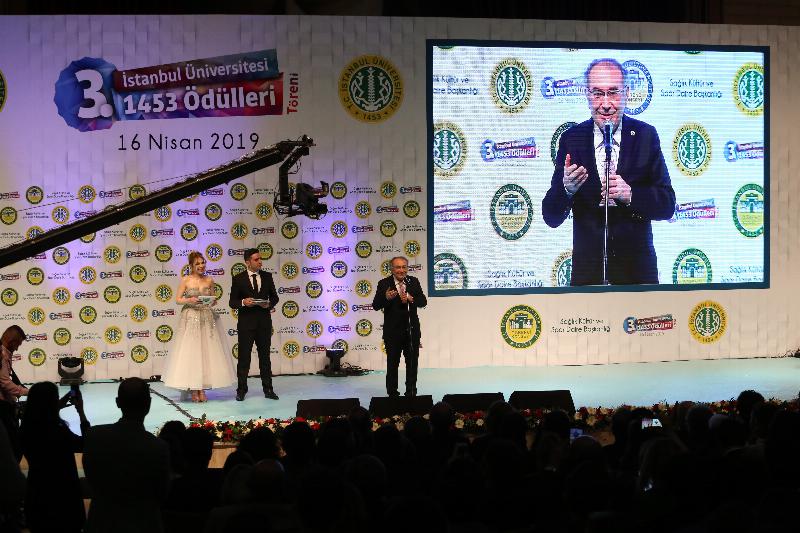 "I'm impressed with the fact that young people understand me"
Prof. Nevzat Tarhan said that what impressed him the most was that he is understood and accepted by young people. Prof. Tarhan continued, "I graduated from İstanbul University. I never lost the bond of communion and emotional ties. Therefore, I was especially pleased that İstanbul University students also understood this. Master Necip Fazıl has a saying. He said 'One person understood me and he understood me wrong.' I thought this would come thru when I was writing these books. But I felt that a lot of people and young people understood me. I would like to thank you all."
Prof. Nevzat Tarhan presented "Video Clip of the Year" Award to winner Sinan Akçıl and director Alişan Günay Yıldırım.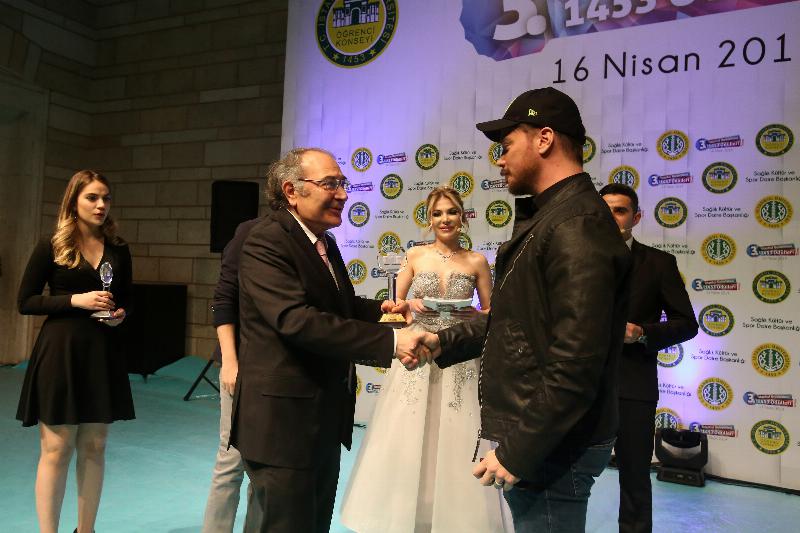 Üsküdar News Agency (ÜNA)