World Down Syndrome Awareness Day is celebrated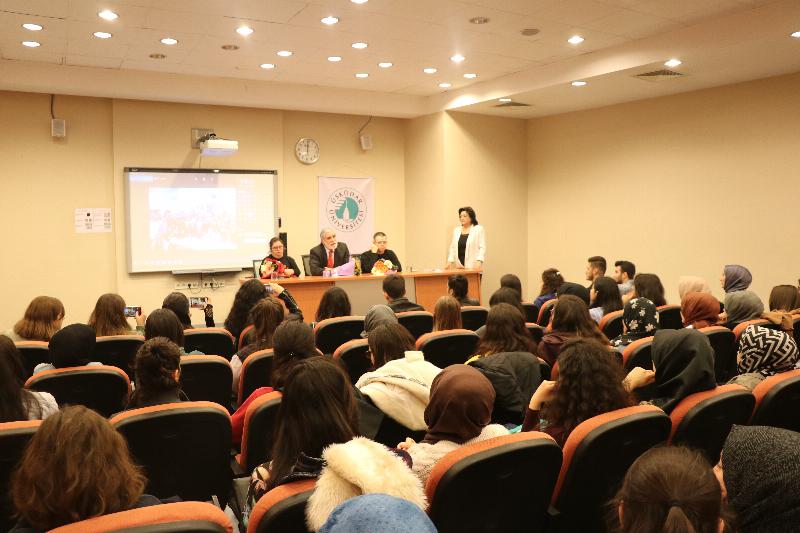 Individuals with down syndrome attended "World Down Syndrome Awareness Day" event that is organized under the leadership of Üsküdar University Occupational Therapy Department Head Prof. Sevda Asqarova and ADER (Alternative Life Support Association) founder Saruhan Singen.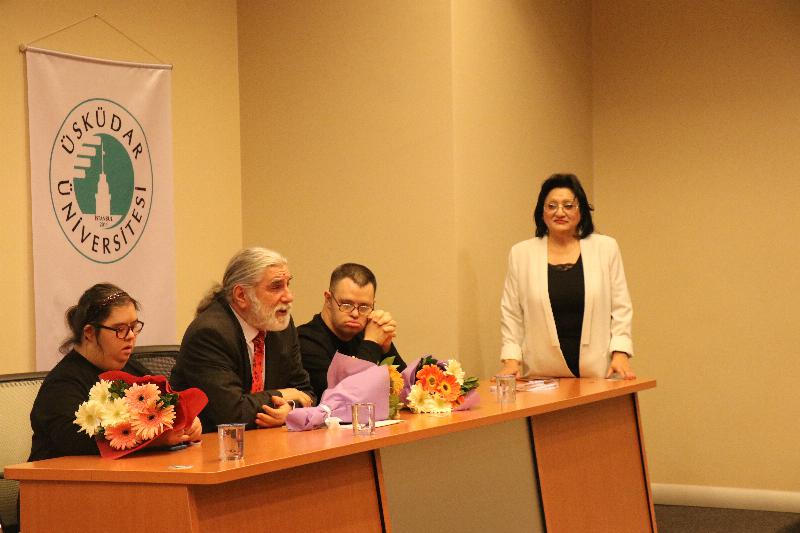 Prof. Sevda Asqarova delivered the opening speech of the event. Şişli Down Cafe and ADER founder Saruhan Singen and Down Cafe members with down syndrome have been introduced to the students of Occupational Therapy. Students showed great interest to the event which took place at South Campus Martyr Duha Beker Hall.
The founding of Down Cafe explained
Saruhan Singen who started his speech by introducing himself, explained that his daughter had mental problems 37 years ago and later he decided to found the ADER foundation. Singen talked about his municipality visits and his efforts, and also told about the adventures while opening Down Cafe.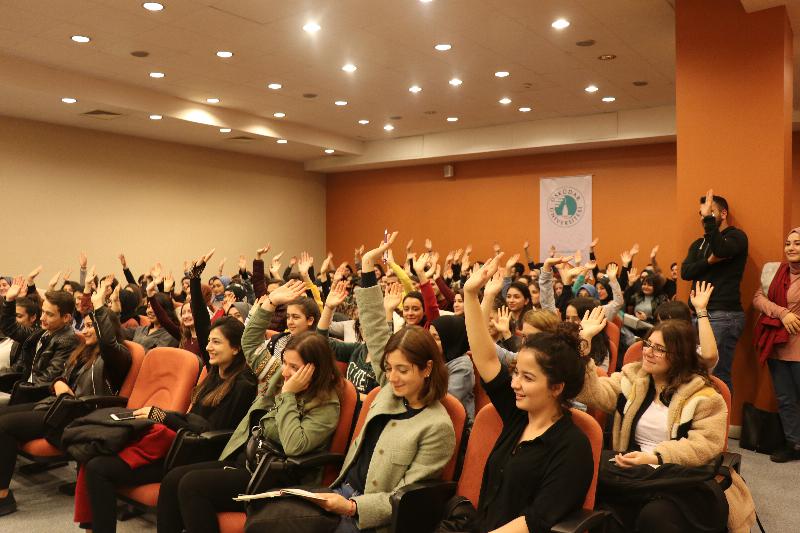 "Down Cafe should be opened in every city"
Singen who talked about the studies about Down Cafe workers with down syndrome and mental problems and remarked that the idea of opening a cafe with this concept was of great interest and that he had repeatedly been contacted from other cities. Singen mentioned that he believes he can do bigger things with the support of the Mayor and stressed that more than 25 Down Cafe is needed in İstanbul, and must be opened in other cities.
Singen underlined that they are not just a cafe, they also gave sign language education, the demonstration team and drama activities.
"Not only one day but every day is our day"
Singen said "Not only one day but every day is our day", and that they did not just believe the March 21 to be the only day of this importance. Prof. Sevda Asqarova extended her gratitude and said that she would be happy to cooperate with occupational therapy practitioners.
Two individuals with Down Syndrome explained what they do in a day at Down Café. The individuals with Down Syndrome explained Prof. Sevda Asqarova's and Occupational Therapy students' questions and noted that they loved this job very much and they are very happy to come to the university. The guests were then invited to sign language and rhythm training of occupational therapy students.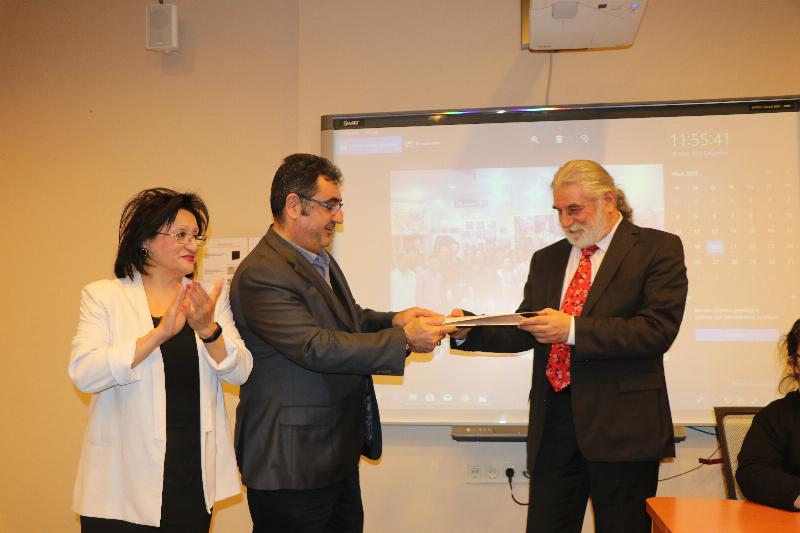 Students promised to attend this training every Saturday and will work at Şişli Down and Tebessüm Corporations. Üsküdar University Faculty Dean of Health Sciences Asst. Prof. and Faculty Member Abdülhakim Beki gave nursery certificates and flowers.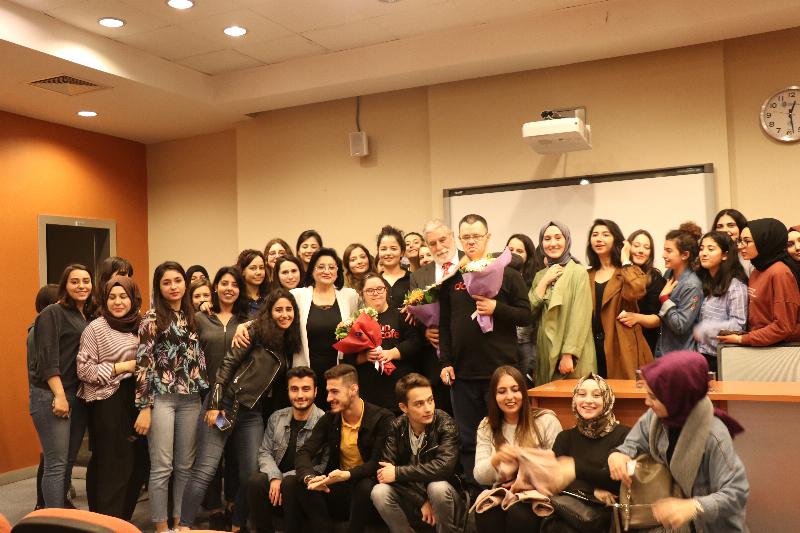 At the end, the guests had meal together with Prof. Sevda Asqarova.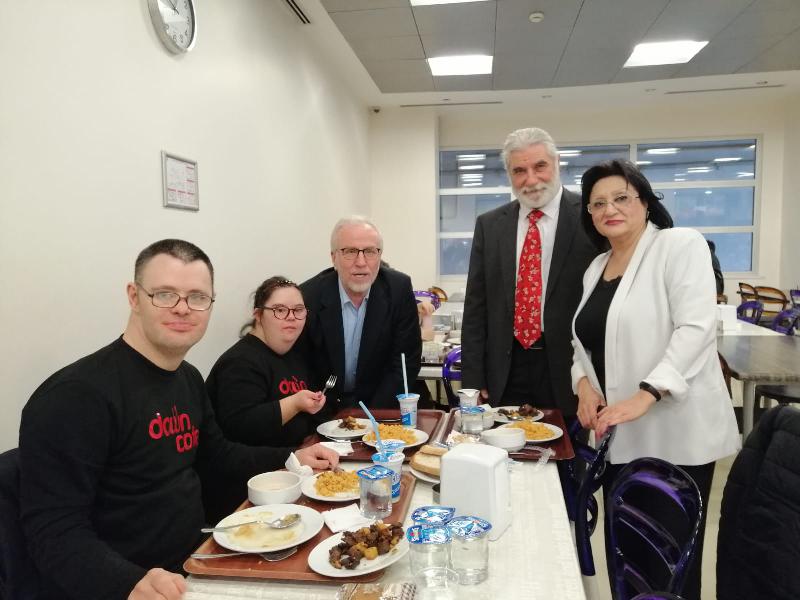 Üsküdar News Agency (ÜNA)