TEDx Uskudar University discussed the changing world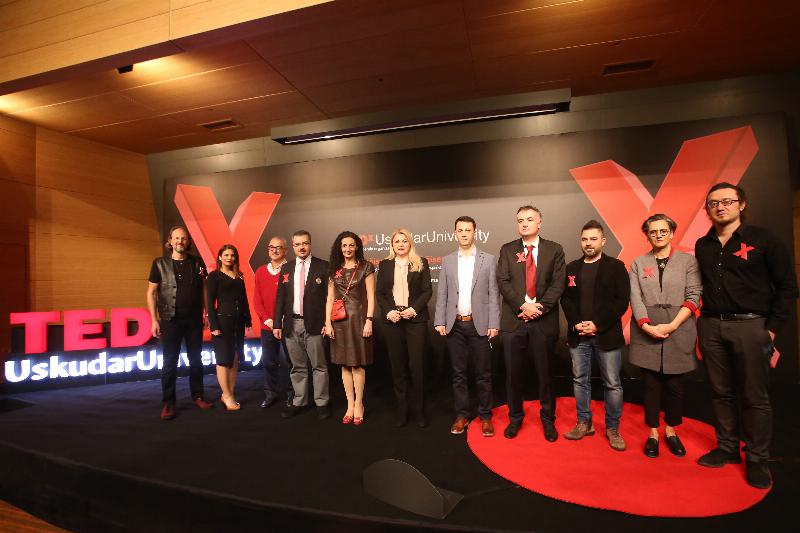 Üsküdar University continues to host TEDx, one of the platforms that the most important ideas and discussion are held. This year's theme of Üsküdar University TEDx was "Changing Human, Changing World", in which the experts from politics to psychiatry shared their opinions. Political scientist Prof. Deniz Ülke Arıboğan stated that today a brand new wall system is introduced and she continued, "Our topics is no longer the fall of the Berlin Wall but building of Mexican Wall. This is a very important change. It shows that there are serious changes in the political structure and architecture in the world."
Üsküdar University TEDx was held at Main Campus, Nermin Tarhan Conference Hall and well acknowledged academicians were present in attendance.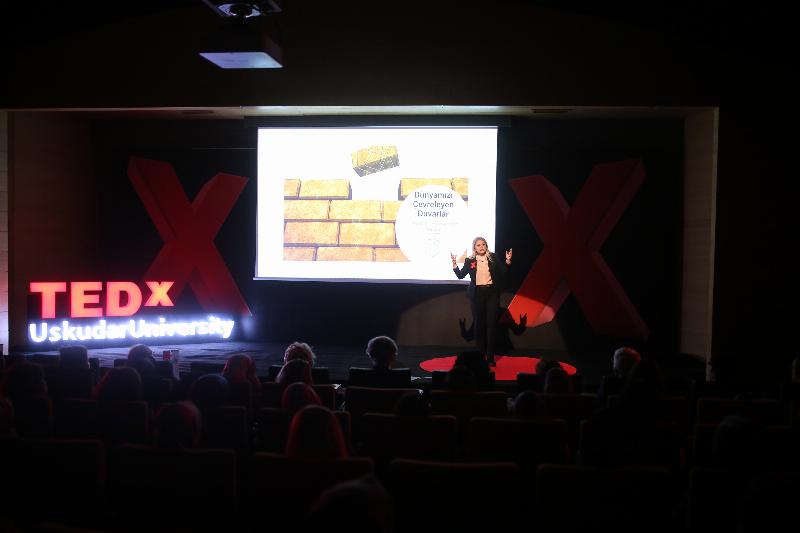 Our topic now is the Mexican wall
Üsküdar University, Faculty Dean of Humanities and Social Sciences Prof. Deniz Ülke Arıboğan gave a speech titled "The walls surrounding our world" and pointed out that the canvases among the countries that have greatly influenced international politics, not only world politics but also the lives of people and societies. Prof. Arıboğan mentioned the fact that many things have changed in the world with the fall of the Berlin Wall and she said, "Today we talk about a brand new wall system. We define the new world paradigm, which we once associated with the fall of the Berlin Wall, in a whole new world through the construction of another wall in another world today. Our topic is no longer the fall of the Berlin Wall, but the building of the Mexican Wall. This is a sign of a very important change. It shows that there are serious changes in the political structure and architecture in the world. That optimist approach that started in the late 1980s is not so common in the world. Globalizators, global managers, liberalizers, libertarians have significantly reduced their voices as in today's world we are not talking about our planet that has no borders from human rights to prosperity and has transformed from the world into a global village. On the contrary, we are talking about the national boundaries whose borders are visible from space, fortified with walls higher than 3 meters and surrounded by electric barbed wires."
Immigrants became refugees after the walls
Prof. Arıboğan who stated that all walls seen in history have been exceeded, also emphasized that the phenomenon of immigration since ancient times is continuing. Prof. Arıboğan added that all the walls are closed to the people living inside them, and for the people who live outside the wall is the biggest motivation source. She also shared the following:
"The main motivation of people staying outside that wall is to overcome that wall. This is a matter of life or death situation, the main dynamic of their lives. Today, there are about 244 million immigrants in the world. We're talking about 65 million refugees and 10 million stateless people. This figure is higher than the outcome of World War II. People are trying to go somewhere. During the world whose borders were weakened, people tried to go from place to place. In the meantime, they did not migrate, but people began to form walls when they started to become refugee. Refugees are people who are concerned about their securities, who have to have shelters in order to save their lives, leave their home and leave their lives behind. There are new motivations for people living behind the walls, while some find shelters somewhere around the world to save their lives. They are in a position to protect their old lives, jobs and status. In fact, this conflict has turned into a very important motivation for the completion of the walls. No matter how liberal, libertarian and humane society is, it slowly begins to believe in the legitimacy of all these and the walled world begins to settle in."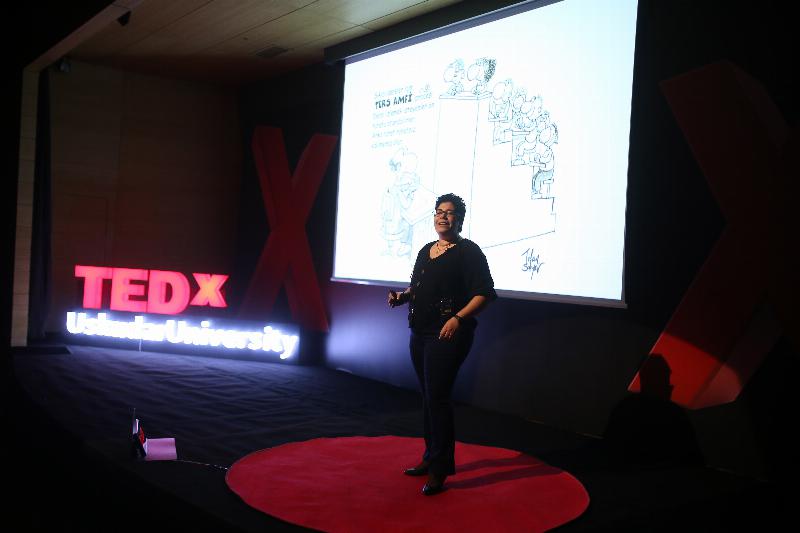 Creative minds turn obstacles into opportunities
Üsküdar University Institute of Social Sciences Director, NP Feneryolu Medical Center Psychiatrist Assoc. Prof. Gökben Hızlı Sayar gave a presentation titled "Developing creative minds" and gave examples from her husband who is cartoonist and pointed out that people with creative brains actually has an unusual way of thinking. Sayar who described the characteristics of people with unusual thinking style continued as "They get over the obstacles. Usually, when we encounter obstacles, our motivation diminishes but these people turn obstacles to opportunities. They know to look at the problems from different point of views. Their other trait is to have multiple interests. We find examples accordingly in the history. Einstein played violin. Churchill painted. In other words, people with extraordinary thinking style do not work in a single area."
The sources of psychological well-being are meaningful life, hope and gratitude
Faculty of Humanities and Social Sciences Vice Dean Assoc. Prof. Tayfun Doğan gave a speech titled "Sources of psychological well-being". In his speech, he stated that it is important to make life meaningful as he continued "Meaningful life is something that we put as a result of our efforts. When we think in depth, we see that almost everything we do is done to make our lives meaningful. We want to have children and we want to make careers. We want to establish meaningful relationships. The purpose of all this is to make our lives more meaningful. If we fail to do so, we feel guilty of not living well." Assoc. Prof. Doğan added that social support, hope and gratitude are also sources of psychological well-being.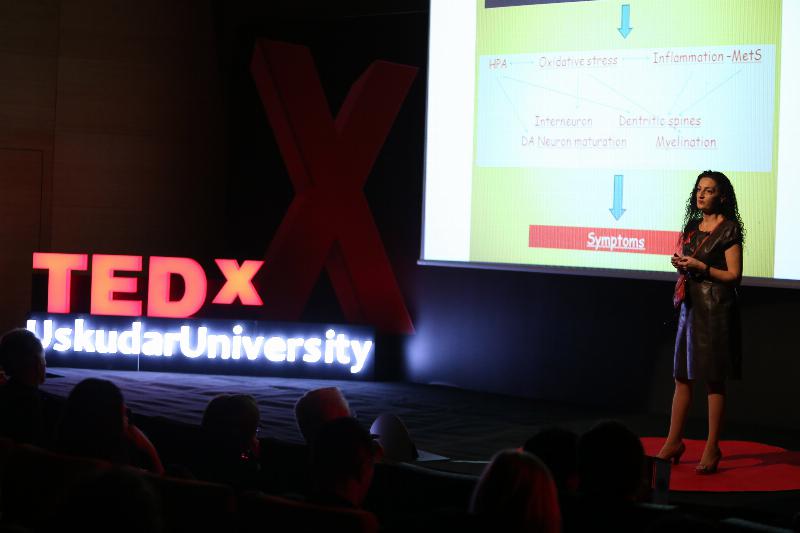 The relationship with parents in infancy affects the future of the individual
Üsküdar University NPİSTANBUL Brain Hospital Psychiatrist Prof. Sermin Kesebir held a presentation titled "Psychiatric disorders are also physical diseases: Brain, Mind and Body". In her speech, she talked about the relationship of diseases such as depression and Bipolar Disorder with metabolic diseases such as obesity, hypertension and diabetes.
Üsküdar University Faculty of Health Sciences, Department Head of Child Development Prof. Nurper Ülküer did a presentation titled "A cup of love has lifelong deeds on people. Who drink it in their childhood years". She drew attention to the effects of healthy relationship and communication of the individuals with their parents in early childhood between 0-3 years of age.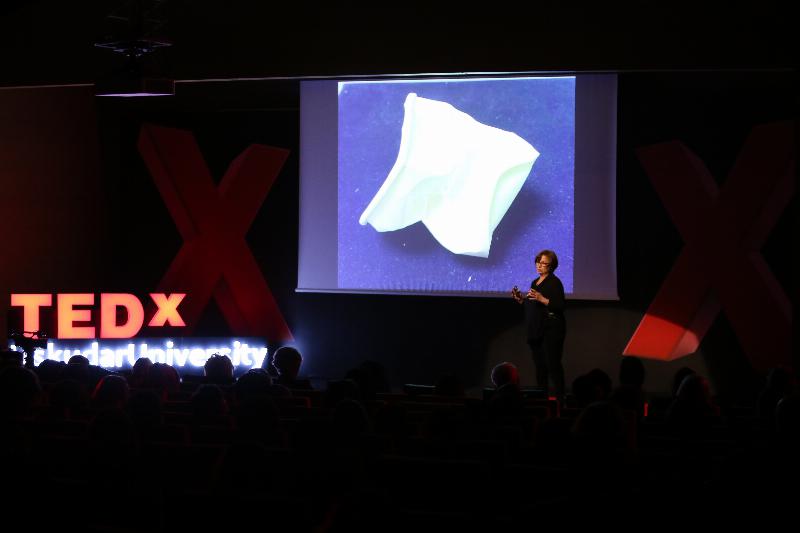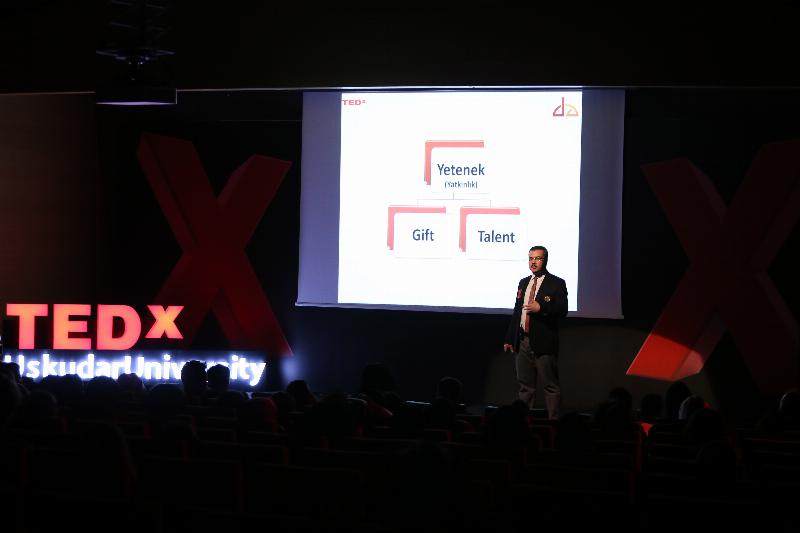 Üsküdar University Department of Advertisement Design and Communication Dr. Faculty Member Dinçer Atlı gave a presentation titled "Talent Management". Üsküdar University Faculty of Engineering and Natural Sciences, Department of Engineering Dr. Faculty Member Rüştü Murat Demirer held a presentation titled "Will there be revolutions in artificial intelligence and big data paradigms in the future?". Üsküdar University Faculty of Health Sciences, Department of Occupational Health and Safety Dr. Faculty Member Esin Tümer's presentation called "Istanbul! Every building is called residence & each room is separately smart in them! The mind transformation before the urban one!". Üsküdar University Department of Psychology Dr. Faculty Member Hüseyin Ünübol did presentation titled "Unhappiness is the capital of happiness".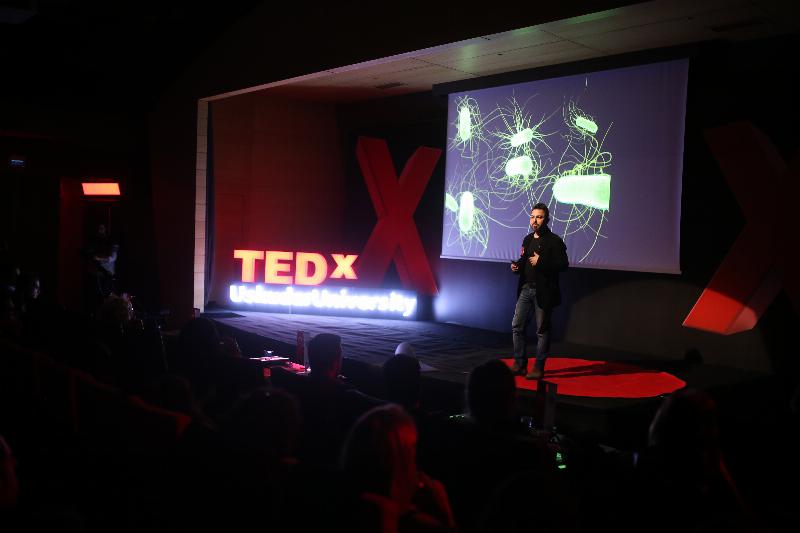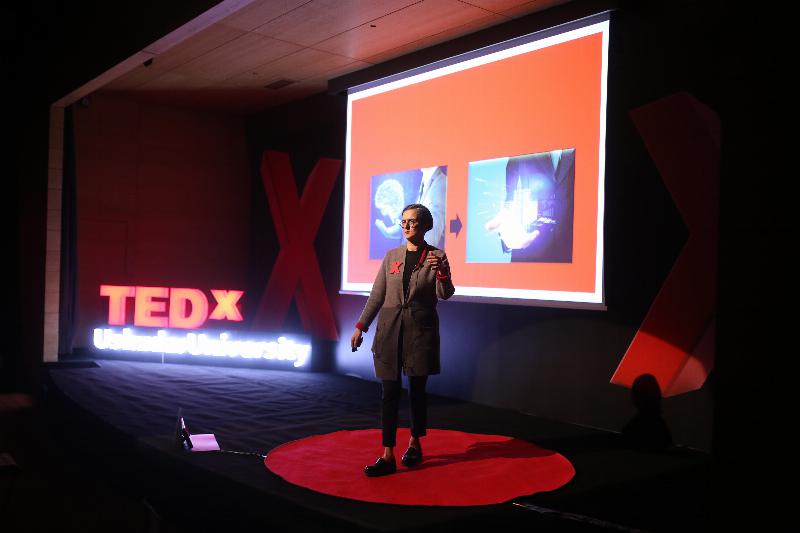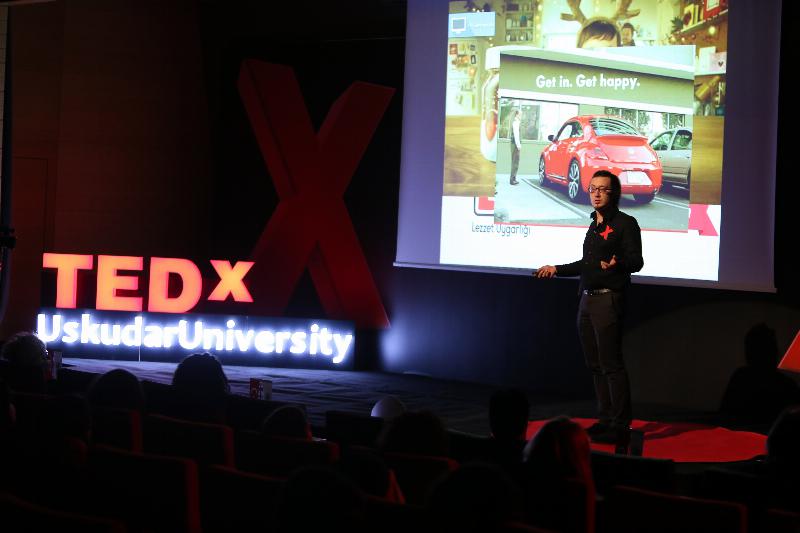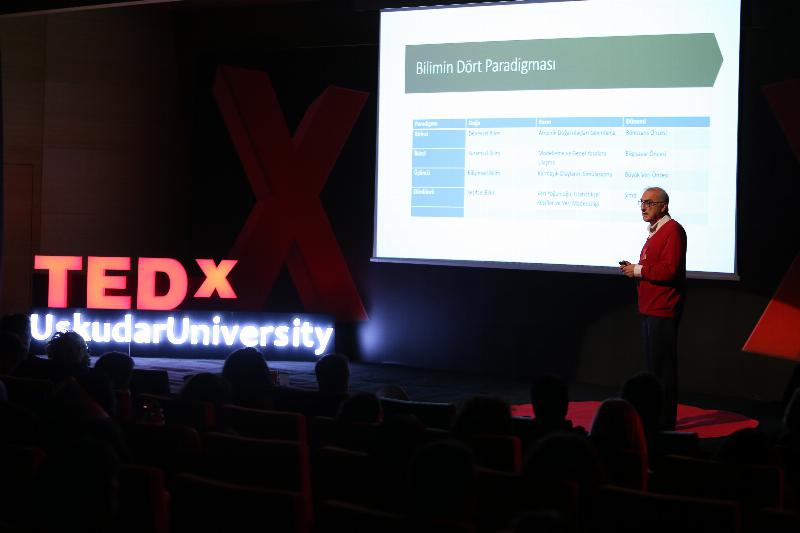 Science is changing and so we are
Üsküdar University Faculty of Engineering and Natural Sciences, Department of Bioengineering Dr. Faculty Member Kaan Yılancıoğlu gave a presentation titled "Is mankind ready for the new-age without antibiotics? Can we survive?". Üsküdar University GETIPMER Director Dr. Murat Ulusoy and GETIPMER Scientific Advisory Board Member Psychologist Nalan Eyin conducted their presentation that was entitled "Sexual mind, expanded sexual response and hypnosis". They said stated that sexual brain should be included in the traditional treatment perspective in sexual therapy and they said "Traditional therapies are mechanical and repetitive. In fact, the repetitive homework returns to automatic behaviors after a while and the automatic behaviors do not allow us to think more, nor encourage us to secrete happiness and pleasure hormones. Science is changing and so we are. Today, the biggest obstacle in science is to ignore the imagination."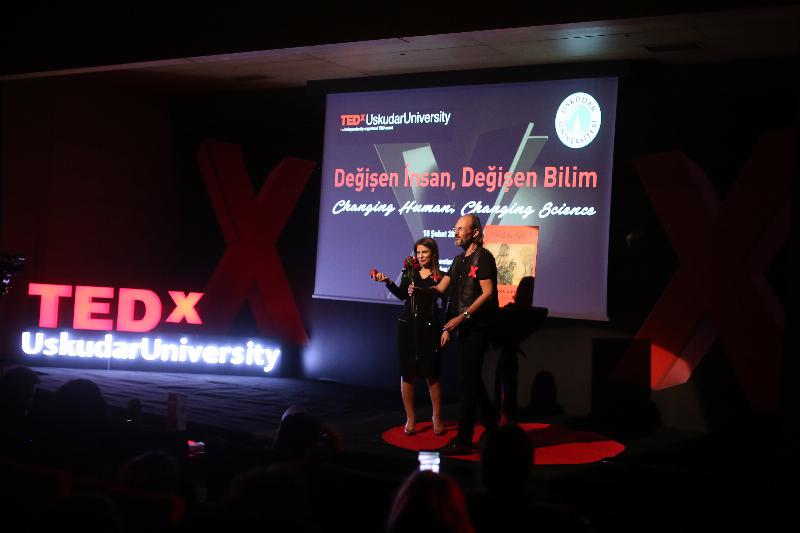 The participants took a souvenir photo together at the end of the program, which was coordinated by Üsküdar University Project Development Director, NPİSTANBUL Brain Hospital Neurologist Assoc. Prof. Barış Metin.
Üsküdar News Agency (ÜNA)