Prof. Nevzat Tarhan visited migration clinic in Germany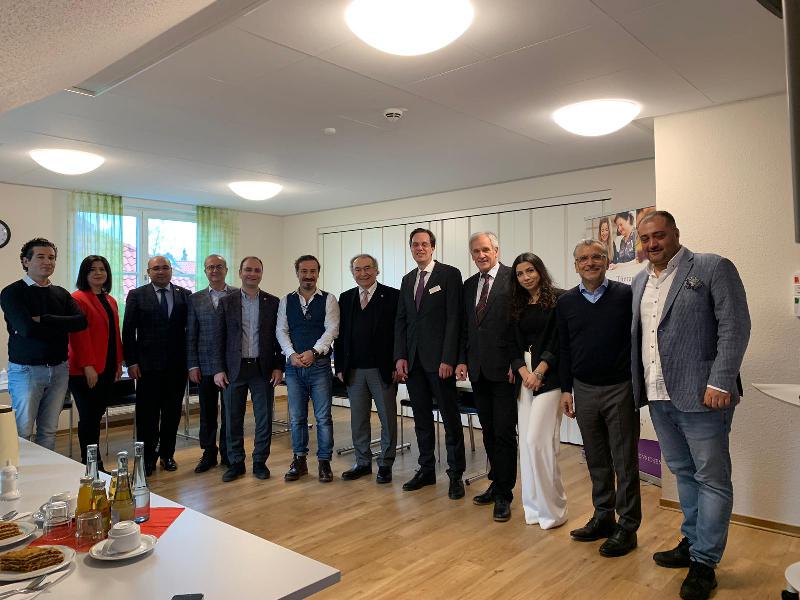 Üsküdar University Founding President Prof. Nevzat Tarhan visited the psychiatric center and clinic in Rickling, Germany designed for the immigrants. Prof. Tarhan talked with the Turkish patients and emphasized treating the patients while considering the importance of mother tongue and cultural sensitivities.
Üsküdar Unversity President Prof. Nevzat Tarhan, made a series of visits to clinics and health centers in Germany that provide health services to migrants.
Prof. Tarhan visited country's first and only psychiatric clinic designed for immigrants in Schleswig Holstein in the state of Rickling and met with General Manager Klaus von See and his assistant Mathias Rüdiger as they provided information about their work.
Üsküdar University Chairman of the Board of Trustees Furkan Tarhan and Üsküdar University Secretary General Selçuk Uysaler also visited the clinic. Rüdiger mentioned that he follows Prof. Nevzat Tarhan's studies specially in the field of psychology and continued, " We pay attention to Üsküdar University. We would like to benefit from your experience and share our knowledge and experience with you."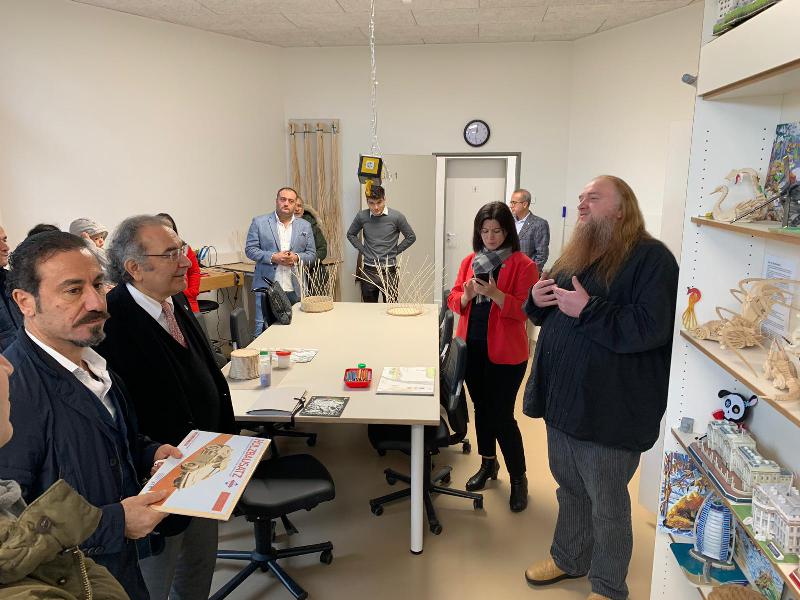 There is no other of it in Germany!
The Chief Physician of the migration clinic Prof. Ali Ekber Kaya gave a tour of the clinic to Prof. Nevzat Tarhan. Kaya said, "This part of our clinic provides health services only for immigrants. A treatment method is applied taking into account the cultural sensitivities. So there is a lot of interest to our clinic."
Prof. Kaya emphasized that he wanted to do more with inpatient treatment in clinics, and he gave additional information to immigrant patients especially on social, cultural and artistic issues and stated that they were also working on adapting to German society.
Prof. Kaya mentioned that the attention the clinic receives increases each day and continued as, "Our capacity is currently full. 2 thousand 400 people are in the waiting list in order to be treated now. Most of our patients are Turks and Arabs. However, we have a shortage of experts who speak Turkish and Arabic and that actually are familiar with these cultures. We hope that Üsküdar University and NPİSTANBUL Brain Hospital will support us in this regard."
Prof. Nevzat Tarhan: "Treatment for immigrants is important."
Prof. Nevzat Tarhan thanked Kaya for the invitation and stated that especially the implementation of psychological treatment for migrants is extremely valid. Prof. Tarhan also shared that he was very impressed by the clinic and said, "First of all, you contribute to harmonious living and social peace. This service also contributes greatly to the reduction of crime rate."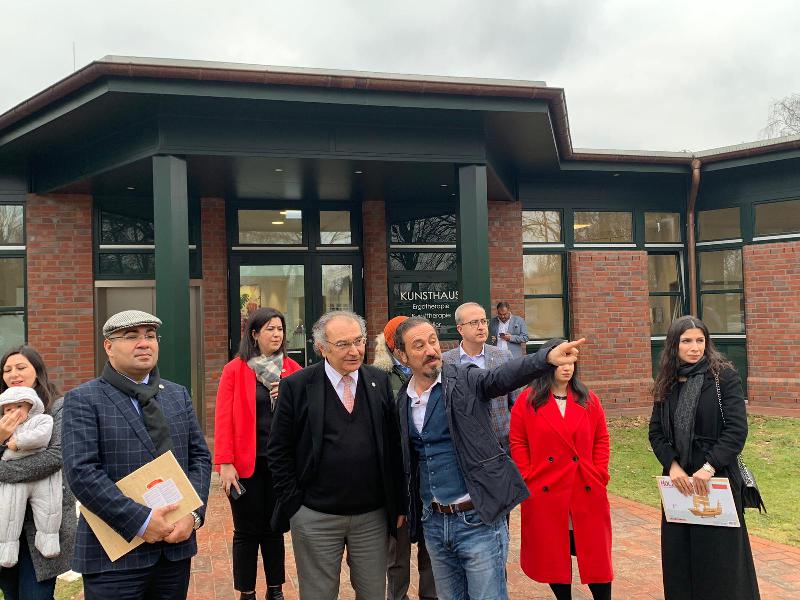 Prof. Tarhan also met with Jean Hermanns, who is in charge of the unit where the drug addicts of the clinic are treated. Prof. Nevzat Tarhan learned about the treatment methods applied to addicts along with their immigration backgrounds.
A
visit the social service center in Kiel
After their visit in Rickling, Prof. Tarhan and his retinue also paid a visit to "Hand in Hand" social service center in Kiel designed for Turkish patients. Prof. Tarhan received information from the Head of Center Veysel Koyunoğlu and Birgül Karabulut who is a social pedagogue in the Center. Prof. Tarhan pointed out that social and cultural elements also play important roles in the treatment of psychological disorders and that it is pleasing to see that these issues are implemented in the center successfully.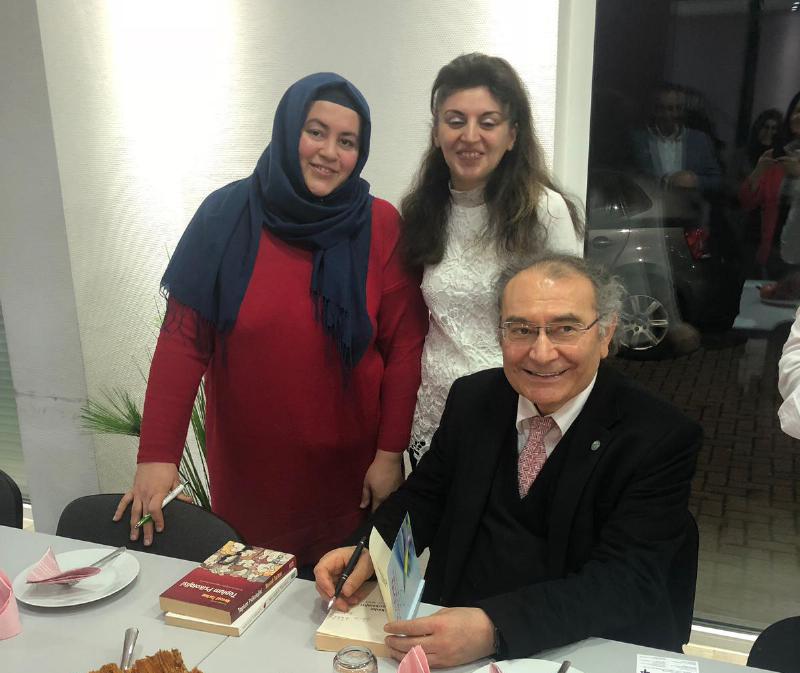 Prof. Nevzat Tarhan also signed his books in his visits.
Üsküdar News Agency (ÜNA)