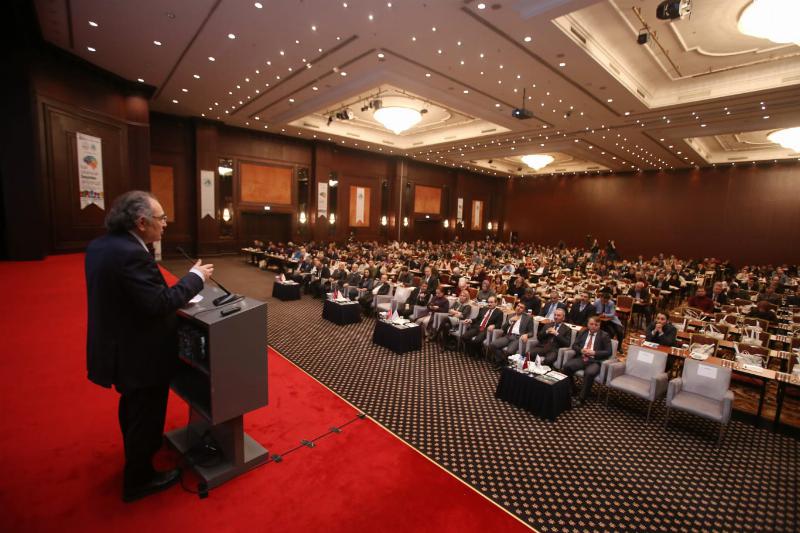 Üsküdar University's 6th Science and Idea Festival will be organized this year once again in cooperation with İstanbul Provincial Directorate of National Education in order to reinforce the high school students to invent. Speaking at the introductory meeting of the festival, Üsküdar University President Psychiatrist Prof. Nevzat Tarhan stated that the 21st century's skills are mainly entrepreneurship, innovation, change, cooperation, relationship management, and teamwork. Prof. Tarhan continued as, "A person, who does not know about teamwork, cooperation, and relationship management, cannot achieve the success of teamwork even if he has extraordinary talents. That person stays limited, but if he/she knows the relationship management, he/she gets better results at the end."

Üsküdar University's 6th Science and Idea Festival, which will be held on April 18-19, 2019 with the cooperation of İstanbul Provincial Directorate of National Education, aims to direct young people to observe, think, research and produce projects.
The introductory meeting on the festival brought together teachers and school principals from the schools on the European side at the Şişli Grand Cevahir Hotel. İstanbul Provincial National Education Director Levent Yazıcı and Üsküdar University President Prof. Nevzat Tarhan attended the meeting and provided information about the festival.

We want to generate a vision for young people to grasp

Üsküdar University President Prof. Nevzat Tarhan said that young people should be taught the concept of project culture as well as entrepreneurship and that they have initiated the festival in order for young people to gain that vision, and said that every year the festival attracted great attention from young people. Prof. Nevzat Tarhan stated that the science and art have an important contribution in the development of a society, and he said, "Ibn Sina has a saying; science and art leave the places where they do not receive any compliments and demand. As science and art emigrate from places that do not receive any compliments, as educators, we think that science and art should be given importance and support of a person who knows the importance of raising individuals within this vision and that these areas should not be left incomplete. We are quick to get results as a society. There is a Chinese proverb, which is 'If you want a wealth of 1 year, plant wheat; if you want a wealth of 10 years, plant a tree; if you want a wealth of 100 years, educate a person'. Training requires a very long-term process. Science as well. We want the scientists who will receive the Nobel Prize to come out of our country. If the foundations are laid now, the sociological phases can be taken in 30-60-90 years. Therefore, education is a business that requires both care and patience." Üsküdar University's 6th Science and Idea Festival will be organized this year once again in cooperation with İstanbul Provincial Directorate of National Education in order to reinforce the high school students to invent. Speaking at the introductory meeting of the festival, Üsküdar University President Psychiatrist Prof. Nevzat Tarhan stated that the 21st century's skills are mainly entrepreneurship, innovation, change, cooperation, relationship management, and teamwork. Prof. Tarhan continued as, "A person, who does not know about teamwork, cooperation, and relationship management, cannot achieve the success of teamwork even if he has extraordinary talents. That person stays limited, but if he/she knows the relationship management, he/she gets better results at the end."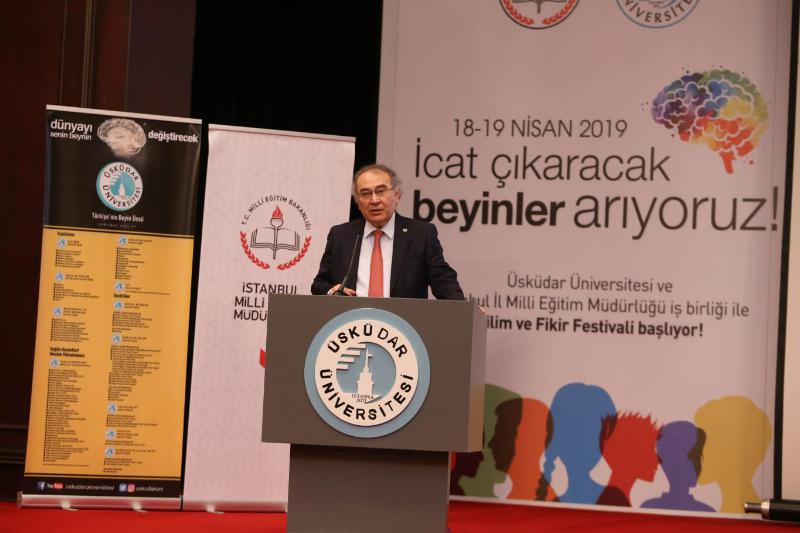 21. century's skills should be taught

Prof. Nevzat Tarhan stated that the 21st century's skills are mainly entrepreneurship, innovation, change, cooperation, relationship management, and teamwork, continued as, "A person who does not know teamwork, cooperation, and relationship management, even if he/she has extraordinary talents, cannot achieve the success of teamwork. That person is limited, but if there is cooperation, he/she knows the relationship management and creates a network. Therefore, you get better results. For this reason, cooperation skills need to be improved. Projects are also usually teamwork. Counseling and mentoring are very important here. Teamwork is also very important. People who always say "I" and the self-centered people are able to poison their institution. Therefore, emotional intelligence and positive psychology education gain great importance. It is crucial that the person establishes a relationship with the self, establish relationships with others, and learn to be a part of the social fabric."

We need to present young people an ego ideal

Prof Nevzat Tarhan who stated that positive leadership is the leadership type the science accepts, continued his speech, "The main leadership is to be able to manage ourselves and these must be taught. We need to present young people an ego ideal. The pre-90 generation had social goals. No matter what the worldview was of the society, to do something for all people. Now we are looking at the young people dreaming about themselves. They want to possess cars and houses. They have to dream about the future and dream of their country."

We offer a Positive Psychology course

Prof. Tarhan mentioned that they have given positive psychology as a compulsory subject since its foundation in 2011 and Harvard and Yale universities have recently started to do so. He said, "These courses have empathy, relationship management, gratitude, forgiveness education. They are now being promoted as 21st Century skills. That's why we wanted to organize projects in the social sciences, not only in science."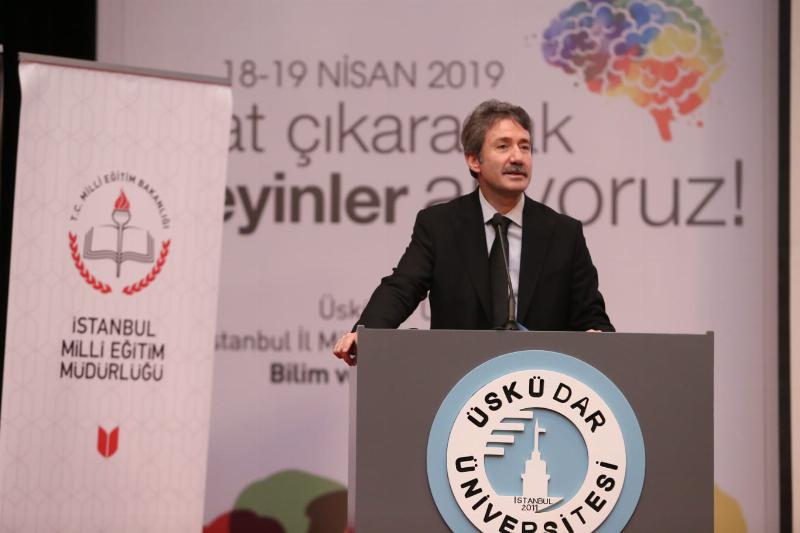 All the children should know about the festival

Istanbul Provincial National Education Manager Levent Yazici stated that the festival was an important area of work that sparked the thoughts of children and asked all teachers to encourage their students to participate in this festival.

Educational Institutions are one of the most trusted in 2023 goals

Levent Yazici, who stated that education institutions are one of the most trusted institutions in its 2023 targets and 2071 targets, continued as "It is the educational institutions that will initiate the whole change and which will trigger the development, transfer the existing culture and values to the next generations and initiate the actual change. I believe that this kind of work will be a sine qua non of change and development."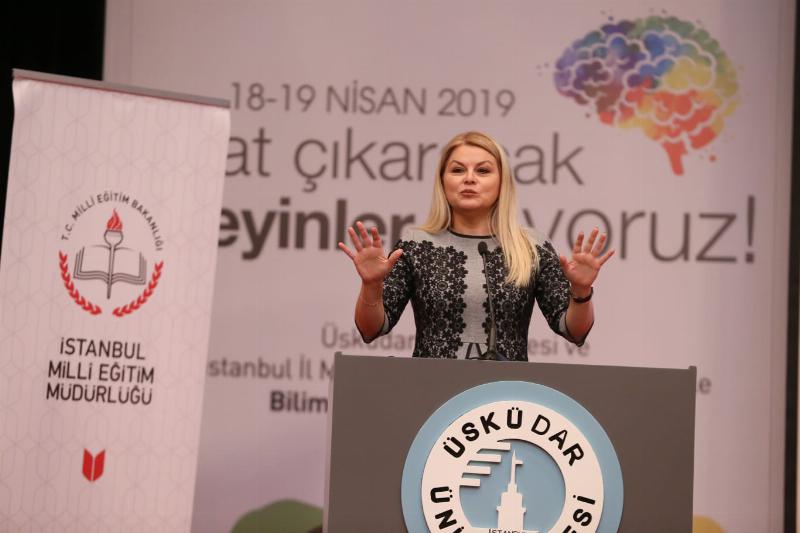 How can we flourish the goodness in the human?

Üsküdar University Dean of Humanities and Social Sciences Department Prof. Deniz Ülke Arıboğan made a presentation titled, "Flourish Goodness in Changing World". She noted that each period brings with it changes and each development can be turned into an opportunity.

We have to raise individuals who can reveal the goodness of their nature

Prof. Arıboğan recalled that most of us today said that there was no hope in the youth and that he did not see the future well. She continued: "A very valuable teacher, 2 thousand 500 years ago, Socrates said that there is no hope of young people, young people are disrespectful and lost all the values, he said. There were teachers who lost their hopes 2 thousand 500 years ago. Again, we are in an age of change, we see some developments that may cause us to lose our hopes, but not so negative. It is not real. Each new development can be transformed into an opportunity for us to be able to make our lives more beautiful so that we can generate more opportunities for our youth to be able to further our own civilization because technology, knowledge, and science are neutral on their own. It can also be used for the wickedness of humanity. When we talk about what makes science, technology, or the future good or bad, we miss a small dimension; how can we flourish the goodness in the human? How can we direct science because we are educators? Education is an area that shapes the man and transforms it into a citizen and places it in certain rules and patterns. We grow and we sprout. We, as educators, have to train individuals within their own nature who can reveal the goodness of their own nature, reveal their creativity and allow them to grow. This should be the true meaning and purpose of education in today's world."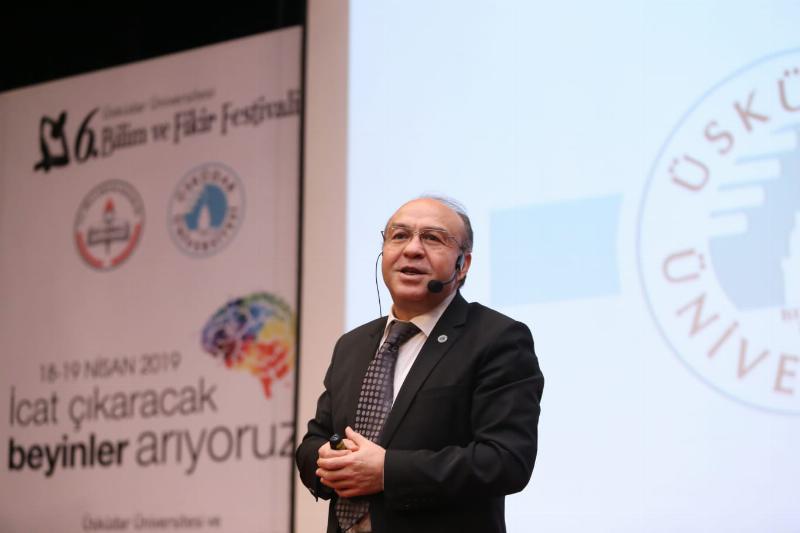 Children are in the grip of loneliness

Üsküdar University Vice President Prof. Muhsin Konuk delivered the introductory presentation of the Science and Idea Festival. Stating that there is a need for strong generations in every aspect of this country, he said that they were looking for brains to invent the festival. He said that children and young people are in the grip of loneliness because of technology. The program, which was realized with a great level of participation, was broadcast live from ÜU TV.

Application deadline date; 22 February 2019

Üsküdar University's 6th Science and Idea Festival, which will be held on April 18-19, 2019 with the cooperation of İstanbul Provincial Directorate of National Education, aims to direct young people to observe, think, research and produce projects. Üsküdar University Science and Idea Festival this year will accept applications in three categories; Health Sciences, Social Sciences and Science as well as Technology Science. The application deadline for the festival is 22 February 2019. The winners will be awarded. The winners of each category will receive 6 thousand lira, second winners will receive 4 thousand lira and third winners will receive 2 thousand lira. The ranking between 4 and 14 will receive 500 lira. Project consultant teachers will receive half of the award.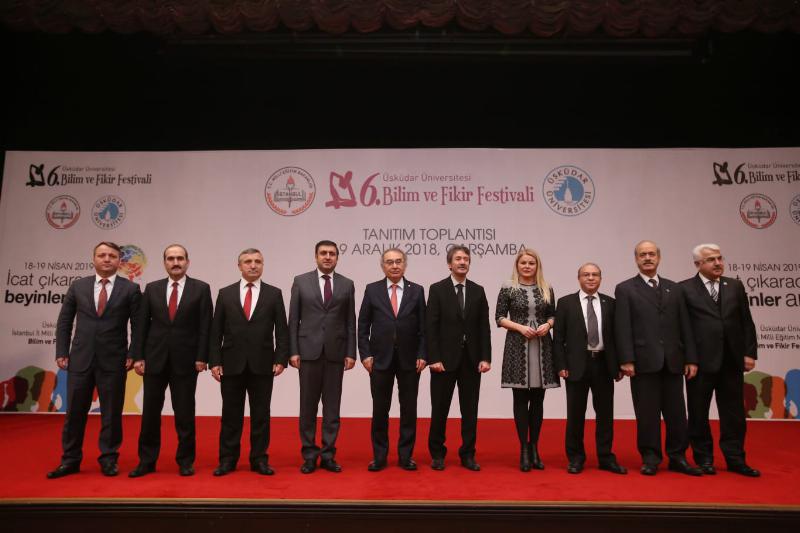 Üsküdar News Agency (ÜNA)