The International School of Sufi Studies brought well-known names together
Üsküdar University Institute for Sufi Studies initiated intensive International Summer School with Kerim Foundation's contribution. The well-known names such as Islamic Sciences teacher James Morris and Islamic researcher Carl W. Ernst attended the opening ceremony of the International Summer School. Islamic Sciences teacher James Morris stated that they would not just to discuss Sufism but live it and continued as "In Islam, everything is beautiful and good concurrently. The real purpose of Sufism is propriety, beauty and beauty in language."

Üsküdar University Institute for Sufi Studies initiated intensive International Summer School with Kerim Foundation's contribution between 16 and 29 July 2018. Üsküdar University President Prof. Nevzat Tarhan gave the opening speech in the opening ceremony of the intensive International Summer School held in Nermin Tarhan Conference Hall in the main campus.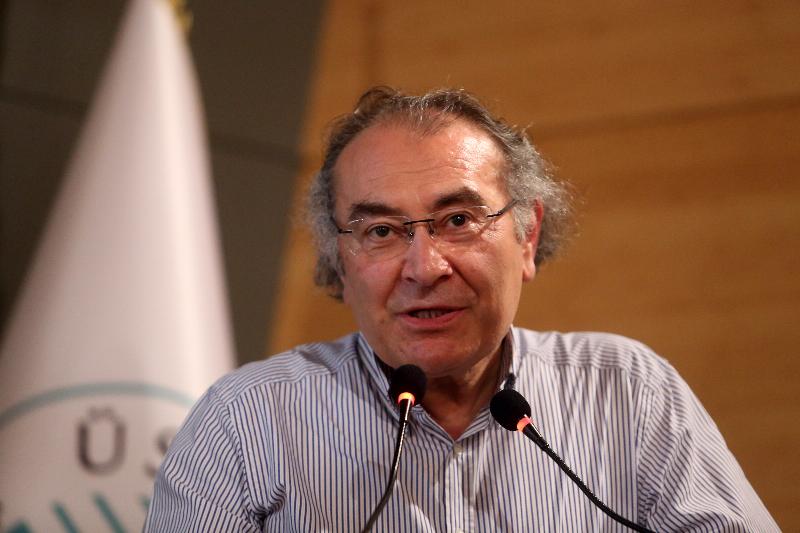 Prof. Nevzat Tarhan: "A breakthrough course in Harvard: Positive Psychology"
Prof. Nevzat Tarhan mentioned the newly held Positive Psychology course in Harvard University as a breakthrough and continued as "Course number 1504 is initiated at Harvard University. The subject of the course is entitled as "A breakthrough course in Harvard". The course is titled Positive Psychology and it is currently available on the website. There are 16 classes and seems like the topics are chosen from the ancient texts as well as Rumi. There are taught under the Positive Psychology course. I said that they steal a role from Rumi. Actually, this knowledge does not belong to us but to everyone as it is a mutual knowledge. Rumi and Sufism have actually cleared this before that but it was forgotten. The knowledge was as a diamond coated with mud. I thought Harvard has rediscovered this. This is, in fact, all humanity's property. We have been glad to have our teachers and guests who have rediscovered this knowledge, here with us and give classes. They will be our guests for a couple of weeks. We are honoured to have them with us. I certainly believe that a great benefit will come out of this union. Therefore, I would like to extend my thanks to Cemalnur Sargut and all our friends at the Institute for their contributions to this special event."
Islamic Sciences teacher James Morris and Islamic Science researcher Carl W. Ernst, who will give classes in the International Summer School, gave speeches.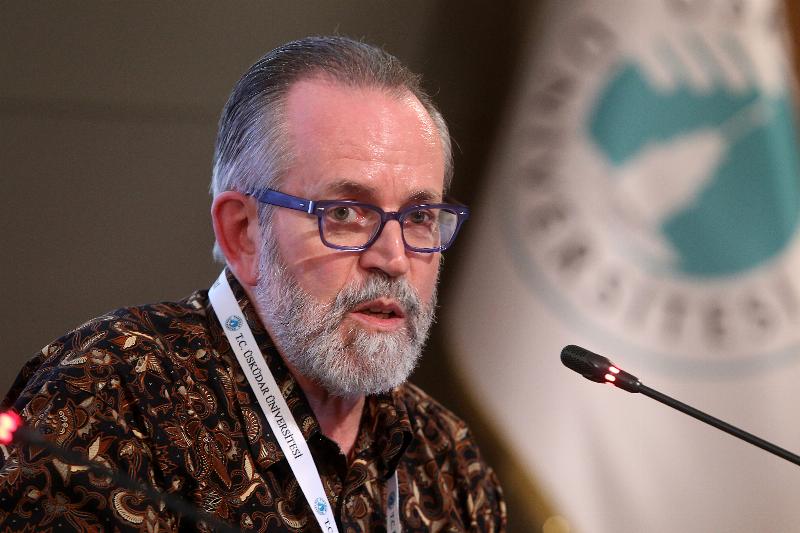 Carl W. Ernst: "Studying on Sufism requires asking questions."
Islamic researcher Carl W. Ernst said that along with James Morris, they will provide courses to guests attending from various titles, work fields that are interested in Sufism.
Carl W. Ernst, who stated that studying Sufism requires asking questions and that there must be many evaluations in terms of history, literature, philosophy and ethnicity, stated "You do not have to be in an academic field to be a Sufi but if you are in a university, you have to be a student. If you are a student, you need to have questions and therefore we will lay emphasis on questions. We need to examine where these questions stem from. You notice that new questions arise from different parts of the world each year. There are individuals who would like to study doctorate programs and work in areas of Sufism. They state that they want to read the works of Rumi and Ibn Arabi. It is not sufficient to only read from the resources. It is essential to have questions to be a scientist. Asking questions arise from the academic discipline. When I come together with the students, I ask them what their questions are. For example, if they desire to study the texts of Ibn Arabi, will you place them within the literate literature or will your questions come from the philosophical point of view? Are they related to the ethics and moral point of view? Within this content, there are profound literature texts and individuals that you need to be familiar with but you need to make sure that you understand where your questions stem from."
Carl W. Ernst shared that Sufism and the sense of Sufi earned a great interest from all over the world and that he came to the Süleymaniye Library in 1999 to research on the link between yoga and Sufism. Carl W. Ernst said that he does Sufi music in the USA but meanwhile there are also groups, which are not related to Sufism, and it is essential to understand them.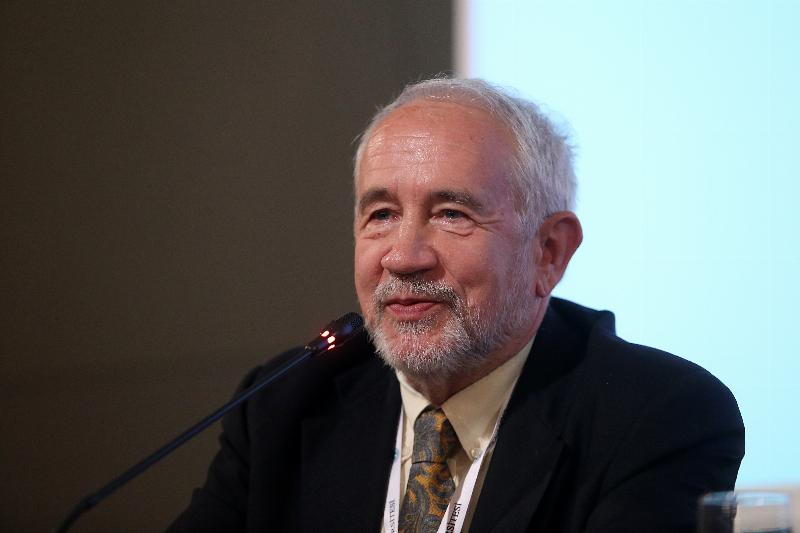 James Morris: "Sufism's main purpose is propriety and beauty"
Islamic Sciences teacher James Morris, stated his pleasure of the attention he has received. Morris said that they want to be able to have a conversation between cultures, religions and across borders.
Morris continued, "Whatever a human does, should act as Allah sees him/her. This is the real human. This is in fact what we want to achieve. We do not want to only discuss Sufism but to live by it. We want to produce this kind of reality. We are just as responsible as Gabriel is. Here is the main element; in Islam, everything is beautiful and good concurrently. In fact, the main purpose of Sufism is propriety, beauty and beauty in language. Whatever their pasts may be, individuals automatically sense this but this is put in the back burner as the rules are in the forefront, when in fact the beauty is."
Sufism is always out there,We will learn this once we communicate with Allah at heart
Morris stated that there was no title called Sufi earlier on and said that "They would call them fakr. They were in need of the people who realized their destituteness on Allah. They only felt it through the guidance given to them by their murshids. This may be a little shameful for some people but
we are learning to be children on this road. The teachings I actually learned come from my children. My youngest child was 5 at the time I was divorced and he was very upset. I took him for a stroll and I told him that his middle name was Samuel, meaning the one who listens to Allah. He told me "Dad, I do not listen. I communicate" while pounding on his chest. Sufism has always been out there but we learn it through a communication with Allah from the heart. I am looking forward to establish that communication with Allah."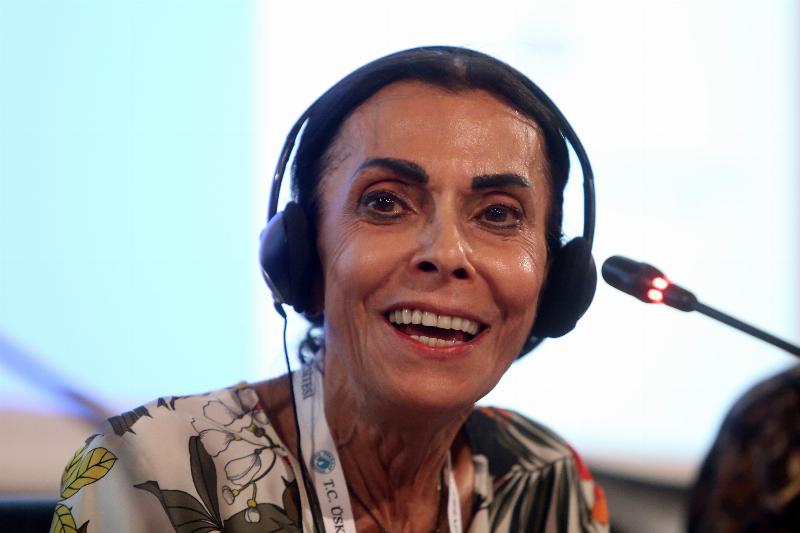 Cemalnur Sargut: "We established a great deal of accomplishment in 4 years."
Sufi writer Cemalnur Sargut stated that the Üsküdar University Institute for Sufi Studies, established in 2014, has established a great deal of accomplishments in 4 years and shared that there are 120 students in the master's program.
Sargut said that there are also minor courses within the program and 2 thousand 300 certificates were awarded. Sargut continued, "After 100 years, it will be understood that a revolution is made when Sufism is studied in every department and yet the divinity knowledge is not neglected."
Üsküdar News Agency (ÜNA)
17.07.2018 14:37