Üsküdar University meets with the prospective students in Germany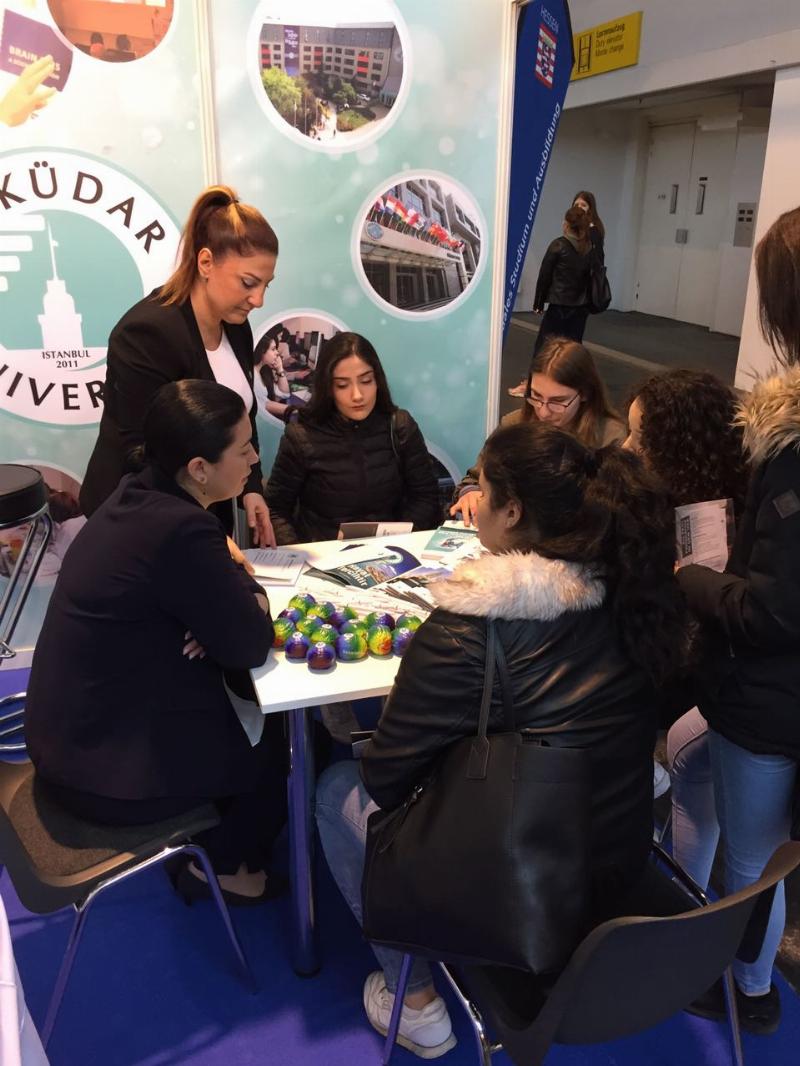 Üsküdar University has not left out our citizens living in abroad. Üsküdar University offers the opportunity for those who cannot study abroad or wish to continue their education in Turkey, to register without any examinations and continues to inform the prospective university students in fairs and meetings attended.
Candidates who wish to take advantage of the non-exam University entrance opportunity will be able to attend the promotion days to be held in Duisburg on June 23, in Krefeld on June 24, and in Munich on July 8.
Candidates will receive all the related information about the departments they decide to study and the opportunities offered by Üsküdar University.
Candidates can attend the meetings free of charge and meet with the experts to make the right choice for their future, the education system in Turkey, and will find answers to questions about issues such as their choice of profession.
Success derives from making the right choice
Öznur Özcan Yıldırım, the European Representative Manager of Üsküdar University, emphasized the fact that the way to succeed in life is to make the right choice. She stated that Üsküdar University expects the candidates to attend the meetings and said, "Üsküdar University obtained an important place in Turkey's academic environment in such a short time."
"President Prof. Nevzat Tarhan and academicians who are expert in their fields have accomplished many firsts in education and health. Üsküdar University has become one of main preferred universities by the candidates."
"NPİSTANBUL Brain Hospital, which has been serving for 20 years in health care arena, offers a wide range of internship opportunities to the students of Üsküdar University, being the 2nd brain hospital in Europe and the first accredited brain hospital of the world. We look forward to educating our candidates who will construct their careers with the experts in their fields, and take a first step towards a successful future."
"Whatever is on your mind that are university related, you can find the answers in Üsküdar University. Üsküdar University's infrastructure that offers dozens of laboratories ranks within the most preferred top 5 foundation universities in Turkey."
She continued as "A successful future can occur with correct choices. Üsküdar University offers scholarship, training and internship opportunities that enable you to realize your dreams. Take your place at Üsküdar University, the brain base of Turkey."
Üsküdar News Agency (ÜNA)
07.06.2018 14:48