"Beauty and cruelty are in the same place in the human world"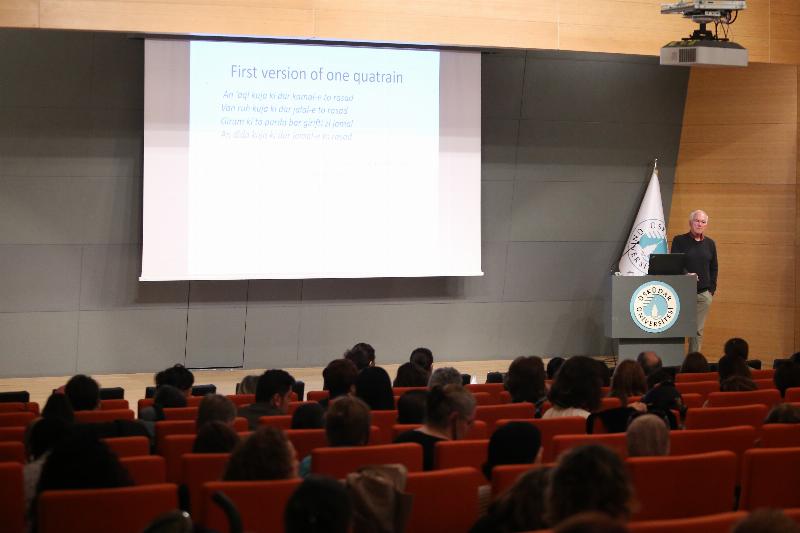 Duke University Faculty Member Dr. Bruce Lawrence held his second conference at Üsküdar University.
Prof. Lawrence evaluated the importance of translations and intercultural words as well as the logic of Barzakh in his conference titled "Translating Sufism: the Challenge of Barzakh Logic" in Nermin Tarhan Conference Hall.
In the conference, which attracted many attendees, Prof. Lawrence emphasized how Barzakh logic open a new perspective to intercultural and stated "Logic of Barzakh navigate between two cultures. It is about opening up one language to another. While translating from Persian to English or other languages, the same state of mind should be conducted. Whatever the meaning is in Urdu then the same meaning should be passed to English."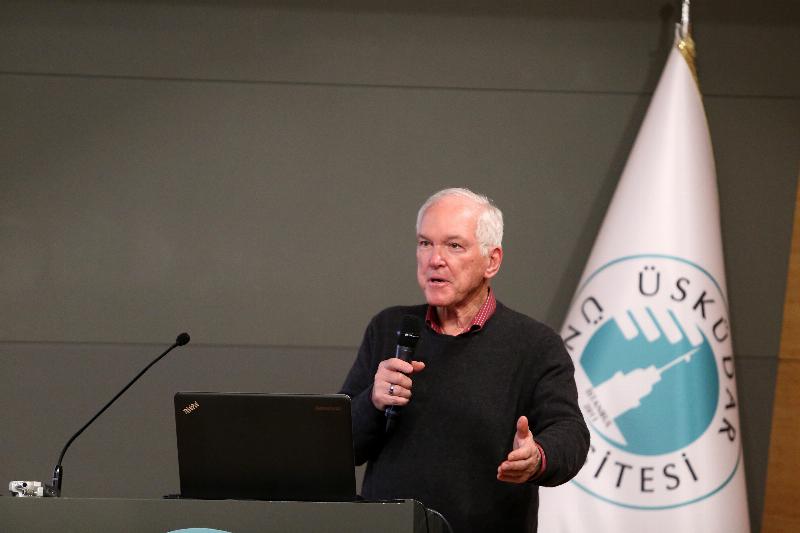 Indicating that beauty and cruelty are in the same place in the human world, Prof. Lawrence said, "Beautiful can be cruel and cruel can be beautiful. There must be an intention here. The heart should be in this. The poet or the translator should obtain a right intention." The conference ended with a Q & A session focused on examples of translational differences to British English and to the American English.
Üsküdar News Agency (ÜNA)
12.04.2018 11:51