Üsküdar University Received Great Interest From Foreign Students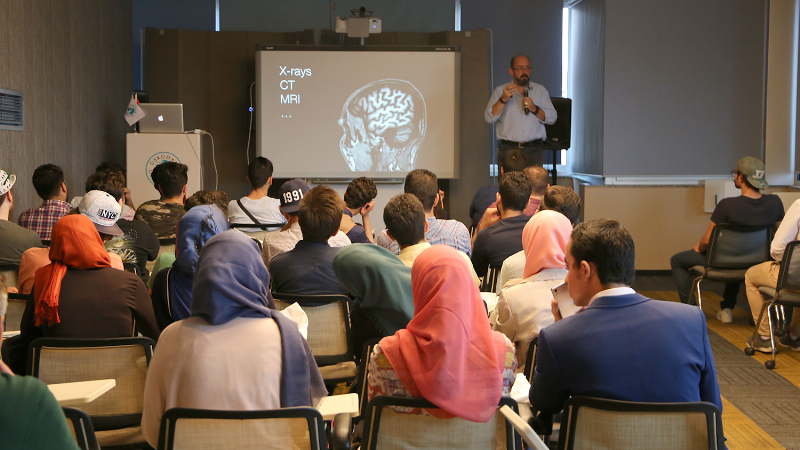 Üsküdar University, which has spent an intense period of introduction days for the 2017-2018 academic year, continues to welcome guests from various countries of the world. The visitors are student candidates from Egypt and Syria, many of whom reside in Istanbul.
Students were particularly interested in psychology and engineering departments and visited the university campuses, laboratories and TV studio.
After the visit, Üsküdar University, Department of Neuromarketing and Humanities and Social Sciences, Department of Psychology academic member Prof. Sinan Canan. He gave a brief conference to the students and the students show a great interest in the information he provided.
After lunch, Üsküdar University ERASMUS and External Relations Coordinator Emre Üçsular met with Egyptian and Syrian students to give them information on the departments of our University, opportunities abroad and social life.
Üsküdar News Agency (ÜNA)
21.07.2017 09:32