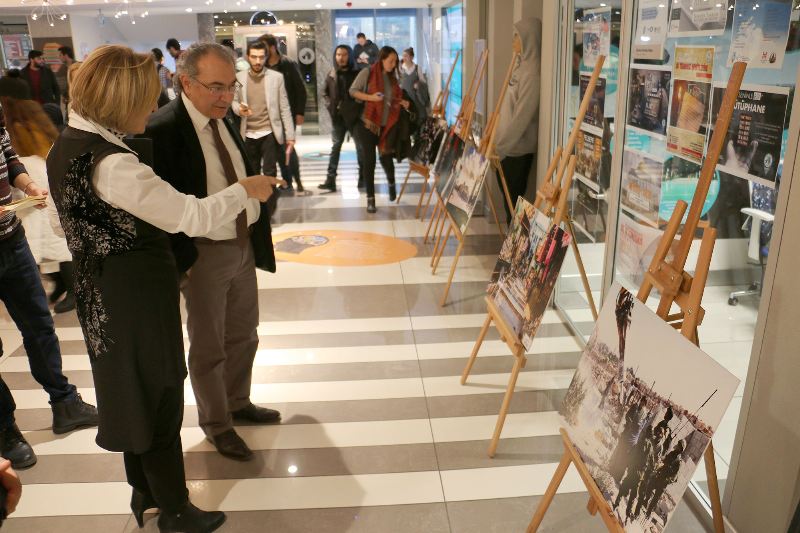 President of Üsküdar University, Prof. Nevzat Tarhan visited the photograph exhibition that was specifically about Jerusalem and Masjid al-Aqsa. The exhibition was held at the Üsküdar University Central Campus by the International Young Activists Association. Prof. Tarhan, who received detailed information about the exhibition, stated that the incidents that have been going on for a long time in Jerusalem, will hopefully end promptly.

Prof. Nevzat Tarhan and his retinue visited the photograph exhibition which was presented in the lobby area of the Central Campus.

Jerusalem and Masjid al-Aqsa, a photograph exhibition that was aimed at drawing attention to the lives of the Palestinian people and raise awareness of the conflicts that have taken place over the years, will last for 1 week.

The photograph exhibition, "Our first Kiblah Masjid al-Aqsa" that presents the most striking photos of the conflict attracted a great deal of attention by the students.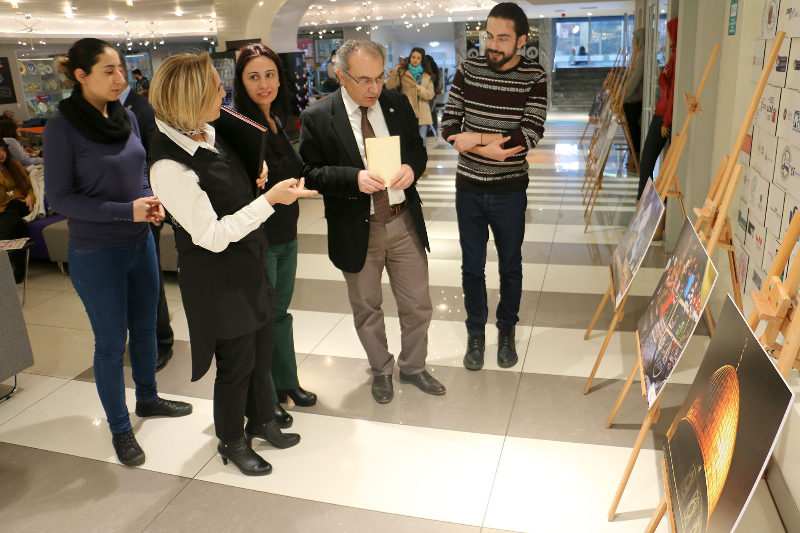 Üsküdar News Agency (ÜNA)