Medical Genetic Specialist Prof. Nesrin Erçelen will Develop Medication for the Important Study Long Covid
Medical Genetic Specialist Prof. Nesrin Erçelen, whose scientific studies on this subject were among the top 10 studies in the world, treated Covid-19 with stem cells with her team in the first period of the pandemic, and Prof. Erçelen is preparing to break new ground in the world, now but this time with the treatment of the prolonged effects of the Covid virus.
Üsküdar University Faculty of Medicine Department of Medical Genetics Instructor Prof. Nesrin Erçelen started a major scientific study to develop protective biological medication against Covid-19 and similar virus infections using stem cells. Prof. Erçelen and her team will investigate whether human stem cells, which have shown successful results in the treatment of Covid, can be used to protect against the side effects of the virus.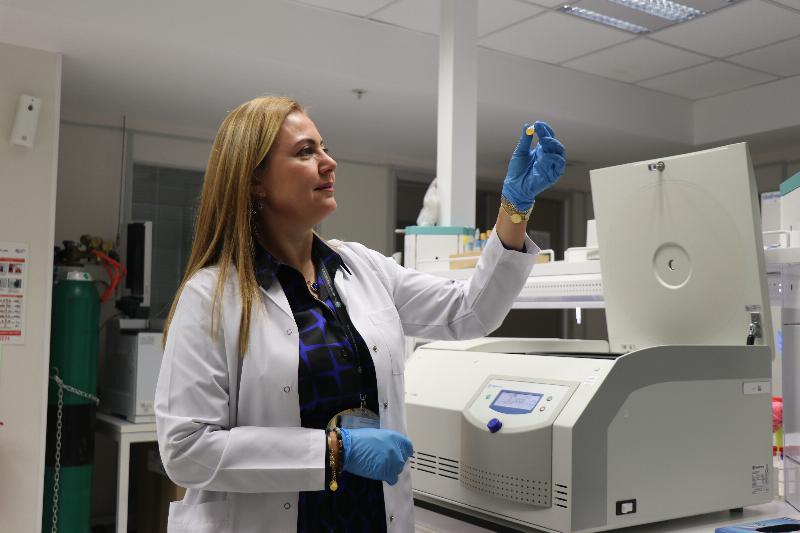 Endless pandemic long covid
While the Covid-19 pandemic slows down compared to previous years, a "silent pandemic" still exists all over the world: Long Covid or Prolonged Covid... After 3 years, we saw that some complaints continued for months, that the disease was not just a flu and that it did not go away just like the flu. After Covid, we see sudden heart attacks, heart disease, permanent lung infections, coughs, kidney disease, joint and rheumatic diseases, rashes, skin lesions and also very serious nerve damage in many people. Paralysis, epilepsy, neurological findings that have never been seen before, widespread or local pain in the body, personality disorders, psychiatric cases, temporary hallucinations, hearing and vision losses, ongoing taste and smell disorders are experienced. In other words, this disease can leave us with permanent damage.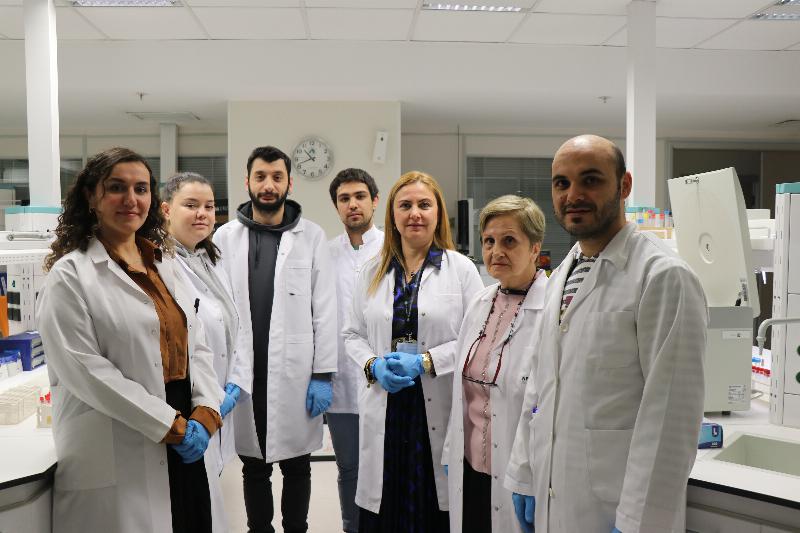 Covid is a disease that disrupts genes
Stating that Covid-19 is not only a virus disease, but also a permanent infection that disrupts genes, Prof. Erçelen said, "The virus can bind its genetic structure to our body, and it not only causes a disease against ourselves with its genomes, especially by disrupting the control of the immune system, but also affects all the systems. Therefore, even though Covid is recovered, its side effects continue as Prolonged Covid."
Expressing that one's own immune cells are out of control against the human body during Covid infection, Prof. Erçelen stated, "In our experience so far, we have learned that Covid cannot be treated with old system medication because we can only treat a virus that causes the system to break down with another medication that can control the entire system, which are also biological drugs. We treated the disease with stem cells when the infection was seen densely. We used stem cells, which are called mesenchymal stem cells that spread throughout the body. These are cells that immediately act and provide healing when a situation that will harm the body occurs. When the mesenchymal stem cell enters the body, it works just like the Internet. It recognizes the molecules secreted by immune cells that are overproduced, out of control, and goes there.It establishes a signal link between its own stem cell code and the immune system stem cell, and corrects the out-of-control genomic structure of the immune system. However, in some cases, their doses are not enough and they cannot act immediately. We and other groups have turned these cells into medicine and given them to patients, and stem cell therapy has become a medication option in Covid with the high recovery rates seen, together with the work of other groups in the world.". Prof. Erçelen stated that many people lost their life due to the stroke, heart attacks after the Covid infection and that many people suffered from diseases that impair their life quality of life. Prof. Erçelen said "Long Covid has become the new problem at the beginning of the world. That's why, after using stem cells as a medicine in the treatment and achieving success, we started to think about whether we can use it as a preventative one. We have obtained the necessary permissions from the Ministry. We compare the group that we treated with stem cells and the other patient group that were treated without receiving stem cells. We will examine which group has more side effects, which one has no infection. This study will last for 6 months to 1 year. It is a tremendous study and a study in which many scientists working on the treatment of Covid's side effects from different fields will work together, and some of the genetic studies will be carried out in the Üsküdar University Pharmacogenetics Laboratory.".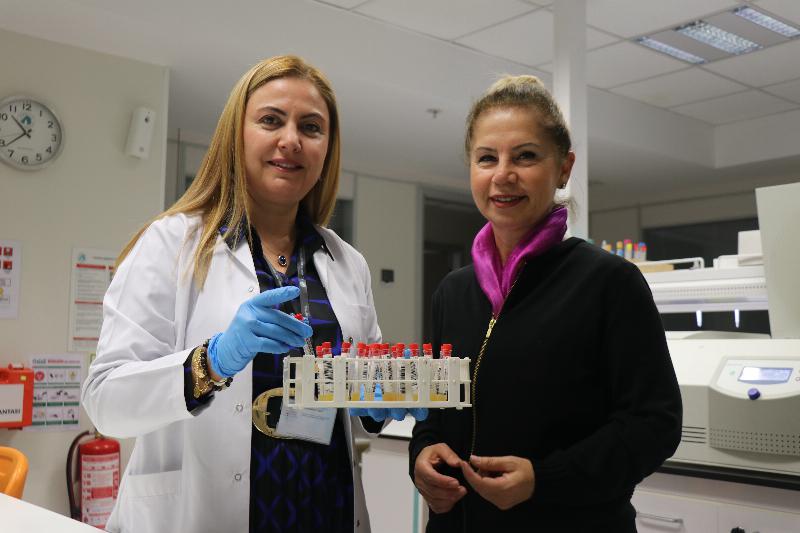 Hope for a new cell therapy to replace vaccines arises
Prof. Erçelen explained that vaccines are effective against viruses, however, it is constantly changing and effective vaccines against the virus are sometimes insufficient. Prof. Erçelen said, "in this case, we set out to see if we can plan a new protective cell treatment that fights against all viruses and will allow us to fight against future diseases. We need to prove this scientifically. Türkiye's infrastructure and legal regulations are both very suitable for this. We are a fortunate country. We will continue our work in our R&D laboratory, in our pharmacogenetics laboratory, starting right after these results.".
Collaboration proposal from Mayo Clinic
Indicating that these studies are a first in the world, Prof. Erçelen said, "That's why there are very serious clinics that want to cooperate with us. Now we can name them. Mayo Clinic is one of them.".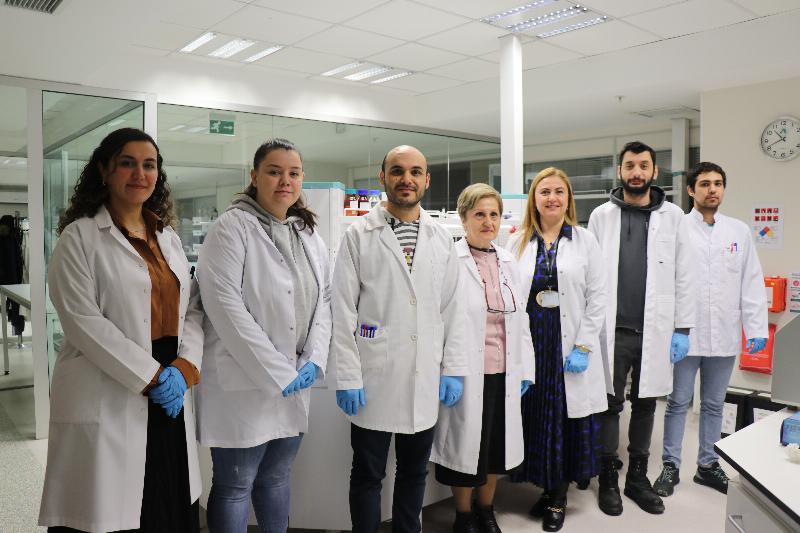 It leads the stem cell therapies among the top 10 in the world
One of the groups that make stem cell therapy, which allows stem cell therapy to be among the medicine and treatment options in Covid, is Prof. Nesrin Erçelen and her team. The study of the Erçelen group, which is among the top 10 among 1200 studies conducted in the world, shows that over 80% success is achieved in the treatment given during cytokine storm, and 40% success is achieved in intubated patients. Highlighting that there are hundreds of patients undergoing stem cell therapy in Türkiye, Prof. Erçelen said, "We followed 210 of them before and after their treatment. There are 10 studies in the world that have been followed in such a way, controlled, shown to be beneficial and not harmful. One of them is ours. There are 734 patients who were treated and followed up at certain doses in this way, 210 of them are ours. In other words, we have treated one-third of the patients who received standard stem cell therapy in the world and benefited.".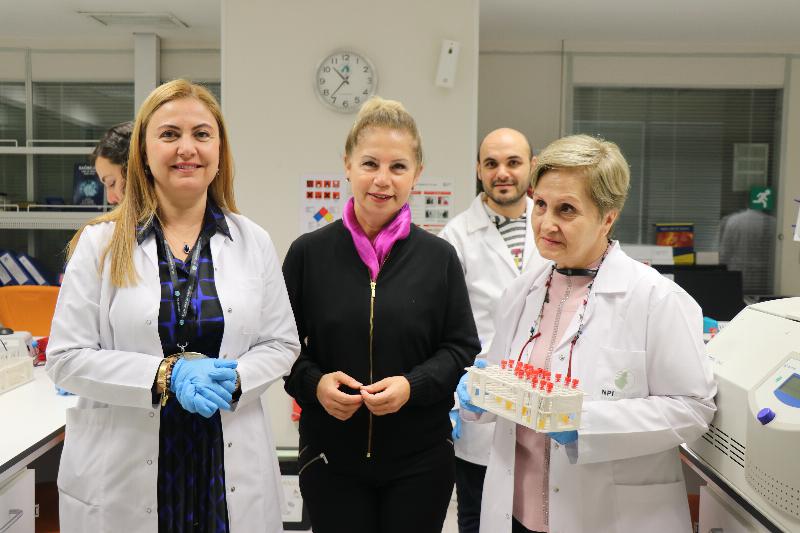 We can live up to 140 years with preventive medicine
Stating that the 21st century we are in is an era of biotechnology and genetics, Prof. Nesrin Erçelen said, "in the human genome project, the entire DNA code of the person was deciphered and medicine became personal in 2000. We can distinguish one person out of 8 billion in the world by looking at it. We can plan a special health service for an individual, we can choose the doses and the doses of special drugs for a person and we now have the opportunity to measure the risks a person brings since their birth and treat it before the disease occurs. This is why we can now say that if we can use these preventive treatments, we can say that the human lifespan can be medically 140 years and higher. Our genetic structure is 40 percent effective in the emergence of diseases. However, our genetic structure, which we call epigenetics, has an impact. Environmental factors, what we eat, drink, air pollution, including hormones in the womb, the drugs we use, our habits affect our DNA by 60%. Therefore, if we know our own risks and determine both preventive treatment and healthy conditions accordingly, we can reduce our lifespan, aging, and increase our healthy life. We call this preventive medicine.".
Health and genomic medicine are a governmental strategy
Prof. Erçelen said, "We have seen major pandemics such as Covid that affect the economy, defense, social life and our future. Genomic science is not only about people but also all living things, plant species, climate, future drought. That's why we need to focus on this issue as much as possible and our government even a little bit more. Both our academy and our private institutions need to take care of it more intensely. The 5 richest people in the world founded a biotechnology company two years ago, and the company with the largest budget ever established... It is both revenue-generating and strategic."