"Families at the University, a project like vaccination"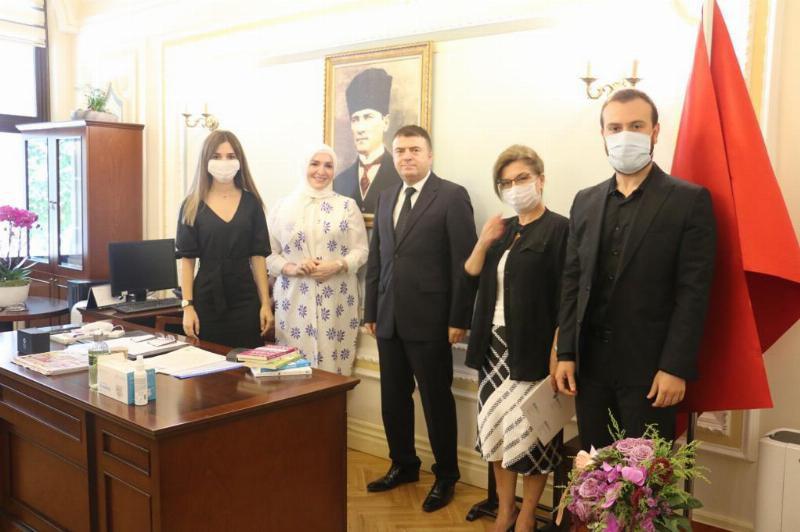 Families who set out with the goal of building the "Conscious Individual, Healthy Family, Strong Society" model visited the Istanbul Governorship once again to discuss the details of the project executers at the University. The delegation met with Deputy Governor Abdurrahman Inan at his office. Deputy Governor Inan used his expressions, for Families at University project like; "This project carried out by Uskudar University is a great advantage. Individuals may avoid going to a psychologist. I think the project will be an invisible project like a vaccine that fulfills an important need."

Under the leadership of Prof. Dr. Nevzat Tarhan, the Founding Rector of Uskudar University, support for the Social Innovation Project to The Families at University which was implemented in cooperation with Uskudar University and its application partner NPISTANBUL Brain Hospital, is increasing day by day. NPISTANBUL Brain Hospital Board Member Firat Tarhan, Project Coordinator Expert Clin. Psych. Cigdem Demirsoy, Project Consultant Dr. Nebiye Yasar and Exp. Clin. Psych. Ozgenur Taskin met with Deputy Governor of Istanbul Abdurrahman Inan at his office. Project coordinators informed Abdurrahman Inan about all aspects of the project.
Üsküdar Haber Ajansı (ÜHA)