Uskudar University at the 2020 ECNS Congress
Uskudar University attended the "Update on Clinical Use of Neuromodulation in Neurology and Psychiatry" at the EEG and Clinical Neuroscience Society (ECNS) 2020 Congress hosted this year in Munich / Germany. Under the leadership of Founding Rector Psychiatrist Prof. Dr. Nevzat Tarhan, as well as Prof. Dr. Kemal Arikan and Prof. Dr. Baris Metin have also participated in the congress and discussed the results and studies were carried out at NPISTANBUL Brain Hospital and internationally on the applications of TMU treatment in psychiatric diseases.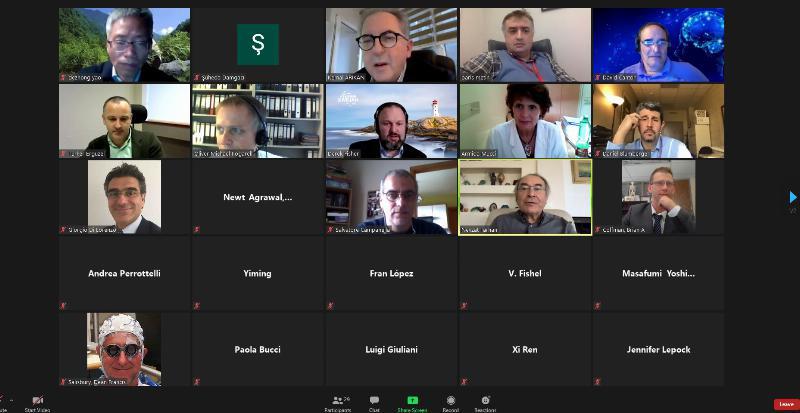 Prof. Tarhan shared deep TMU treatments and pre/post-treatment comparative QEEG changes in OCD with his presentation titled "Deep TMS in Obsessive-Compulsive Disorder" to the session.
Faculty Member of the Department of Mental Health and Diseases, who took part in the same session Prof. Arikan contributes with the statistical analysis of deep TMS applications and QEEG change in OCD, Depression, and Post-traumatic stress disorders with the title of "Deep TMS related QEEG changes in OCD, Depression, and PTSD and their clinical correlates", while Assoc. Dr. Baris Metin examined the effectiveness of TMS treatment in the treatment of Tinnitus, which is becoming more common, with his presentation titled "TMS for Tinnitus Treatment". As the session was continuing with Dr. Daniel Blumberger's "Advances in the use of theta-burst stimulation for the treatment of depression" and Dr. David Cantor's "QEEG Guided Neurofeedback" presentations, it was completed with the questions and contributions of more than 40 international researchers.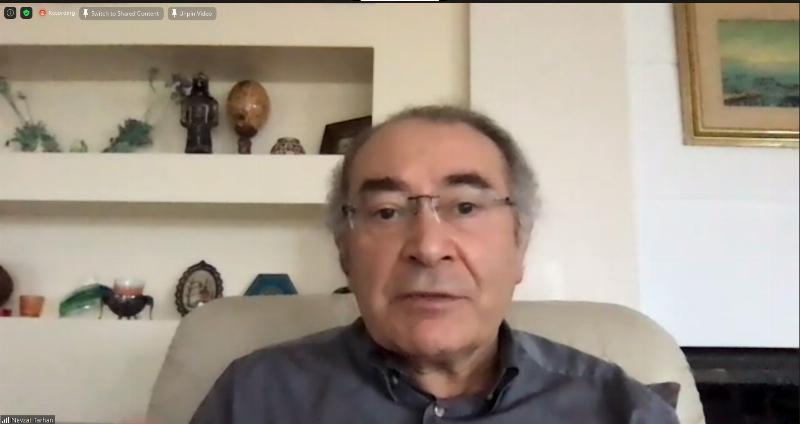 "Collaboration is required"
Drawing attention to the issue of the brain and computational function at the congress held online due to the pandemic, Prof. Tarhan emphasized the importance of a multidisciplinary approach: "Neuroscientists and computer engineers, health physics and health informatics must work together with the brain-computer interface, blue brain project and genetic engineering techniques in the neurotechnology laboratory."
"The history of TMS in psychiatry"
Providing information about the work of Uskudar University and NPISTANBUL Brain Hospital, Tarhan drew attention to the history of TMS in psychiatry. Tarhan spoke as follows; "The patent was given in 1908 in Vienna. But this was not a new idea. The modern rTMS was invented in 1985. Acute focal rTMS turned out to be neurohormones and mood-altering. Case reports of mood effects on the peak of out of focus TMS were presented. The open study followed by a randomized study of 2-week daily left prefrontal rTMS. The FDA first approved rTMS for a Depression in 2008. The FDA first approved rTMS for Addiction in 2013. The FDA approved dTMS for OCD in 2018."
Prof. Tarhan will present their studies on the Covid-19 pandemic and its effects on November 21, 2020, at the Society for Brain Mapping and Therapeutics (SBMT) congress, together with Dr. Babak Kateb, Farhad Taghi Zadeh, Prof. Dr. Nesrin Dilbaz, and Assoc. Dr. Gökben Hızlı Sayar, in the session titled "Covid-19 Pandemic and its Impact on Neuro-Psychiatric Disorder and Global Mental Health: How should we Predict and Prevent Global Pandemic of Mental Illness".
Üsküdar Haber Ajansı (ÜHA)