Actor Tuncay Çağıl met with the students of Audiology and Audiometry Program
Actor Tuncay Çağıl, well-known with the series called Diriliş Ertuğrul, gathered together with Üsküdar University students. Çağıl hosted by Faculty of Health Sciences Audiology and Audiometry Programs shared his experience about his profession. The meeting receiving great attention by the students was held in Üsküdar University Nermin Tarhan Conference Hall.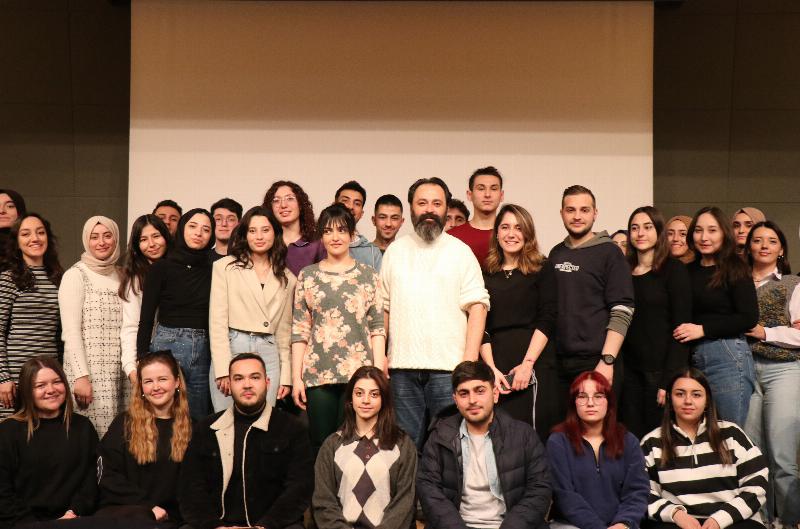 In the seminar held within the scope of University Culture course, topics such as empathy skills, being respectful to patients and bringing out imaginative thoughts of students were explained to students interactively.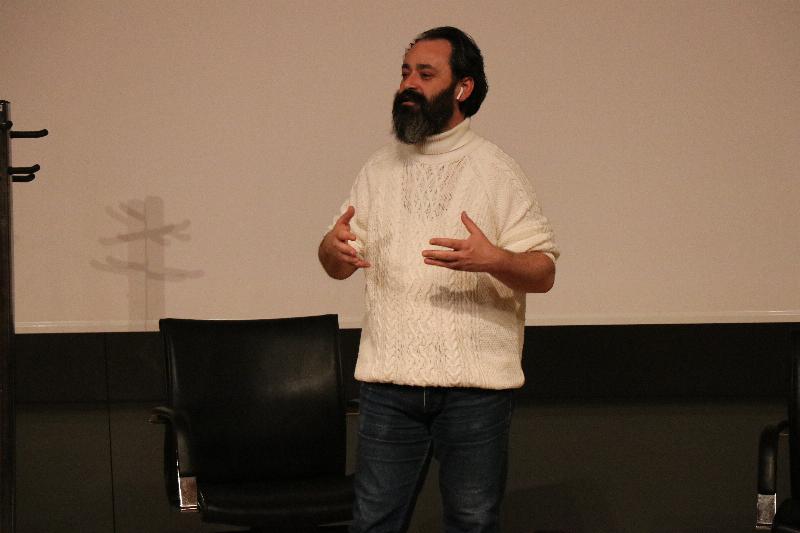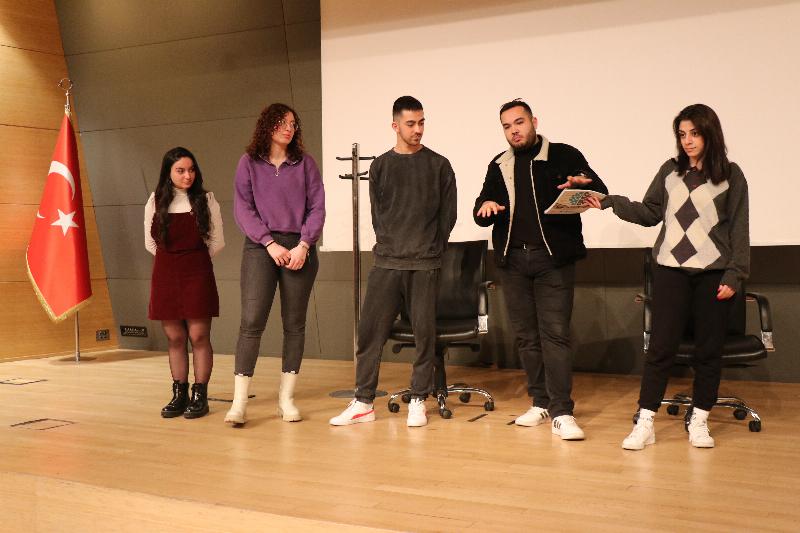 "Not getting excited means losing the spirit of that state of mind"
Talking about management of excitement on stage, Tuncay Çağıl said that the most outstanding point in being an actor is to keep excitement and energy alive all the time. Çağıl said that "If you lost your excitement about this job, do not do it. Not getting excited before going on the stage means that you lost the spirit of this job. It is not about being professional. The more professional you are, the more excited you will be.".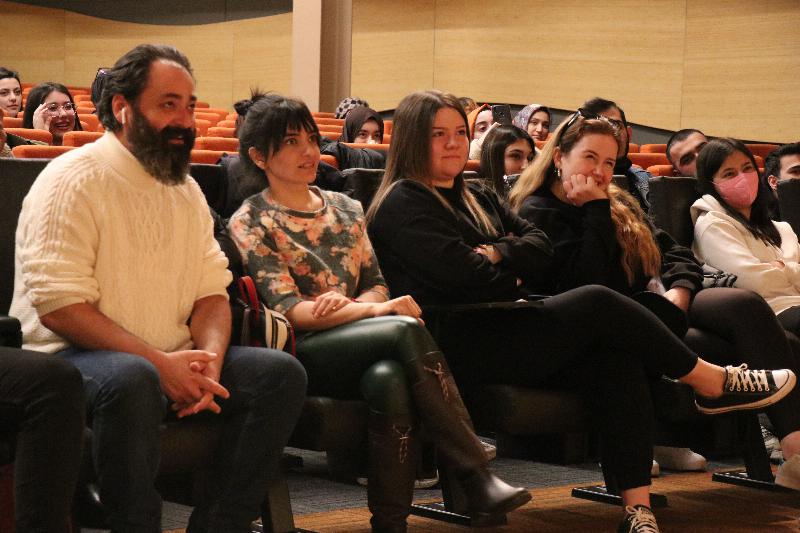 "As audiologist you must empathize with people, rather than numbers"
Tuncay Çağıl, who took part in a theater play about the detection of early hearing loss and providing children to as many hearing aids as possible at an early age, made evaluations about the play. Çağıl stated that "It is a great handicap that hearing loss in our country is ignored and not noticed by parents. As audiologists, you need to empathize with people outside of numbers, because life is not just about numbers. We saw this in the example of the last earthquake we experienced. Human life is not made up of numbers. On paper, you can do everything in numbers, but as soon as you have a mutual dialogue, those numbers are eliminated, the people in front of you carry a soul and you can communicate with them mentally. My goal here is to find the answer to the question of how we can reach children and adults in a sincerer way.".
"Awareness can be raised in people through acting"
Expressing that the only goal cannot be 'to be a good actor' in acting, Çağıl said that "Our profession is a material in our hands. Awareness can be raised in people via this profession. For example, it can be used to transfer hearing devices to individuals especially who are children or in a young age. Our play actually has begun by thinking how we can make this entertaining. If we can convey this to people in the most entertaining way, I believe that the feedback will be more. It will be very useful regarding your profession, as well. Our aim is to transfer the fruit fresh constantly before it drops to ground and goes bad.".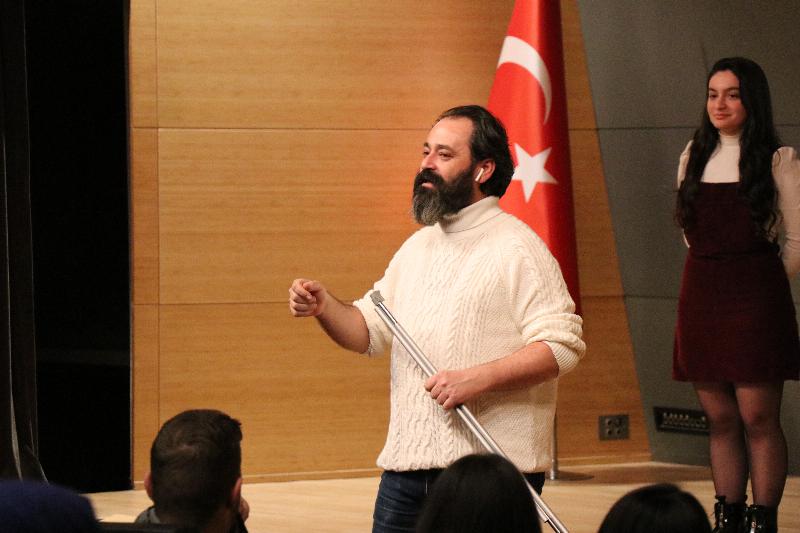 Didem Şahin Ceylan: "Our is not only teach Audiology but also to show how to be a quality human"
At the end of seminar, Faculty of Sciences Audiology Department Head Asst. Prof. Didem Şahin Ceylan thanked actor Tuncay Çağıl for his participation in the seminar held in Üsküdar University. Ceylan said: "As an individual, our aim is not only to teach Audiology. It is also to show how to be a quality person. We strive to show this. We try to achieve this with our sincerity, with our statements. I thank you so much to dear Çağıl for his excellent seminar.".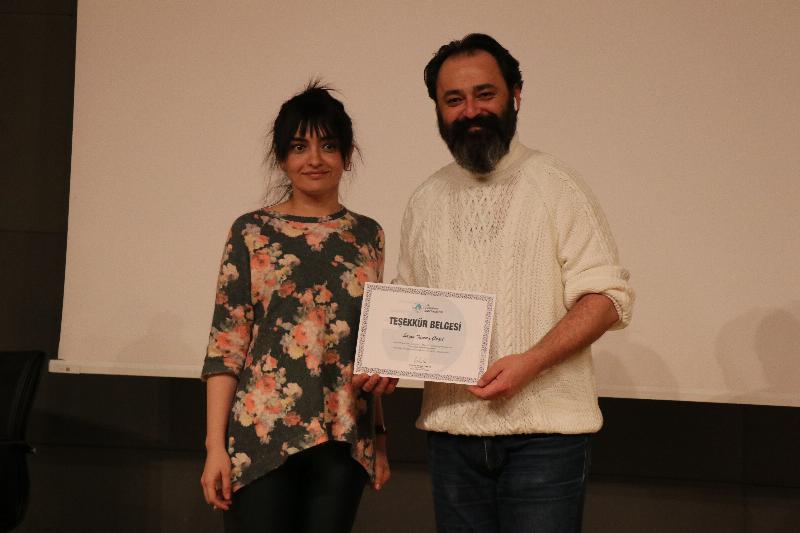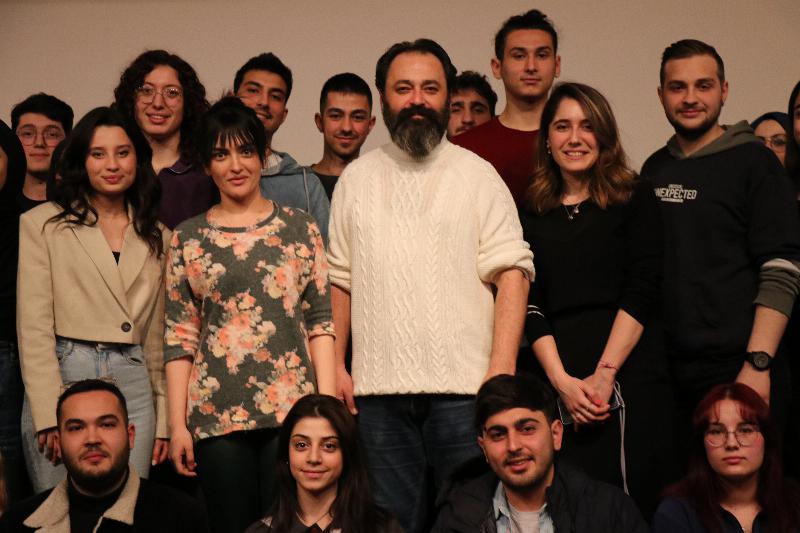 The seminar ended with a group photo.
Üsküdar News Agency (ÜNA)