Prof. Dr. Nevzat Tarhan: "The internet should be used for litigation, not for ego gratification"
EUnder the direction of the Center for Strategic Studies of Defenders of Justice And the Association of Defenders of Justice, Uskudar University carried out a meeting and certification program for the "Unity For the Future in Our Civilization Geography" project. Prof. Dr. Nevzat Tarhan, Founding Rector of Uskudar University, who spoke at the program attended by the project executors; Pointed out that if we want unity in the geography of civilization, we should not use the internet to express exquisite satisfaction, egos, not to expose ourselves, but to tell our cases. Tarhan, who is the name father of the project, noted that with 'Unity for the Future in Our Civilization Geography', we are based on returning to the original root of our civilization.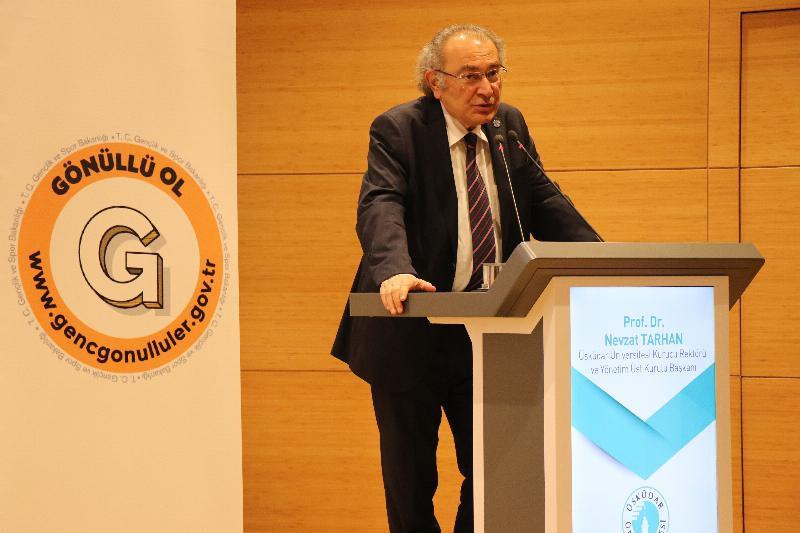 Project operators participated physically and online in the program, which was held in Nermin Tarhan Conference Hall and moderated by Project Coordinator Nurullah Yusuf Ergur.
Nurullah Yusuf Ergur: "Our project was recognized as successful with a score of ninety-eight out of a hundred"
Project Coordinator Nurullah Yusuf Ergur, who talked about the purpose and development process of the project, said; "I call it a dating program because even though we started our project activities months ago, it will be our first face-to-face activity. We designed all our projects online in 2020 under pandemic conditions. I would like to thank Uskudar University for hosting. Our project was recognized as successful with a score of ninety-eight out of a hundred. Our application category was projects aimed at improving personal development and interpersonal communication skills."
Nebiye Yasar: "The youngest of the 300 coordinators is in this project"
Project Consultant and 'Project Culture and Entrepreneurship' instructor Dr. Nebiye Yaşar mentioned that these three projects bring young people to the forefront. Yasar told; "In 2020, we went to the Ministry of Youth with three projects and all three passed. One was therapeutic brain mapping and it didn't have any projects. We won its first project and it got a pretty high score. It was the 'My Support with You' project and it was carried out in a co-run with the Hospice (Darulaceze). Has been chosen as the sample project by the Ministry. In December, we will talk all together to our President with our instructor Sir Nevzat. Our second project is the project of the Center for Strategic Studies of Defenders of Justice, which is very important to me. Because it was the center's first ministerial project. In fact, I would like to say that 6,000 projects are being sent to the Ministry of Youth and 300 projects have been gated. Something more flattering in this project is that the project received a very high score, but the youngest of the 300 coordinators is in this project, is Yusuf. This means a lot more to me. In our other project, our "Studying at University, Studying at High School" project in the association of "Let's Hold My Hand", where our teacher is also the president. In this project, we have been together with great young people nationally and internationally. I'm so happy to get to know them and meet them."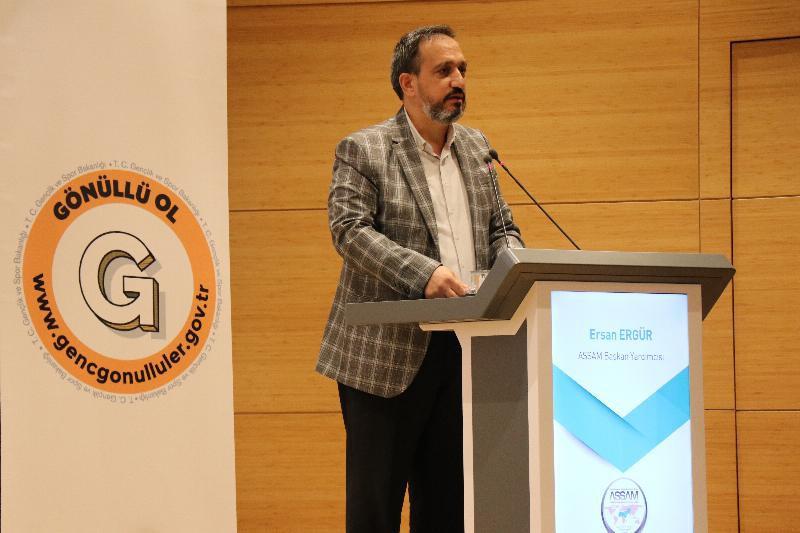 Ersan Ergur: "The biggest factor in its acceptance is its name"
Ersan Ergur, Vice President of the Center for The Defenders of Justice, said that the objectives of the Center for Strategic Studies and the name of the project were a huge factor; "I would like to point out that its name is the biggest factor in the acceptance of our project. Our project's name Prof. Dr. Nevzat Tarhan has especially laid our teacher. In the interview with the head of the department, we guessed that the inside of the project will be full as soon as we saw the name of the project. In the interview with the head of the department, we guessed that the inside of the project will be full as soon as we saw the name of the project."
Üsküdar Haber Ajansı (ÜHA)