Great Interest from Millions of Prospective Students and Their Families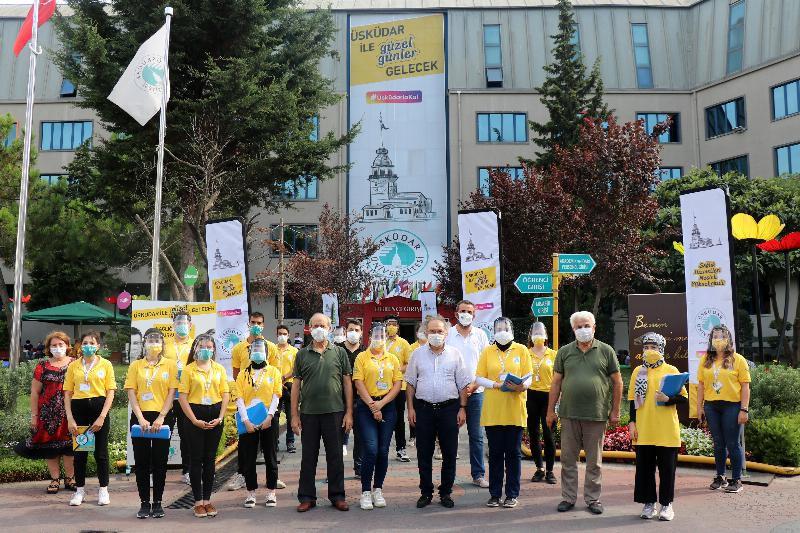 Uskudar University
, which entered the
2020 Preference and Promotion Period
under pandemic conditions, did not leave the candidate students alone this year, both face-to-face and through different digital media with the intensive measures it took. Thousands of university candidates and their relatives who visit campuses in full compliance with hygiene and physical distance rules are happy to receive preference-promotion service in a safe environment, while the university is proud to reach millions of candidates and their families through many different communication channels during this preference period.
As of March 2020, when the COVID-19 pandemic was observed in our country, the University of Üsküdar quickly adapted to distance education and continued its higher education continuously through synchronous (live) and asynchronous training given to students through different digital platforms such as ÜÜTV, ALMS, STIX, and ZOOM. The University continued its success in distance education on the 2020 Preference and Promotion days also. The first time in Turkey "Fi-jital University" concept, passing both physical and digital educational life that combines the most effective way Uskudar University, was also almost mobilized for prospective students will make a choice after the tough YKS marathon. The university, which strictly abides by all the cleaning, hygiene, and physical distance rules in its campuses in Üsküdar, in the heart of Istanbul, stood by the university candidates with more than a 100 "yellow T-shirt" students, promotion experts and academicians.
One-on-one interviews with more than 20 thousand candidates
Üsküdar University, which started to serve candidates in all of its campuses as of July 27, 2020, when the YKS results were announced, hosted thousands of candidate students and their families at preference centers during the 15-day promotion period and supported them in the right choice. Actively using digital media, the university communicated one-on-one with more than 20 thousand candidates through applications such as call center, live-support, Microsoft Teams, WhatsApp, 360-degree virtual tour. Founding President Prof. Dr. Nevzat Tarhan and the Chairman of the Board of Trustees, A. Furkan Tarhan, took care of all the academic and administrative staff candidates. Üsküdar University will continue to provide uninterruptedly preference-promotion services until Friday, August 14, 2020, when the official selection process ends.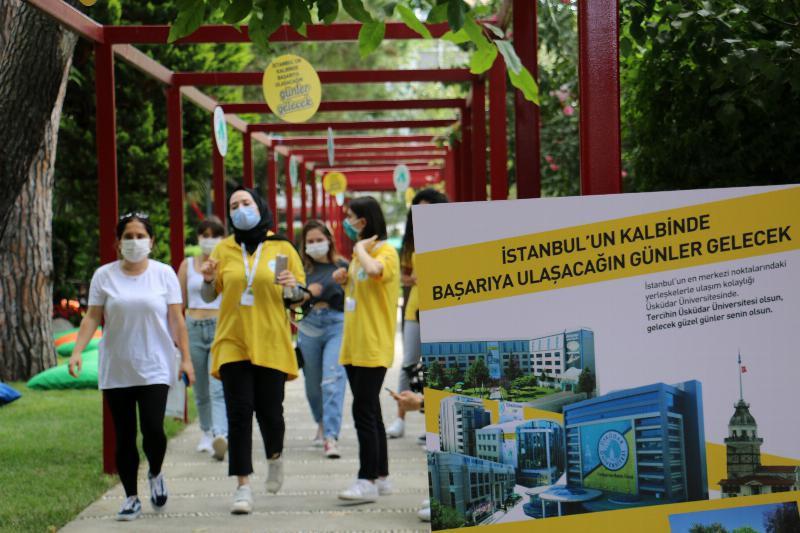 10 million record views on social media
The 28-second promotional film of Üsküdar University, which conducts active communication in social and digital media, has been watched 1 million 350 thousand times on the YouTube platform in just 15 days, breaking a record among universities. It was noteworthy that the number of views of promotional videos on Facebook and Instagram alone exceeded 10 million on social media.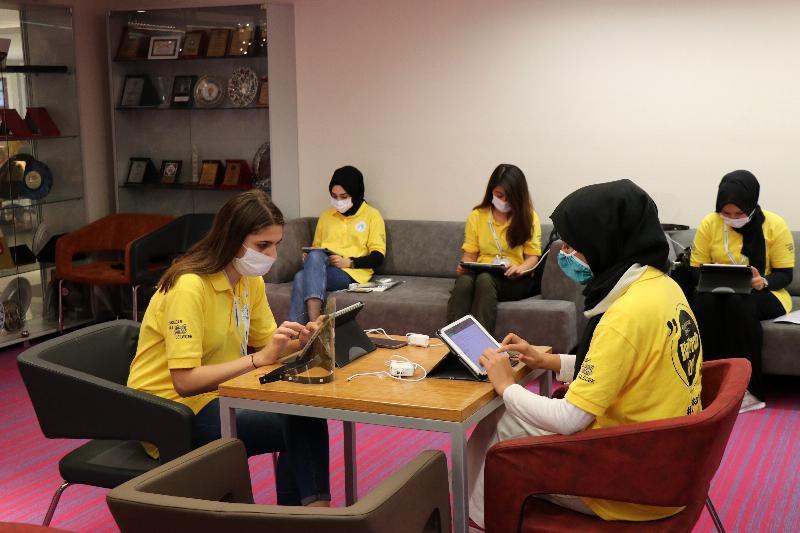 "Turkey's Fi-jital University" is waiting for new students!
Üsküdar University, which has always been with university candidates in this difficult period, is bringing the concept of "Fi-jital University" to life by combining face-to-face education and distance education in the most effective way in the new period and offering both physical and digital infrastructure to its students. Thus, "Üsküdar" students will walk confidently to a better future, knowledgeable, and well-equipped, regardless of the conditions.
Üsküdar Haber Ajansı (ÜHA)