Career Support at Uskudar University at Every Moment of Life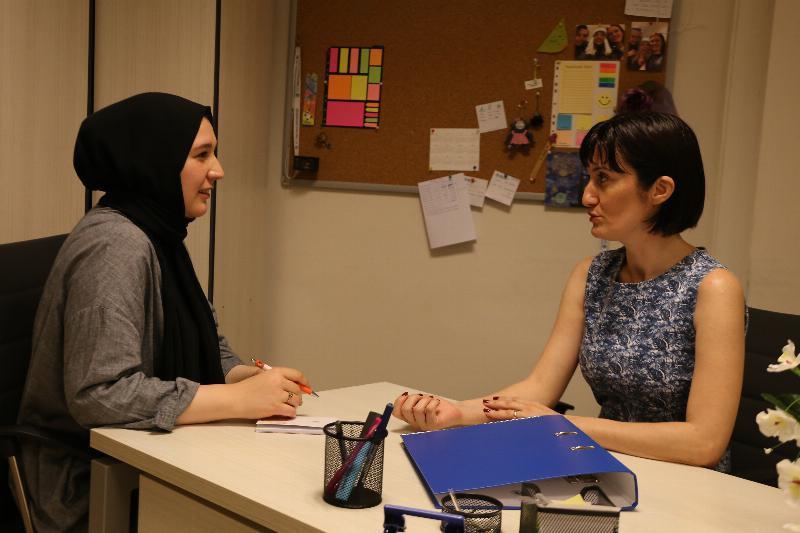 The career centers of universities play a major role in career planning, which is of great importance in the life of university students from the first day, they start their academic life to the day they have a job. What opportunities does Üsküdar University Career Center Directorate offer its students? Career Center Directorate Employment, Sector and Alumni Relations Manager Aslı Cevahir Arabacı Keleşabdioğlu answered the questions of Üsküdar News Agency reporter Şüheda Damgacı.
"Career Center Directorate provides support at three main points"
Could you give brief information about Üsküdar University Career Center Directorate?
"The Career Center Directorate is the directorate that supports our students and graduates in drawing career paths and is responsible for conducting all operations from application and internship processes to prepare for the sector. The Directorate basically provides support in three main points. Internships and practices, alumni relations, career counseling, and industry collaborations."
"Our students can get help from us in all processes related to their careers"
Which services of the Career Center Directorate can a student who started his education life at Üsküdar University benefit from until he graduates?
"Actually, we shouldn't limit it until we graduate. Because our directorate continues to serve our students even after our student graduates as well. Our student receives all kinds of support related to his career from the Career Center Directorate from the moment he enters our university. In addition, he continues his process after graduation. Our student can continue to receive service from Üsküdar University Career Center Directorate in every process related to his career since he is a family member after his diploma. When our student or graduate gets in touch with our directorate, they can access all kinds of information about internship and application processes, graduate relations, career counseling, industry and vocational promotions, career training.
Apart from these, we organize our students and alumni with the sector by organizing events such as career days and career meetings to get to know the sector through the sector collaborations we have done."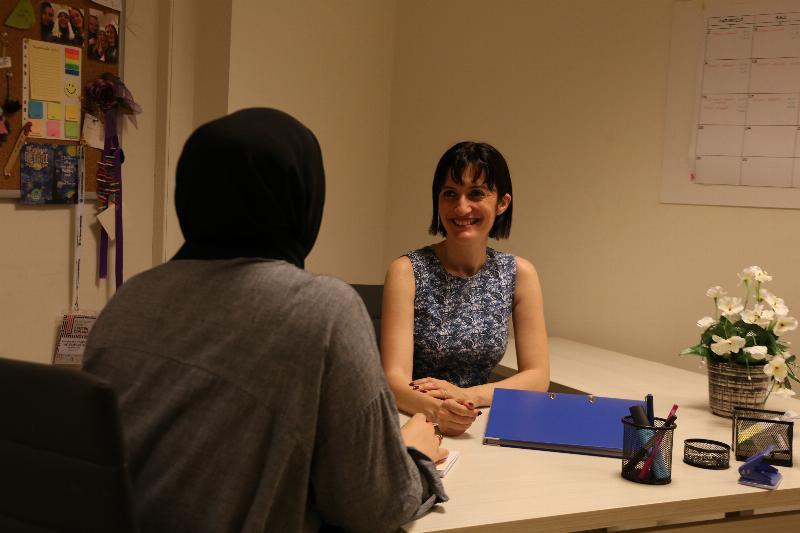 "We support our students for the field application"
What would you like to say about the application/internship opportunities?
"Our students engage in, in-field practices to transform their theoretical knowledge into practice in the field during the academic term at our university. As the Directorate of the Career Center, we also place our students in NPİSTANBUL Brain Hospital, state hospitals in Istanbul, public institutions or private institutions were we have contracts with them, in order to practice.
If the students are required to complete their graduation summer internship process, so they can complete this process at their own found institutions or hospitals. As the director of the Career Center, we support these processes of our students in our NPISTANBUL Brain Hospital, in Feneryolu and Etiler medical centers and our contracted institutions. In addition, we organize career days with the participation of many sector-leading companies within the scope of our sector collaborations. This event also provides important support for students to find an internship and place of practice. As the Career Center Directorate, we also support them in the paperwork processes.
Apart from that, if they want to do internship voluntarily, they can do their internship after the approval of their faculties. As the Directorate of the Career Center, we cover the insurance costs of volunteer internships as the school."
"We attach great importance to career planning"
Why is career counseling and planning important for students?
"Career planning; It is very important for our students not to have problems when they start their career. For this reason, we provide career counseling services in two separate groups as a student and as a graduate. Our Alumni Office provides services on the basis of resume counseling. Our graduates, who are in the employment process, then continue the career counseling process. Our students, on the other hand, can receive consultancy services regardless of the employment process. Career counseling; It includes career planning consultancy consisting of many sub-titles such as resume preparation support, profession, and sector promotions, personal competency determination, interview techniques support and building 21st century competencies. In summary, as Üsküdar University Career Center Directorate, we have provided one-to-one consultancy services to enable our students and graduates to get to know themselves, the industry, and professions.
By using the "Career Counseling Appointment Form" (
https://kariyer.uskudar.edu.tr/en
) on the web page of our Directorate, all of our students and graduates can get the consultancy service we mentioned."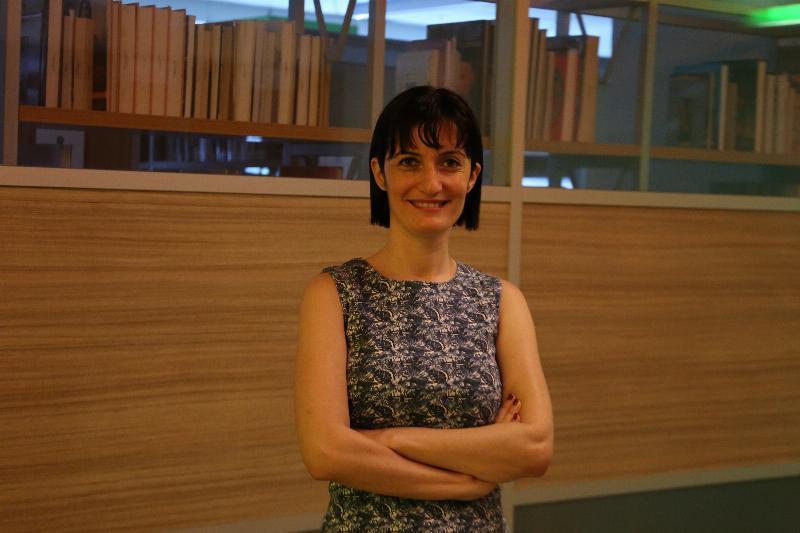 "We provide individual career planning support to our graduates"
What services can graduate students get from the Career Center Directorate?
"Every student who graduates from our university can receive consultancy from our directorate in individual career planning processes as long as they wish and need. One of these supports is resume consultancy for each graduate who filled out the appointment form on the web page of our directorate. Our graduate student who completes the form is contacted and an appointment is made for a meeting at the appropriate day and time. Consultancy services are provided and necessary corrections are made in preparing the CVs that are considered from the first and important pillars of a job interview. Our graduate students, who also request other stages of consultancy, are interviewed individually about the job interview and preparation process, and the details that will make them feel good during the interview. It will be sufficient for our graduate students who want to get consultancy on these issues to click the link (
https://kariyer.uskudar.edu.tr/en/appointment-form
) on the web page of our Directorate and to fill the form.
Another of our support is the alumni interviews that make our graduates who started their business life, to feel that we are together with them and that our other present students and graduate students also benefit from the success they have achieved. These interviews are published on our university's YouTube page and in collaboration with the Alumni Association website and LinkedIn pages and the periodic e-bulletin."
Üsküdar Haber Ajansı (ÜHA)