Witnessing Historical Moments in Hagia Sophia Prof. Dr. Tarhan: "If it serves peace, we can consider it as cultural historiography"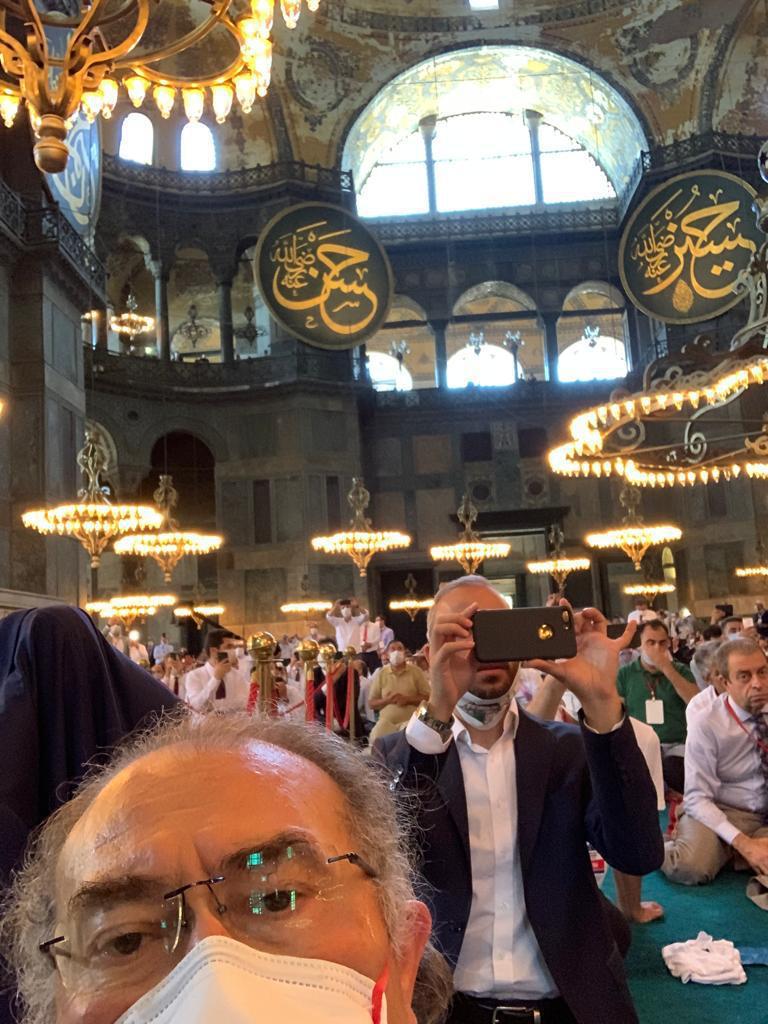 Üsküdar University Founding President
Psychiatrist Prof. Dr. Nevzat Tarhan
witnessed history by holding line during the first Friday prayer performed after 86 years in the
Hagia Sophia
. Tarhan shared the video from his Twitter account from inside the Hagia Sophia Mosque with the words "Hagia Sophia is a symbol of modernization by reconciliation with our own culture. If it serves peace, we can consider it as cultural historiography."
A historic day
There was a historical day in the
Hagia Sophia Grand Sacred Mosque
. The first prayer was performed after the sound of the adhan was raised from 4 minarets of the Hagia Sophia, which was converted from a museum to a mosque with the decision of the Council of State. With the participation of
President Recep Tayyip Erdoğan
, the
MHP (Nationalist Movement Party)
leader
Dr. Devlet Bahçeli
and state officials, the Hagia Sophia Grand Sacred Mosque opened with Quran recitations. President Erdoğan, while reading the Quran before the prayer, Head of
Religious Affairs
,
Prof. Dr. Ali Erbaş
also held the Friday Prayer. It was remarkable that Erbaş had a sword in his hand while reading the Friday sermon.
What does the sword mean in the sermon?
While the sword tradition of some mosques continues today, the sword tradition contains symbolic meanings in the Friday prayer and feast prayer sermons. The right-handed sword reveals its intention to "use it" and aims to intimidate the enemy. In sermons the sword is dealt with the left hand. This, in turn, is intended to 'reassure the friend'.
"Historical day" commentary from Prof. Dr. Tarhan
500 people were invited to attend Friday prayers at Hagia Sophia Grand Sacred Mosque. Among the guests, the founding president of Üsküdar University, psychiatrist Prof. Dr. Nevzat Tarhan was present also. Tarhan said in the video he took from in the mosque by sharing on his social media account after the prayer: "Hagia Sophia is a symbol of modernization by making peace with our own culture. If we take it as a cultural historiography, it serves peace".
350 thousand people attended
On the other hand, President Erdoğan, who also visited the tomb of Fatih (Conqueror) Sultan Mehmet after the first prayer performed in the Hagia Sophia Mosque, said after his visit, that 350 thousand people have performed the Friday prayer in the Hagia Sophia.
Prof. Dr. Nevzat Tarhan's video on the historical day:
https://youtu.be/nrjMaG97thI
Üsküdar Haber Ajansı (ÜHA)