ORCID ID: 0000-0002-4968-8286
Research Fields
Psychological Counseling and Guidance, Psychology, Education, Learning, Development
Short CV
He was born in 1963 in Kars and completed his education at primary and high school level in the same province. He graduated from Psychological Counseling and Guidance (BA) of Educational Science Department of Gazi University in 1985. He completed his MA degree with the thesis of "Parental Attitudes' Effect on Such Personality Characteristics" at the Social Science Institute of Gazi University in 1988. With the dissertation of "Effects of Group Counseling over Altruism as a Social Psychological Concept", he received PhD at the Social Science Institute of Atatürk University in 1994. After undergraduate graduation, he firstly served for Tokat Counseling and Guidance Center and then became the research assistant of the Educational Science Department of Atatürk University. He became Assistant Professor in 1994, Associate Professor in 1999 and Professor in 2005 at Atatürk University. Between 2009 and 2014, he continued his studies at Uludağ University. After his retirement in 2014, he is following studies at the Psychology Department of Uskudar University.
Education Status & Academic Titles
Supervised Graduate Theses
Üniversite Öğrencilerinde Otobiyografik Bellek özellikleri ile Aile işlevselliği Arasındaki ilişkiler, 2022.
Academic Activities > Publications
(ISI Web of Science Core Collection *) Toplam: 3
Academic Activities > Publications
(Other Scientific Publications) Toplam: 3
Academic Activities > Book - Book Chapter
Bilgeler Rehberliğinde Yetkinleşerek Mutlu Olmak İçin KENDİNİ BİLME, 2022.
Öğrenme Psikolojisi, 2019.
UYGULAMALI İSLAM (Harakani'nin İzinde Yunus'a Rehber Hoca Ahmet Yesevi Örneği), 2018.
Ahlak ve Gelişimi, 2018.
Okulda ve Sanal Ortamda Zorbalık ve Empati, 2018.
Academic Activities > Editörlük
e-Kafkas Eğitim Araştırmaları Dergisi, ISSN:e-ISSN 2148-8940, 2021.
Projects > Projects
Türk Kızılay Çocuk Programlarının Değerlendirilmesi, 2021.
Academic Activities > Congress - Conference Participation
4. Uluslararası Pozitif Psikoloji Kongresi, 2022.
22. Uluslararası Psikolojik Danışma ve Rehberlik Kongresi, 2021.
22nd International Psychological Counseling and Guidance Congress, 2021.
2023'e Doğru Türkiyede Din ve Değerler Eğitimi, 2021.
VI.Turkcess Eğitim ve Sosyal Bilimler Kongresi, 2020.
V. ULUSLARARASI EĞİTİM VE SOSYAL BİLİMLER KONGRESİ, 2020.
V. ULUSLARARASI TURKCESS EĞİTİM VE SOSYAL BİLİMLER, 2020.
FSMVU-EAK2020 EĞİTİM ARAŞTIRMALARI KONGRESİ, 2020.
İCoSReSSE, 2019.
TÜRK EĞİTİM KONGRESİ, 2018.
İnternational Conference on New Horizons ın Education, 2018.
Ulusal Rehberlik Ve Psikolojik Danışmada Güncel Konular, 2018.
Administrative Activities
Komisyon Üyesi / Member of Commission, Fakülte Disiplin Komisyonu, (2022 - Devam ediyor.)
Komisyon Üyesi / Member of Commission, Akademik Çalışmalar ve Süreçler Komisyonu, (2021 - Devam ediyor.)
Öğrenci Danışmanlığı / Student Adviser, 151-200 Öğrenci Danışmanlığı, (2019 - Devam ediyor.)
Merkez Müdürü / Head of Resarch Center, ÜDEMER, (2019 - Devam ediyor.)
Bölüm Başkanlığı / Head of Department, Psikoloji, (2018 - 2019)
Education and Training Activities
Gelişim Psikolojisi I (Yaz Okulu), (Undergraduate Degree /

2021-2022 Bahar

)
Öğrenme Psikolojisi (Yaz Okulu), (Undergraduate Degree /

2021-2022 Bahar

)
Öğrenme Psikolojisi, (Undergraduate Degree /

2021-2022 Bahar

)
Öğrenme Psikolojisi, (Undergraduate Degree /

2021-2022 Bahar

)
Gelişim Psikolojisi I, (Undergraduate Degree /

2021-2022 Güz

)
Gelişim Psikolojisi I, (Undergraduate Degree /

2021-2022 Güz

)
Gelişim Psikolojisi I, (Undergraduate Degree /

2021-2022 Güz

)
BM Sürdürülebilir Kalkınma Hedef Etiketleri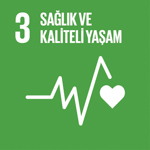 * ISI Web of Science Core Collection
Science Citation Index
Arts & Humanities Citation Index
Science Citation Index Expanded
Social Sciences Citation Index
Emerging Sources Citation Index