ORCID ID: https://orcid.org/0000-0001-7931-1546
Research Fields
Medicinal plants, Plant secondary metabolites, Alzheimer's, Anti-aging, cosmeceuticals, cosmetics, Dyslipidemia
Short CV
Shirin Tarbiat was born in 1976 in Ardabil, Iran. She received her bachelor degree in Applied Chemistry from Tehran Azad University, Tehran in 1998. She received the M.S. and Ph.D. degrees in Biochemistry from Mysore University, India in 2008 and 2013 respectively. She worked as a post- doctoral (IFCC Professional Scientific Exchange Program) (PSEP) 2013-2014 at KOC University, Istanbul. She joined Üskudar University in 2015 as a lecturer in faculty of Engineering and Natural Sciences.
Education Status & Academic Titles
Supervised Graduate Theses
YAŞLANMANIN LİPİD METABOLİZMASI ÜZERİNDEKİ ETKİSİ ÜZERİNE IN-VIVO ÇALIŞMA, 2023.
STEVİA YAPRAĞI EKSTRAKTININ YAŞLANMA ÖNLEYİCİ POTANSİYELİ, 2022.
KOZMETİK KREMDE KURKUMİNİN CİLT YAŞLANMA KARŞITI POTANSİYELİNİN DEĞERLENDİRİLMESİ, 2022.
Parkinson Hastalığı ile İlişkili Stevia Yapraklarının Etanolik Ekstraktının In Vitro Araştırılması, 2022.
Piper cubeba'de Yer Alan Fitokimyasalların İzolasyonu, Karakterizasyonu ve In-Vitro Alzheimer Modelinde Koruyucu Etkisinin İncelenmesi, 2021.
ZEYTİN YAPRAĞI EKSTRAKTININ YAŞLANMA KARŞITI OLARAK İN-VİTRO VE İN-VİVO İNCELENMESİ, 2021.
NÖRODEJENARATİF HASTALIKLARDA ROSA DAMASCENA'DAN ELDE EDİLEN FİTOKİMYASALLAR ÜZERİNE KARŞILAŞTIRMALI İN VİTRO ÇALIŞMALAR, 2018.
Academic Activities > Publications
(ISI Web of Science Core Collection *) Toplam: 5
Academic Activities > Publications
(Other Scientific Publications) Toplam: 1
Academic Activities > Book - Book Chapter
PLANTS AS ACTIVE 36-ANTIAGING INGREDIENTS IN COSMETIC PRODUCTS, 2023.
Studies On The Mechanism of Action of Lipid Lowering Phytochemicals, 2020.
Projects > Projects
3D Nöron Modelinde Alzheimer Hastalığına Karşı Flavonoid Etkisinin Araştırılması, 1970.
DNA Topoizomeraz IIβ'nın Nöroinflamasyondaki Rolünün Parkinson Hastalığı A53T α-Sinüklein Mutant Transgenik Fare Modelinde Araştırılması ve İlgili Moleküler Yolakların İn Vitro Aydınlatılması, 2023.
Isparta'dan toplanmış beş çeşit Rosa damascena bitkisinden elde edilen fitokimyasalların Alzheimer hastalığına etkileri üzerine karşılaştırmalı bir çalışma, 2019.
Academic Activities > Congress - Conference Participation
"11'nci Kozmetik Kimyası, Üretimi ve Standardizasyonu Kongresi", 2021.
3th International Cosmetic Congress, 2019.
International Yeditepe University Genetics and Bioengineering Student Congress, 2018.
Administrative Activities
Koordinatör / Coordinator, Erasmus Kurum Koordinatörlüğü, (2022 - 2022)
Koordinatör / Coordinator, Erasmus Bölüm Koordinatörlüğü, (2021 - Devam ediyor.)
Öğrenci Danışmanlığı / Student Adviser, 41-50 Öğrenci Danışmanlığı, (2020 - Devam ediyor.)
Koordinatör / Coordinator, Bologna Bölüm Koordinatörlüğü, (2020 - Devam ediyor.)
Koordinatör / Coordinator, Erasmus Bölüm Koordinatörlüğü, (2020 - Devam ediyor.)
Bölüm Başkan Yardımcısı / Deputy Head of Department, Moleküler Biyoloji ve Genetik (İngilizce) Bölüm Başkan Yardımcısı, (2019 - Devam ediyor.)
Bölüm Başkan Yardımcısı / Deputy Head of Department, Moleküler Biyoloji ve Genetik (İngilizce) Bölüm Başkan Yardımcısı, (2018 - 2019)
Komisyon Üyesi / Member of Commission, Staj Komisyonu Üyeliği (Enstitü / Fakülte / MYO), (2018 - Devam ediyor.)
Koordinatör / Coordinator, Bologna Bölüm Koordinatörlüğü, (2017 - 2018)
Koordinatör / Coordinator, Erasmus Bölüm Koordinatörlüğü, (2017 - 2018)
Scientific Memberships
Lifetime affiliation of ASSOCIATION OF CLINICAL BIOCHEMISTS OF INDIA ( A C B I ) 2013
Education and Training Activities
Biotechnology (Yaz Okulu), (Undergraduate Degree /

2021-2022 Bahar

)
University Culture II, (Undergraduate Degree /

2021-2022 Bahar

)
Mezuniyet Tezi, (Undergraduate Degree /

2021-2022 Bahar

)
Graduation Thesis, (Undergraduate Degree /

2021-2022 Bahar

)
Biochemical Ecology, (Undergraduate Degree /

2021-2022 Bahar

)
Summer Practice, (Undergraduate Degree /

2021-2022 Bahar

)
Biochemistry II, (Undergraduate Degree /

2021-2022 Bahar

)
General Chemistry II, (Undergraduate Degree /

2021-2022 Bahar

)
İleri Analitik Yöntemler, (Master /

2021-2022 Bahar

)
Essential Topics in Biochemistry, (Master /

2021-2022 Güz

)
Proje, (Undergraduate Degree /

2021-2022 Güz

)
Graduation Project, (Undergraduate Degree /

2021-2022 Güz

)
Nutritional Biochemistry, (Undergraduate Degree /

2021-2022 Güz

)
Biochemistry I, (Undergraduate Degree /

2021-2022 Güz

)
General Chemistry I, (Undergraduate Degree /

2021-2022 Güz

)
İmmobilize Enzim ve Hücre Teknolojisi, (Master /

2021-2022 Güz

)
BM Sürdürülebilir Kalkınma Hedef Etiketleri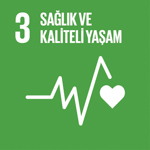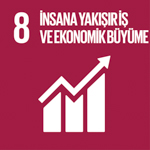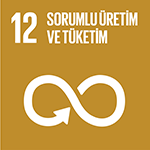 * ISI Web of Science Core Collection
Science Citation Index
Arts & Humanities Citation Index
Science Citation Index Expanded
Social Sciences Citation Index
Emerging Sources Citation Index