ORCID ID: 0000-0001-7073-8172
Research Fields
Mass Communication, New Media, New Media Technology, Digital Communication, Cinema
Short CV
Assistant Professor Dr. Denizcan Kabaş graduated from Galatasaray University Faculty of Communication in 2012. Then, he got his M. A. degree from Galatasaray University Media and Communication Researchs department. Also, Kabaş graduated from Yıldız Teknik University, Pedagogic Formation for Radio, Cinema and Television department. He got his PhD degree from Communication Sciences Department, Kocaeli University in 2020. He has been working at Üsküdar University, Faculty of Communication since 2015.
Research Fields: mass communication researches, digitalization, new media, journalism, cinema.
Education Status & Academic Titles
Academic Activities > Publications
(Other Scientific Publications) Toplam: 2
Academic Activities > Book - Book Chapter
TV Dizilerinde Militarist Söylemler ve Dijital Medyadaki Yankıları: İsimsizler, Söz ve Savaşçı Dizileri Üzerine Bir İnceleme, 2018.
Kültürel Tüketimin Yeni Boyutu: Minikitap Serisi, 2018.
Academic Activities > Congress - Conference Participation
9. Uluslararası İletişim Günleri Dijital Çağda İletişim Çalışmaları Sempozyumu, 2022.
Yakın Doğu Üniversitesi 2. Uluslararası Sinema Sempozyumu, 2022.
18th International Symposium: Communication in the Millennium (CIM 2021), 2021.
8. Uluslararası İletişim Günleri-Dijital Çağda Kriz İletişimi Sempozyumu, 2021.
4th International Cultural Informatics, Communication & Media Studies (CICMS2021), 2021.
7. Uluslararası İletişim Günleri Dijital Çağda İletişim Eğitimi Sempozyumu, 2020.
4th International Management and Social Sciences Conference (UYSAD 2020), 2020.
6. Uluslararası İletişim Günleri, 2019.
Administrative Activities
Öğrenci Danışmanlığı / Student Adviser, 151-200 Öğrenci Danışmanlığı, (2022 - Devam ediyor.)
Öğrenci Danışmanlığı / Student Adviser, 100 -150 Öğrenci Danışmanlığı, (2021 - 2022)
Komisyon Üyesi / Member of Commission, Fakülte Dijital Eğitim Komisyonu, (2021 - Devam ediyor.)
Komisyon Üyesi / Member of Commission, Uluslararası Öğrenciler Akademik Komisyonu, (2021 - Devam ediyor.)
Komisyon Üyesi / Member of Commission, Ders Programı Hazırlama Komisyonu, (2019 - 2021)
Komisyon Üyesi / Member of Commission, Sınav Programı Hazırlama Komisyonu, (2019 - 2021)
Ü.Ü. Basılı ve Çevrimiçi Süreli Yayın Editör Yardımcılığı (Co-editor), Ulusal Yayınevi Tarafından Basılan Süreli Yayında Editör Yardımcılığı, (2018 - Devam ediyor.)
Education and Training Activities
İnternet Gazeteciliği Uygulamaları (Yaz Okulu), (Undergraduate Degree /

2021-2022 Bahar

)
Yeni Medya Ortamında Gazetecilik Uygulamaları (Yaz Okulu), (Undergraduate Degree /

2021-2022 Bahar

)
Dijital Platform Yayıncılığı (Yaz Okulu), (Undergraduate Degree /

2021-2022 Bahar

)
Yeni Medya Yayıncılığı, (Undergraduate Degree /

2021-2022 Bahar

)
Yeni Medya Ortamında Gazetecilik Uygulamaları, (Undergraduate Degree /

2021-2022 Bahar

)
Mezuniyet Projesi II, (Undergraduate Degree /

2021-2022 Bahar

)
Televizyon Anlatı Türleri, (Undergraduate Degree /

2021-2022 Bahar

)
Dijital Platform Yayıncılığı, (Undergraduate Degree /

2021-2022 Bahar

)
İnternet Gazeteciliği Uygulamaları, (Undergraduate Degree /

2021-2022 Güz

)
Dijital Yayıncılık Uygulamaları, (Undergraduate Degree /

2021-2022 Güz

)
Mezuniyet Projesi I, (Undergraduate Degree /

2021-2022 Güz

)
Televizyon Yayıncılığında Yeni Yaklaşımlar, (Undergraduate Degree /

2021-2022 Güz

)
Dijital Medya Teknolojileri, (Undergraduate Degree /

2021-2022 Güz

)
BM Sürdürülebilir Kalkınma Hedef Etiketleri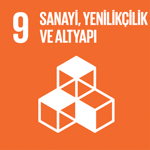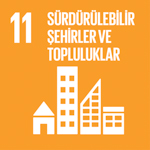 * ISI Web of Science Core Collection
Science Citation Index (SCI)
Arts & Humanities Citation Index (AHCI)
Science Citation Index Expanded (SCI-E)
Social Sciences Citation Index (SSCI)
Emerging Sources Citation Index (E-SCI)