What is the Master of Science Program in Chemical Engineering?
The aim of the Chemical Engineering Master's Program with thesis is to educate expert engineers, academicians and scientists who are qualified to develop and implement processes in which the chemical structures, physical states or energy contents of materials are changed.
Chemical Engineering is an engineering branch that is open to multidisciplinary studies, aims to meet the present and future needs of the society through the scientific environment offered to students, advanced courses and thesis studies. For this purpose, it is based on the basic principles and approaches of life and engineering sciences as well as basic sciences such as mathematics, physics and chemistry.
Who Can Apply for Chemical Engineering Master of Science Program?
Students who have graduated from departments such as chemical engineering, chemistry, material engineering, food engineering, bioengineering mechanical engineering, electrical-electronic engineering, molecular biology and genetics, pharmacy, biology, mathematics, physics, engineering sciences of the relevant universities can apply to the program. The language of instruction of the Chemical Engineering Master Program with Thesis is English. Candidates who provide the conditions determined by the Graduate School of Natural and Applied Sciences make their applications within the application period specified in the academic calendar. Candidates whose applications are accepted by the Graduate School are required to take the science exam on the announced days. Candidates who are successful in the science exam and provide the registration requirements for the Graduate School of Natural and Applied Sciences programs are registered within the quota.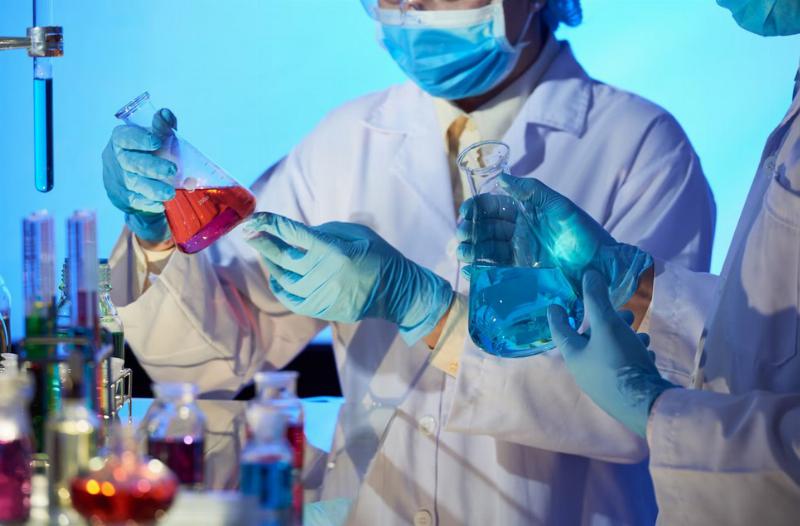 What courses are taken in the Master of Science Program in Chemical Engineering?
Chemical Engineering Department consists of theoretical and applied courses of basic sciences which are integrated with the engineering discipline. The Chemical Engineering Master of Science Program with thesis consists of the compulsory courses that students must take and elective courses that they can choose for their fields of study. Program curriculum and course contents are given in the lectures section.
What are the Working Areas of Chemical Engineering Graduates?
Graduates of Chemical Engineering Master's Degree have various job opportunities in universities, research institutions and companies' research and development departments, in senior management positions, in Turkey and abroad.