Profession of Perfusion is among the most needed occupations
What is the Department of Perfusion?

According to the law which was published in the Official Gazette on April 26, 2011; Who graduated from faculties or higher education institutions offering undergraduate education in the field of perfusion, or who holds a master's degree in perfusion on other undergraduate studies; Is a perfusionist in the medical profession who manages the extracellular blood circulation by using a heart lung machine under the supervision of the relevant specialist mediators in the interventions to be performed on the heart and / or large veins. According to the law, perfusionism requires either a 4-year perfusion license or a perfusion graduate degree.

Perfusionist's responsibilities and skills can be summarized as establishing a cardiopulmonary machine and maintaining the blood circulation through the machine during the operation, establishing and operating a dialysis machine with circulation during liver transplantation. In addition to his knowledge of the field, he has knowledge about operating room and anesthesia services management; Patient, relatives and other health workers. The Ministry of Health refers to the guidebook titled "Provincial Health Directorates Provincial Human Resources Planning Guide" published in 2009 in the form of "how to determine the need for all health professions" as "centered on the basis of cardiovascular surgery centers".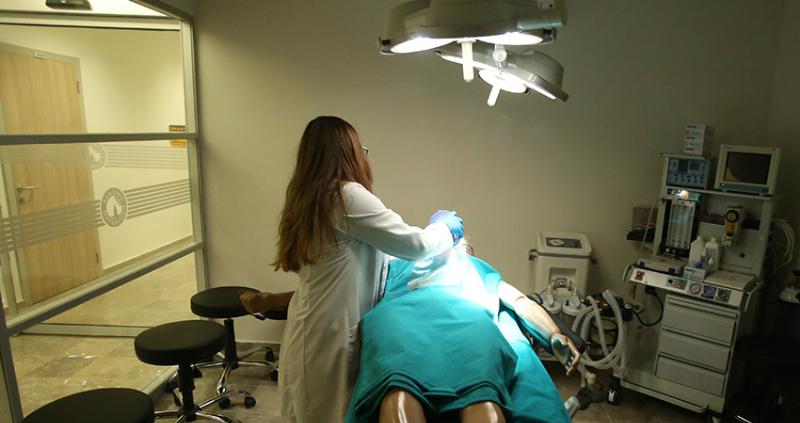 In our country 46 cardiac surgeries and angiography services are provided. There are a total of 207 centers providing this service and a center is dropped to 350,537. Approximately 70,000 coronary angiograms are performed annually. Considering that coronary heart diseases are among the most common chronic diseases and that we need 2800 perfusionists with 1400 cardiovascular surgeons using two perfusionist approaches, we know that the number of perfusionists is very small between 300-500. For this reason, perfusionism is obvious as a profession in which the job hunting will not be experienced in the future and the occupational satisfaction is high.