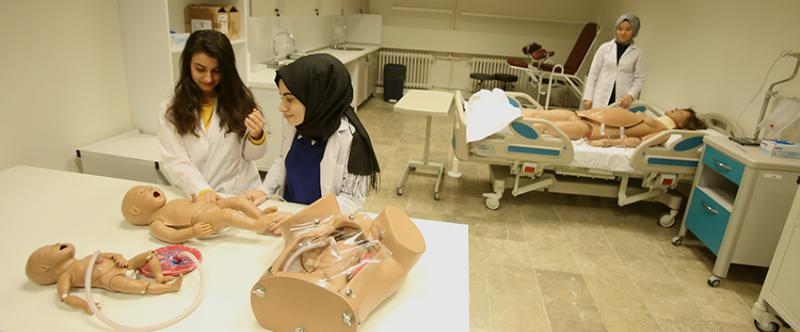 What is the Midwifery Department?
Midwives are health professionals who provide follow-up, care, counseling and training in order to develop, protect, maintain and treat the health of the mothers during the birth, pregnancy and postpartum period and in the newborn period. They are the natural, normal births of thousands of years of human heritage, carrying out family planning services, thus contributing to the promotion of women, children, family and community health.
What are the Courses Taken in Midwifery Department?
Üsküdar University Midwifery Department offers a four-year theoretical and clinical training. The graduates of the department continue their careers as a competent health professional. Within the scope of the department, it is aimed to educate professional midwives who have comprehensive knowledge and skills that can serve in public and private health institutions according to country's requirements, adopts midwifery values and ethical values, sensitive to mother and child problems and lifelong learning.
What are the Working Areas of Midwives?
The midwives, public and private hospitals, pregnant monitoring and family planning polyclinics, maternity and post-natal care clinics, pregnant training centers, family, community health centers, home care organizations are employed as clinicians midwives. They also serve as academic midwifes at the health sciences faculties of the universities and midwifery departments at the colleges.