We Train Fully Equipped Professionals for Healthy Generations

What is the Child Development Department?
The Department of Child Development at Üsküdar University offers a wide range of education to scan, assess and diagnose all developmental areas such as mental, motor, physical, social, emotional, self-care of children aged 0-18 years at risk of developing normal development, with special needs, acute and chronic disease, in need of protection, refugees, asylum and migrant. The graduates of this department receive the title "Child Development Expert".
There is a Wide Range of Task Descriptions from Child to Family
The development of tools for evaluating the development of children, monitoring of development in hospitals, determination of educational targets for individual and group work and preparation of educational programs are among the tasks of child developers. In addition, the other tasks are;
Consultancy and supervision on in-service training, toy design and children's books,
To provide education, guidance and counselling services for children and their families in the fields of Child Development, Health and Education,
To conduct developmental screening and diagnosis of children with special needs in the field of special education, plan support and education programs for children and families and cooperate with relevant professionals when its necessary,
Preparation, consultancy and supervision works of programs for children in various publications,
Studies on child and family related institutions and organizations such as project generation, execution, consultancy and review of the projects are included.
Medical Centers and Hospital Practice Training is Offered
The graduates of the department of child development are given the opportunity to apply to the students in the health application and research centers of Üsküdar University Neuropsychiatry Application and Research Center (NPSUAM), Ümraniye, Feneryolu and Etiler, together with the solution partners who are in contact with the other institutions outside of the institution.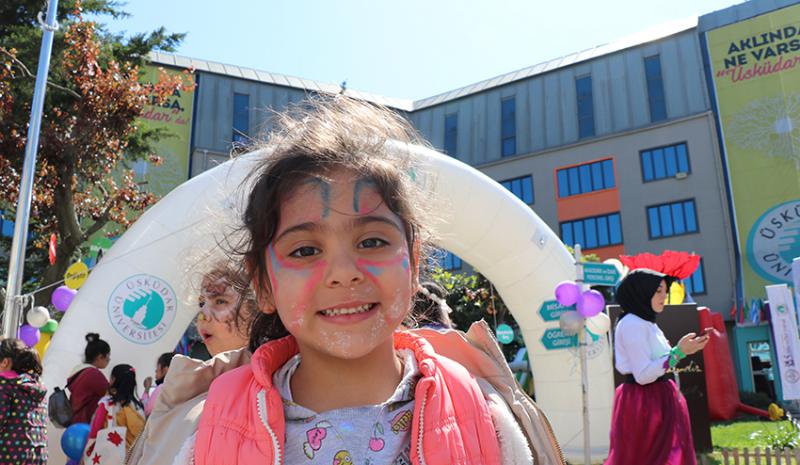 What are the Courses Taken in Child Development Department?
In the Child Development Department curriculum, besides the vocational courses, there are also institution applications. Within the scope of the department, the students apply the institutions in the 3rd and 4th grades.
In the syllabus of the department of child development, there are vocational courses as well as institutional practices. The students in the 3rd and 4th years, they practice institution applications. Among these application centers; Pre-primary education institutions, guidance research centers, private educational institutions, public and private hospitals, endowments, non-governmental organizations, institutions and organizations affiliated to the ministry of family and social policies.
What are the Working Areas of the Child Development Department?
The institutions and organizations affiliated to the ministry of family and social policies, the ministry of national education, Anatolian vocational and girls vocational high schools, primary schools, nest, nursery, preschool education institutions such as kindergarten, special education institutions and rehabilitation centers, children clubs, affiliated maternal and child health and family planning centers can work in different sectors such as public and private hospitals.