We Provide Applied Trainings and Internship Opportunities to our Students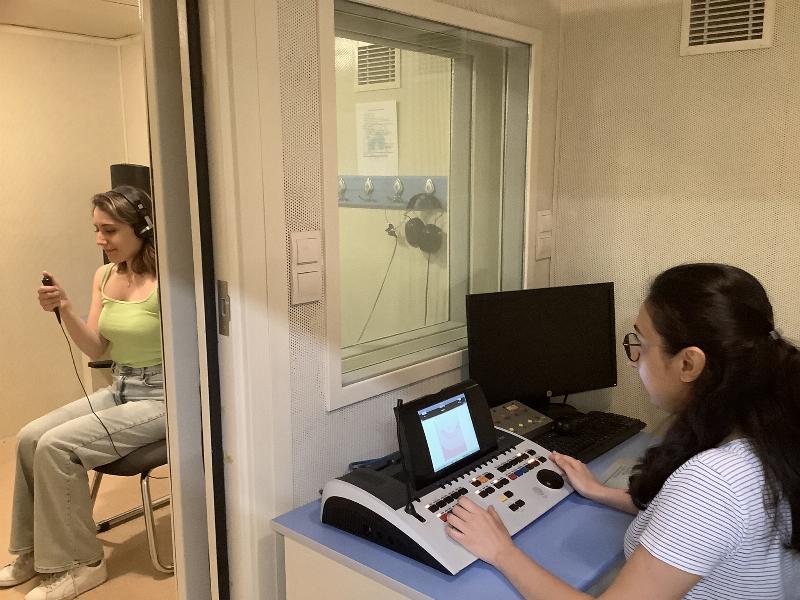 What is the Department of Auidology?
The practice of audiology includes both the prevention of and assessment of auditory, vestibular, and related impairments as well as the habilitation/rehabilitation and maintenance of persons with these impairments. The overall goal of the provision of audiology services should be to optimize and enhance the ability of an individual to hear, as well as to communicate in his/her everyday or natural environment. In addition, audiologists provide comprehensive services to individuals with normal hearing who interact with persons with a hearing impairment. The overall goal of audiologic services is to improve the quality of life for all of these individuals.
Audiologists are professionals engaged in autonomous practice to promote healthy hearing, communication competency, and quality of life for persons of all ages through the prevention, identification, assessment, and rehabilitation of hearing, auditory function, balance, and other related systems. They facilitate prevention through the fitting of hearing protective devices, education programs for industry and the public, hearing screening/conservation programs, and research. The audiologist is the professional responsible for the identification of impairments and dysfunction of the auditory, balance, and other related systems. Their unique education and training provides them with the skills to assess and diagnose dysfunction in hearing, auditory function, balance, and related disorders. The delivery of audiologic (re)habilitation services includes not only the selecting, fitting, and dispensing of hearing aids and other hearing assistive devices, but also the assessment and follow-up services for persons with cochlear implants. The audiologist providing audiologic (re)habilitation does so through a comprehensive program of therapeutic services, devices, counseling, and other management strategies. Functional diagnosis of vestibular disorders and management of balance rehabilitation is another aspect of the professional responsibilities of the audiologist.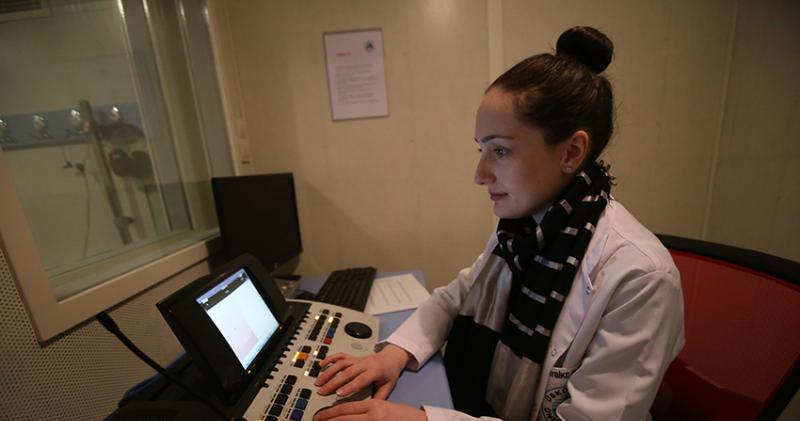 The practice of audiology includes prevention, identification, assessment, rehabilitation, advocacy/ consultation, education/ research/administration. Audiologists provide services in private practice; medical settings such as community or university or private hospitals; community and university hearing and speech centers; managed care systems; industry; the military; rehabilitation centers for hearing impaired persons; and school systems. Audiologists provide academic education to students and practitioners in universities, to medical and surgical students and residents, and to other related professionals. Such education pertains to the identification, functional diagnosis/assessment, and non-medical treatment/management of auditory, vestibular, balance, and related impairments.