Event information
---
Start date : 23 Ağustos 2022, 09:00:00 - 17:00:00

Event information

Start date : 23 August 2022, 09:00:00 - 17:00:00

TERMS OF PARTICIPATION

•Theme of the Contest: Global Climate Change

• Participation in the competition is free of charge.

•Students participating in the competition are required to attend the "Climate Change Reflections on Health and Nursing" symposium to be held on 30.05.2022.

•The legal responsibility of the photos sent by the students participating in the competition belongs to them.

• It should be stated where and when the photos were taken, and the photos should be taken from at least two different angles.

• It is essential that the shared photos do not contradict the general moral rules and in no way offend people or institutions. Such photos are excluded from evaluation without notice.

• Each student who will participate in the competition can participate in the competition with a maximum of 5 photographs in accordance with the conditions of the competition. A person can win a prize with only one of the photos they send.

•Photographs should not be manipulated with professional visual editing tools.

• Photographs with products, services and images of a brand are not considered.

• Deadline for participation in the competition: 26.05.2022

•Photos must be in JPG or PNG format.

• Entries outside of these conditions will not be considered.

•Photos will be sent to hemsirelikkulubu@st.uskudar.edu.tr e-mail address.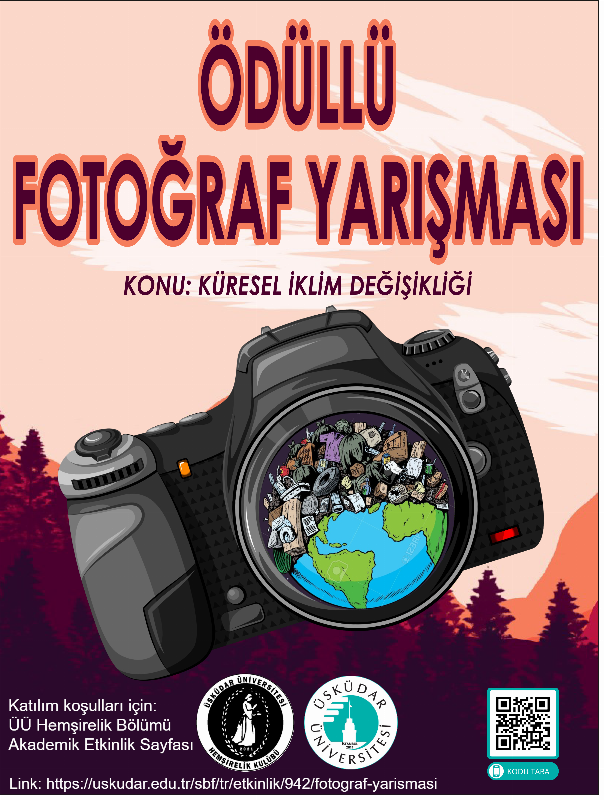 Created Date : 14 Aralık 2022